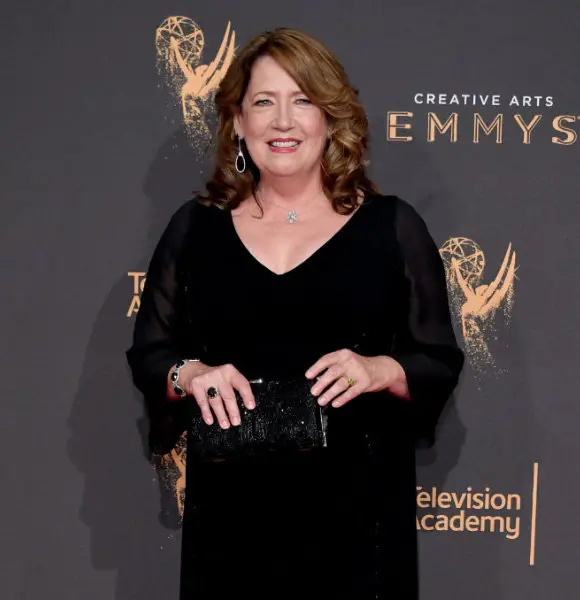 American actress Ann Dowd is such a memorable personality on screen that the roles she portrays barely leave your memory. Her enigmatic brilliance has always stolen the spotlight, but her new look gained all the attention a while back. 
Ann's startling weight loss has her curious admirers wonder how she made it possible, and she was humble enough to reveal her secret, talking to The Bare Magazine. 
Ann Dowd's Secret to Weight Loss
Ann, one of the most brilliant actors of her time, appeared in the 2020 issue of The Bare Magazine, flaunting her fit physique in the photoshoot by the magazine. 
Appearing in chic outfits in the pictures, her youthful energy, and stunning looks completely overshadowed her age. 
While chit-chatting about various matters regarding her professional front, the sixty-five-year-old did not hesitate to reveal the most anticipated secret of her weight loss which was 'go to bed hungry, and cut out all sugar, bread, or starch.'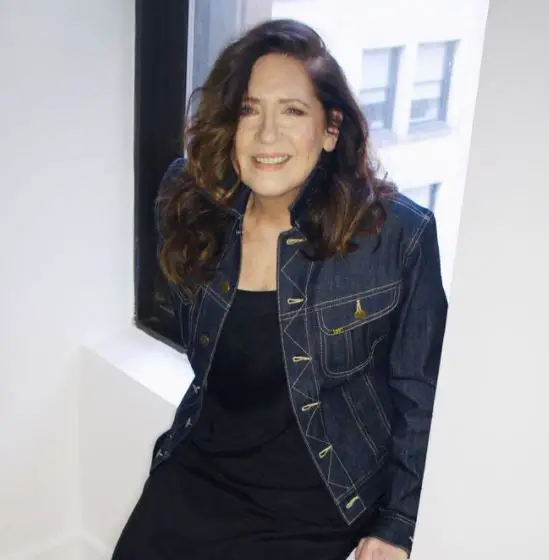 Ann Dowd post-weight loss (Source: The Bare Magazine) 
Get to know - Secret Behind Ashley Jensen's Weight Loss REVEALED!
Well, her response when asked how she lost forty pounds could not have been more straightforward. 
However, she also stretched a few details about the process she adopted for the massive weight loss. 
Her diet plan mainly included a vegetable and protein-based diet. Also, if you are keen on losing weight, you might want to use this one; she only ate when hungry. 
But at the same time, all body types are different and require different diet plans for weight loss. And Ann's diet plan indeed worked well for her. 
Even after losing forty pounds, the actress still desired to lose more pounds to reach her target weight. So she revealed she was not halting her weight loss plan anytime soon until she hit the mark.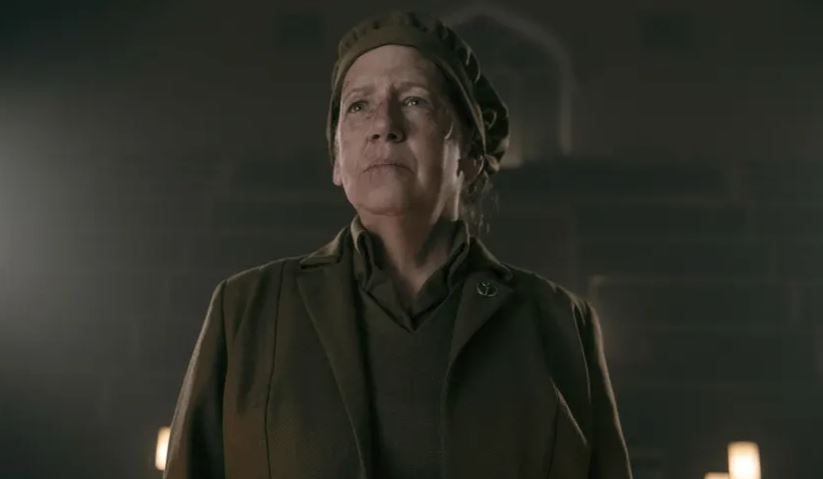 Ann Dowd portraying Aunt Lydia in The Handmaid's Tale (Source: The Guardian)
As a quote goes, 'no pain no gain,' The Handmaid's Tale actress sure made a lot of sacrifices in exchange for the look she carries today. Further elaborating in her diet plan, she said that 'the amounts were measured very strictly in the first eight weeks.' 
Enduring the challenge, she made it through the first week, and the rest was pretty steady for her. 
Talking to Guardian, she once confessed that at one point she had slimmed down so much that she 'was the thinnest she ever was.' Her extreme weight loss happened during the early stage of her career when she was yet to make her mark in the industry. 
She even expressed her frustration quoting, 'I was thin as a rail, and I couldn't get a role to save my life.' 
Little did Anna know what future awaited her in the entertainment industry. Cracking her way into the television screen in 1985 with her debut role in First Steps, her humble beginning soon turned into an unexpected rise of her career when significant roles came flooding in from the early 90s. 
Starring along with some of the most acclaimed Hollywood stars, the actress's notable works include Compliance, The Leftovers, Captain Fantastic, The Handmaid's Tale, Lambs of God, Mass, and so on. 
While her promising career has soared tremendously, placing her amongst the top-rated actors in the show biz, nothing about her goes unnoticed, whether losing a few pounds of body fat or her marvelous portrayals on-screen.