Celebs
Does The Billionaire Justin Hemmes Have A Girlfriend?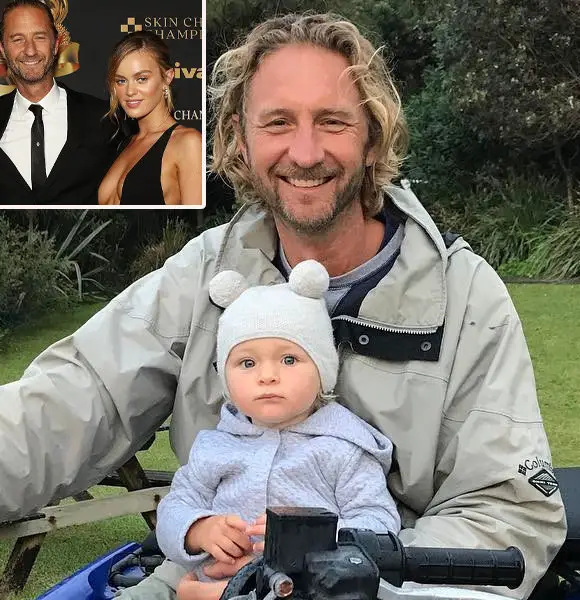 Justin Hemmes, the owner of approximately seventy pubs, hotels, restaurants, and bars, is one of the most talked-about Australian billionaires.
The business tycoon is someone who has never learned to stop evolving. He tries his hands on multiple sectors and makes sure to succeed in each.
Apart from his secrets to success, people also show interest in the intriguing love life he has been leading alongside his girlfriend.
Justin Hemmes's Girlfriend
The Merivale group owner, Justin Hemmes, has had his heart exchanged a few times. However, those hearts were not always meant to be together.
Justin's first publicly known relationship is with his former girlfriend, Carla McKinnon, a yoga teacher.
Their relationship came to light in 2012, which shook the media, and the new couple covered most of the headlines. But, while their bond seemed to last, the pair startled the public when they parted ways in 2015. 
Soon after, in 2015, Justin fell in love with Kate Fowler. The couple back then welcomed two daughters into their lives, Alexa and Sacchi. But unfortunately, their togetherness only lasted till 2018 and called it quits. 
The business mogul came forth talking about his separation. As Dailymail reported, Justine shared about his platonic relationship with his former girlfriend as such, 
At the beginning of 2018, Kate and I decided our friendship and respect for family life would become the focus of our relationship. We love our children dearly and for now, continue to live together happily in our family home.
He further added, "Kate is a wonderful, wonderful, wonderful woman. As for what the future holds, I am not sure."
Despite their breakup, they are still friends, and their kids are there to keep the former couple bonded for life through parenting. 
Also, both Justin and his former girlfriend, Kate, have moved on further in their lives.
Also, read John Ibrahim Finally Reveals His Newborn on Social Media
On a recent basis, Justin is dating a model named Madeline Holtznagel. The couple is rumored to have been together since 2020. The lady he has chosen loves him with all her heart.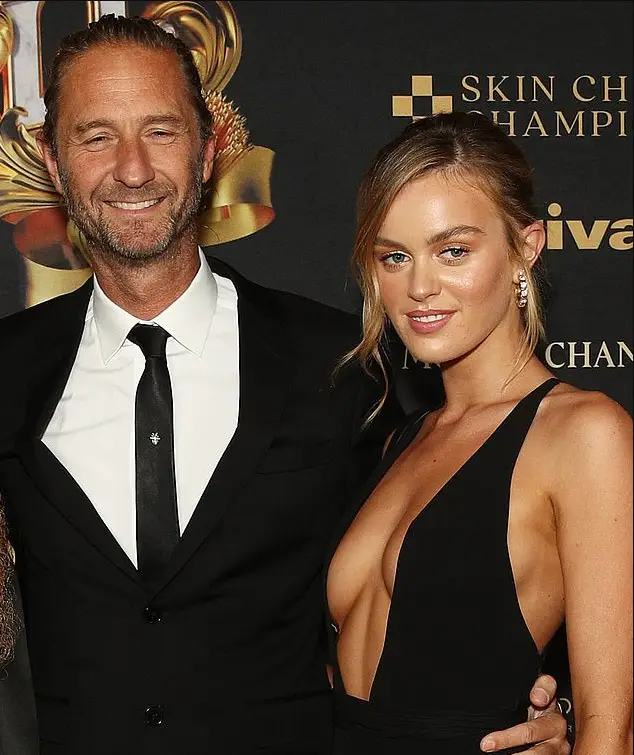 Justin Hemmes alongside his girlfriend, Madeline Holtznagel (Image Source: Dailymail)
However, a few sources also reported that his current partner prioritized her boyfriend more than her modeling career.
If not love, then what is this? Could Madeline be his potential wife?
Well, nothing much has surfaced on the media about their love life apart from a few glamorous pictures. Neither the model nor the business tycoon has given a lot of attention to the prying eyes of the public, and their bond is going seemingly strong. 
Having such a loving girlfriend for sure has shimmered Justin's life with glistening stars, but his net worth, on the other hand, has not stopped adding shine to this already fulfilling life.
A billionaire who has been leading a life with love and enormous success has a lot more to narrate. Justin has an astounding net worth of over $1.2 billion as of 2021. The man living in billions also owns a private jet and a luxurious house.
His journey from a multi-millionaire to a billionaire cost him a lot more than just struggles and hardships.
Justin's business has been paving a path of success, and his journey hasn't taken a break ever since. Justin, age 50, has still not stopped dreaming and designing his life.