Entertainment
Annie Martell's Love Story With John Denver Still Echos Through the Celebrated Ballad 'Annie's Song'
Annie Martell who once was the talk of the town for her relationship now leads a secretive life. Dive in to get a scoop on where she is today & her net worth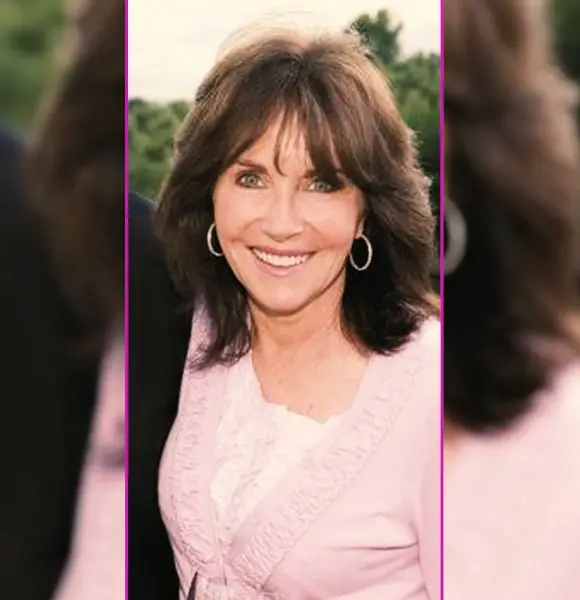 The famous musician John Denver has dedicated a whole song to her lover, Annie Martell, to show his love to the entire world. 
The fairy tale love between John and Annie is well known; however, the situation of Annie after the death of John is still unknown. 
Let's find out, where is Annie Martell now?
What Happened To Annie Martell Denver?
Annie Martell was an ordinary school commissioner at St. Peter's Canal who became renowned because of her famous husband, John Denver. 
After getting recognized by the entire world, it is hard to stay out of the media. However, Annie has proved everyone wrong. She has completely vanished from the eyes of the media, and now there has been no update about her. 
Annie led a very low-key life after her divorce from John. She never let anyone know about her whereabouts and didn't let anyone take her interview. According to her brother, Ben, she is known to be a private person who does not need any attention. 
However, after divorce from her John, she is said to be remarried and is living a stable life now. According to the reports, there was also a rumor about her death; however, she is still alive and living peacefully with her now-husband. 
Even though Annie is now living with her husband, she still remains famous for being the lover of John Denver.
Annie Martell's Could-Have-Been-A-Fairy-Tale Love Story
Annie and John's love story is like a fairy tale movie. They met each other in 1966 during a concert in Minnesota before John became a global phenomenon. They clicked instantly, and after dating for a few months, they exchanged vows in 1967. 
John's love for Annie is portrayed in her song titled Annie's Song, which helped him get number one on the musical charts in 1974. 
"Come, let me love you, Let me give my life to you, Let me drown in your laughter, Let me die in your arms," are a few lines from the song sung by John Denver from Annie's Song.
Those simple yet emotional words from Denver's chart smashing hit still echos the unconditional love Annie and the legendary singer-songwriter Denver once had for each other.
Annie and John lived together happily for several years; however, John's fame became a great price for their relationship. 
After the two married, Denver's career rose to the point where his fame outweighed their love.
Annie, unable to handle the pressure of excessive spotlight, once said,
How am I going to compete with this? It was very threatening for me. I didn't know who I was. I didn't have an identity.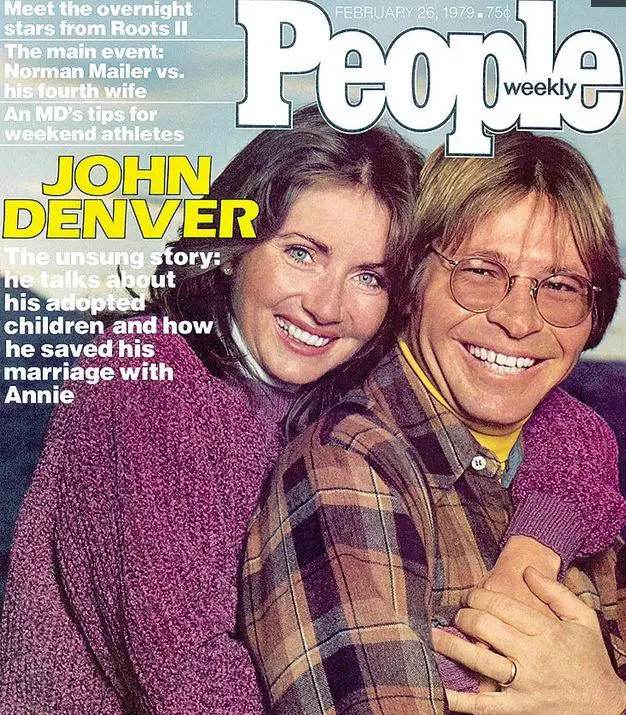 Annie Martell and John Denver appearing on the cover page of People weekly in 1979 (Source: People)
Love life of - Inside Eddie Vedder's Blissful Married Life
While their relationship gradually deteriorated, Denver wrote Annie's Song dedicated to his then-wife, Annie. Since the song's release in 1974, their marriage survived for a few years but ended with divorce in 1982.
After their separation, John found love again, which soon ended in another divorce, and on the other hand, Annie lived a low-key life. 
Though their marriage ended, Denver as a proud father and a crazy lover, once commented,
When I die, if they say I was Annie's husband and Zachary John and Anna Kate's father, boy, that's enough for me to be remembered by
But, one of the most loved ballads of all time that Denver penned down after his turbulent relationship with Annie was not enough to save their love in the end.
Unfortunately, Denver lost his life in a plane crash in 1997. His death shook the world, and on the other hand, Annie became completely contactless. 
Though Denver has already left the world and Annie is at her old age, today too, the couple's unsettling end of their relationship has many wondering what their story would be like if they had made it till the future together.
People still wonder what Annie might be doing now and how she has been. However, the only information we can find related to her is her children. 
Annie Martell's Children
Annie is a mother to two adopted children, Zachary John and Anna Kate from her relationship with Denver.
Their children have all grown up now and have their own families. 
The oldest of their kids, Zachary, is happily married to his wife Jennifer and is a father to a son. With a career in politics, Zachary lives in Colorado with his family of three.
But, Anna led a notoriously private life and was publicly spotted once while attaining her father's Music Hall of Fame induction. Currently, she remains married to Jamie Hutter and resides in Wanaka.
Unlike their musician father, his children picked up a different career but are well-settled now with their own families.
Annie's children never gave any information about her whereabouts.
More on - Justin Moore's Recent Single 'With A Woman You Love,' Is A Sweet Dedication To His Wife
Short Wiki On Annie Martell's Net Worth
Being a private person, Annie has also concealed the amount of fortune she is entitled to. But, her late former husband's net worth is estimated to be 60 million dollars from his acclaimed musical journey.
Although based on Annie's association with the legendary artist, many suppose her net worth to be millions. 
Annie Martell was always there for John Denver. Even after their divorce, Annie and John had a good friendship. Unfortunately, their story didn't have a great ending. We hope Annie lives a peaceful life and maybe someday will share it. 
We will keep you up to date; until then, stay tuned.