Celebs
The White House- Where Ari Fleischer's Love Story Began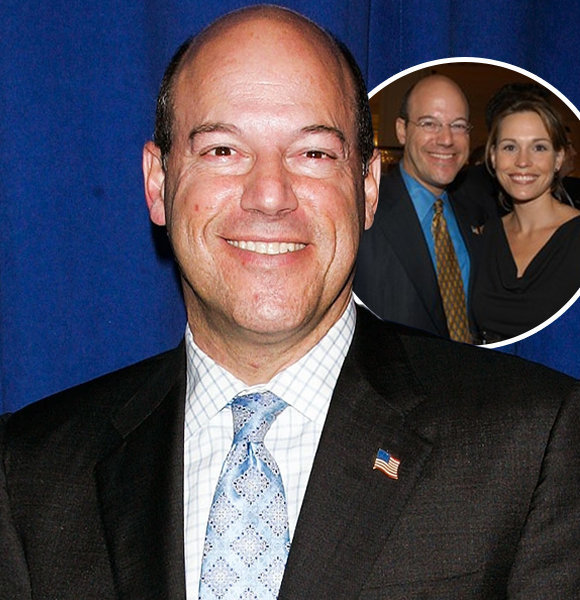 Former White House Press Secretary Ari Fleischer has been in the public press industry for quite some time now. But something about Ari that rarely makes it to the headlines is his relationship with his wife of many years.
Working as a Fox News contributor, the public gaze is not unfamiliar territory for this media personnel. However, he has mastered the balance between personal and professional life. Ari has managed to keep the nitty-gritty of his relationship with his wife relatively private over the years, but here's what we know.
Ari Fleischer and His Wife
Ari Fleischer has been happily married to Rebecca Davis, a.k.a. Becki, for almost 20 years.
Ari met Becki at his workplace, which happens to be the White House. She was working for the White House's Office of Management and Budget, and he was a Press Secretary. It was a 'love at first sight'  kind of moment for him, and he felt like knowing her more.
You might want to see: Jacqui Heinrich's Instagram Oozes of Love for Her Partner
Then, the romance shifted from the White House to the White House tennis court. Apparently, that's where the two had their first date. Fleischer must have put up a mighty good game, as it took no longer than a year for the couple to get engaged.
Their little White House meetings turned into an evening with white gowns and shirts, as the couple tied tie the knot in 2002. Ari comes from a Jewish background, whereas Rebecca is Christian, so they promptly had an interfaith service in Indianapolis, Rebecca's hometown.
Fleischer might not say it out loud too often, but he is indeed a loving man. Ari's wife wore a beautiful solitaire diamond ring from Tiffany's on her ring finger, with which Ari proposed to her in a private setting. Describing his beloved, he once said,
"She's a wonderful, marvelous woman, and I'm incredibly lucky she said yes"
His wedding was one of the few instances of his personal life coming up in the headlines. Well, when the President of the United States makes a public statement about it, it's sure to gather some attention. Perks of working at the White House, I guess?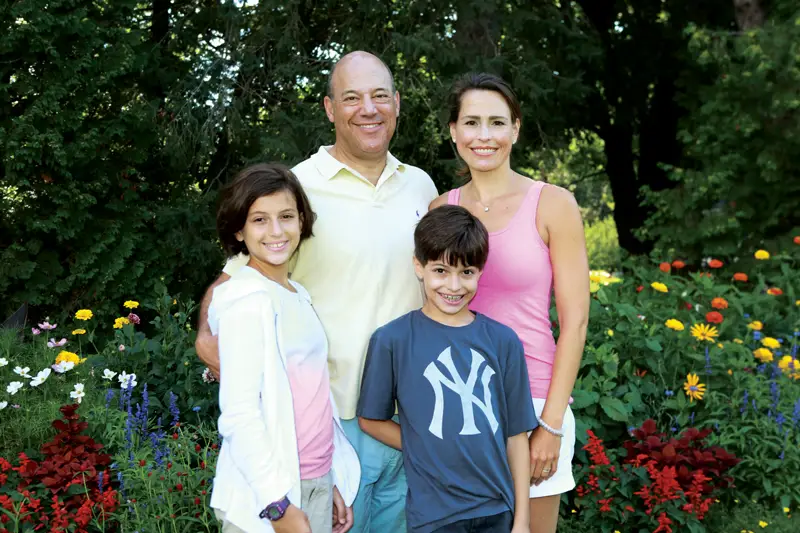 Ari Fleischer With His Wife And Children (Source: Westchester Magazine)
Nonetheless, their marriage stands strong after all these years, and Ari has built a wonderful family with his wife, kids, and an adorable pet dog. The two are parents to two children- Liz, their daughter, and son Asa. The Fleischer family resides in their happy home in New York.
Also check out: Sara Carter's Husband - An Inspiration To Many
"My children, my wife, my family—that's what defines me. That's why I'm home," said Ari about moving back to his hometown in New York.
He decided to make a move to settle down after working in the capital for almost 20 years. Now, he enjoys spending time with his partner and children, taking them out to sports events, restaurants, and parks, all while making sure to raise his children with proper manners and discipline.
The 61-year-old media personnel has no plans of retiring and continues his professional endeavors. However, after a long and successful career, he must have collected a hefty amount in the banks.
Ari Fleischer's net worth
Ari began his career as a press secretary in the 1980s after he graduated from Middlebury College. 
Rapidly progressing in his career, he is now involved in the media sector as a Fox News contributor.
Additionally, he also runs his company Ari Fleischer Communications which revolves around media management, strategy, and training for companies.
He has dabbled into many ventures in his career, yet an exact number for his net worth has not been revealed. But estimating from his tenure in the capital and current business ventures, his fortune is sure to be in the millions.