Celebs
What Stirred Ash Kaashh's Death Rumor? All You Need to Know about Her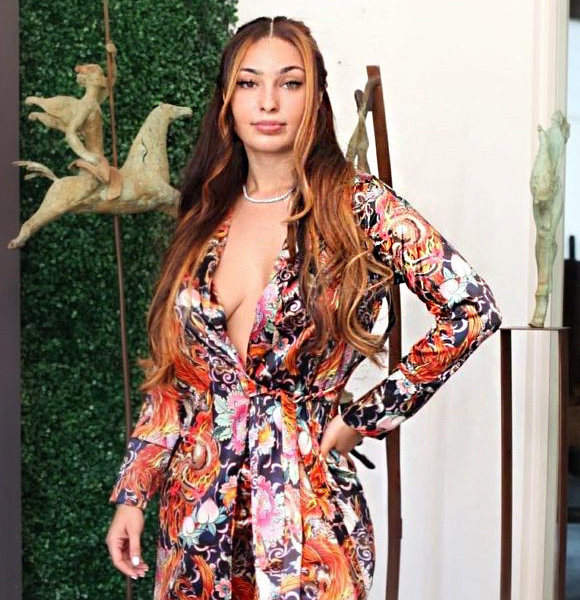 Famous Instagram model and social media influencer Ash Kaashh was rumored to be dead around early 2021. 
Her memorialized Instagram account created confusion about her death rumor as it was all of a sudden and came as a shock to the fans. 
So, what is the truth behind all the confusion? 
Ash Kaashh's Death Rumor
No officials have confirmed the news about Ash's death yet. However, for now, it is claimed to be false rumors. 
If she were dead, at least her family members would have opened up about it. But, there are no official confirmations from them.
As it turns out, one of the social media users requested to Facebook that they should memorialize her account. They also received confirmation that the account was memorialized as per the requests. 
More on Death Rumors: Darlene Mowry Wiki: Debunking Her Death Rumors! She is Married and Alive
Many fans raised suspicions because she had uploaded stories just a few moments before the memorialization. Also, the account wasn't memorialized when checked a few hours back. 
It could have been a mistake, as per many fans, since she had updated her status just hours ago. 
After the news, many fans stormed Twitter with questions about her whereabouts. In addition, they were asking what her cause of death was. 
One of her fans also took to Twitter to ask if the rumor was true, writing, "Is Ash Kaash dead? I never really watched a video from her damn."
Although her death rumor became such a big topic amongst her fanbase, it's a mystery how the rumor came to be.
However, now we can confirm that she is not dead and has kept the fans updated on her whereabouts. She has made posts almost every day on social media, ensuring that she is fine and alive.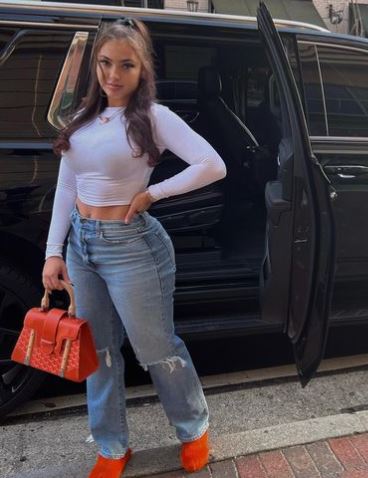 Ash Kaashh's recent Instagram post  (Source: Instagram)
Ash has made many posts and uploaded stories since her death rumor sparked. So, we can clearly see that she is doing well. 
Explore on Dead Celebs: Was Gwen Ifill Married Before Her Death? Does She Have Children?
Who Is Ash Kaashh?
Ash is a famous social media influencer, Instagram model, and nail artist. She started her career on social media platforms in 2018 and has been successful since. 
Her real name is Ashley, and she only uses the name 'Ash' as a nickname on her social media handles. 
She stated that she wanted to become a millionaire in her first post.
Many fans have been supportive of her dreams since day one, and now her Instagram account alone has 2.3 million followers, which is sure to rack up in the coming days.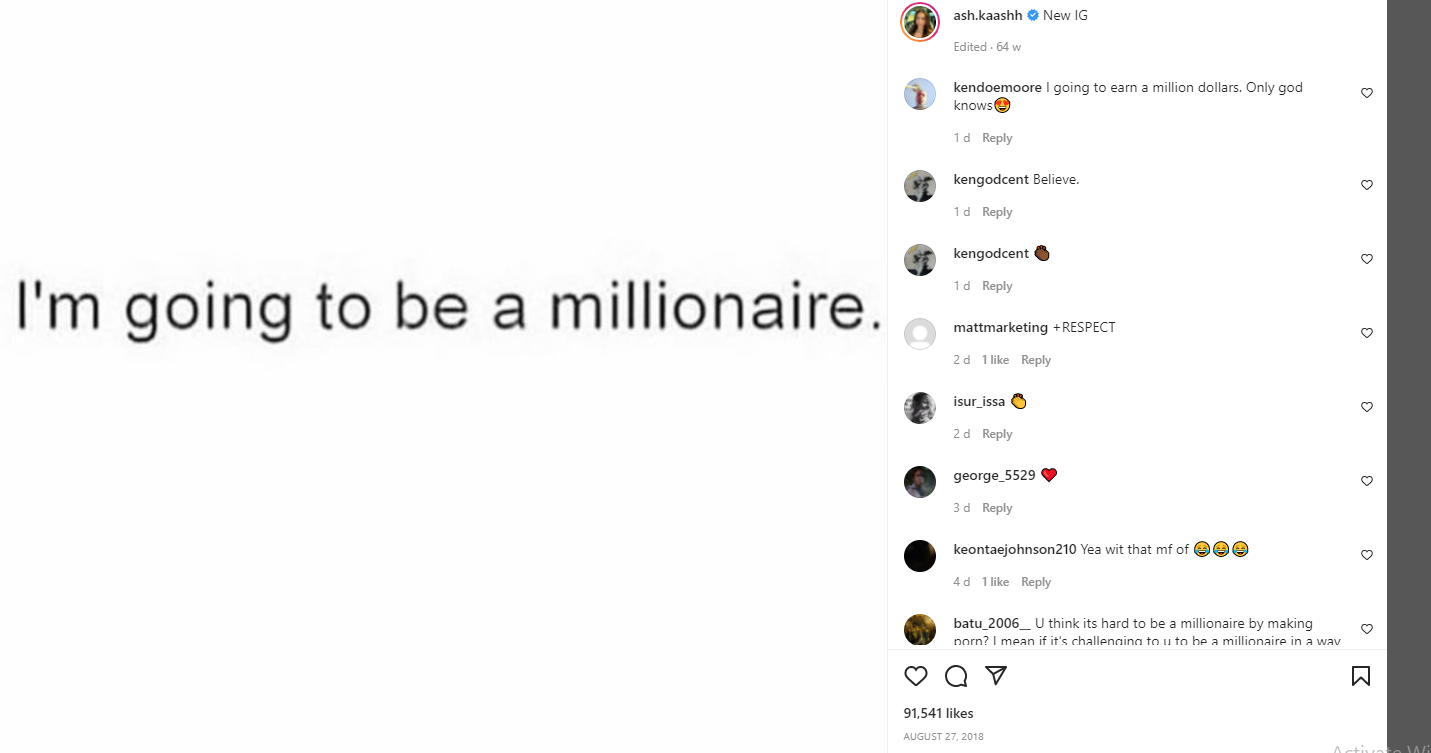 Ash's Initial Instagram Post (Source: Instagram)
She is also quite popular in OnlyFans. 
However, the influencer doesn't limit herself to the internet world. Ash is also an entrepreneur starting her own business in nail artistry. 
Find More About Instagram Model: Ammika Harris Age, Pregnant, Baby, Relationships
Her venture is Heaven Sent Nails, where she does acrylic nails business. Later, she joined hands with Fashion Nova and expanded her business. 
With her talents, she has become one of the most famous social media influencers of all time. 
At the age of 24, Ash is already successful in her professional endeavor with several more milestones to achieve in the future.