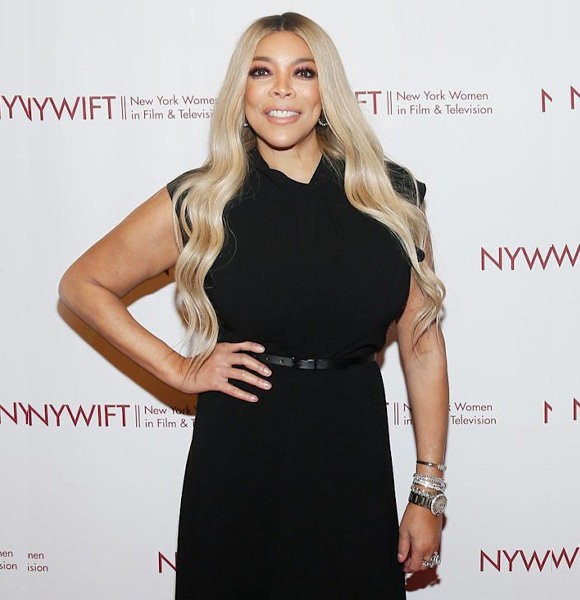 Television star Wendy Williams has always been the talk of the town. Usually, she's the one spilling the tea on all things gossip, but this time, she has become the topic herself. 
It's not completely unusual for Wendy to talk about her life and rumors on the show, but recently, her alleged new boyfriend has all the people talking.
In addition, her recent fling became quite public, so find out- 'who is Wendy Williams dating?'
Who Is Wendy Williams's Boyfriend?
Around August 2021, Wendy announced that she was seeing a special man. Unfortunately, the gentleman in question has not been revealed yet. 
She gathered all the followers' attention when she posted a picture cozying up to the mystery man on Instagram. They were pictured inside a car, and it looked like a quick, not so thought out picture.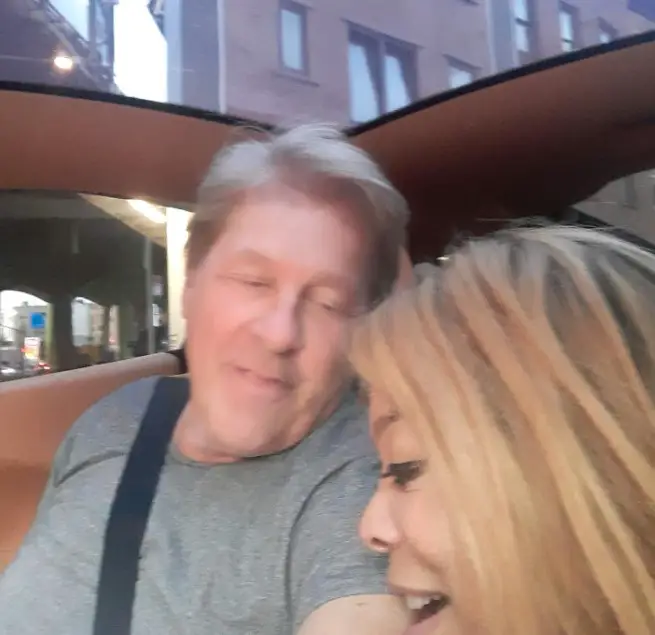 Wendy with Her Secret Boyfriend (Source: Instagram)
But, Wendy did seem happy leaning on her new man's shoulders. She didn't reveal her new boyfriend's name, but she readily gave him the title.
"My son's 21st birthday party on the yacht in #Miami was everything he wanted! Even my boyfriend," she wrote in the caption.
There were no tags on the post either, so we'll have to wait for Wendy to disclose more info about her new boyfriend.
Also check out: Adam Serwer's Unbreakable Bond with His Beloved Wife
It's not typical of Wendy to hide stuff from her loved viewers. She has openly admitted to many things that other celebs wouldn't dare to, such as plastic surgery. 
She casually admitted getting a facelift done in January 2020 and even shared the procedure videos with the viewers. Her other plastic surgery procedures include breast implants, liposuction, and a tummy tuck.
Similarly, her dating life has been in the public eye as well. She was previously dating Mike Esterman three months before the mystery man made an appearance on her feed. 
The much-talked-about fling with her former boyfriend ended up in cold waters as they announced their break up after a few months. Well, she clarified that they weren't actually dating, to begin with, and there was nothing serious. 
The fling was a new gust of wind for Wendy after her troublesome divorce from her ex-husband of two decades, Kevin Hunter. After 22 years of marriage, the two split after she found out that Kevin had a mistress.
How did she find out? You may ask. There's no fooling Wendy as she hired a private investigator to confirm her doubts about her husband.
The results were that she found out about his affair and that he would also have a baby with another woman. 
So, they split in 2020, and Wendy was back on the list of singles again.
You might like: Mara Brock Akil and Her Husband Still Feel Like Newlyweds!
But for the time being, her viewers and audience keep her company on 'The Wendy Williams Show.' The talk show has aired for over a decade and is still as popular as ever. 
It has added an extra ounce of entertainment to the audience's lives and more to Wendy's net worth.
What Is Wendy's Net Worth?
Wendy, age 57, was born in 1965 in New Jersey and celebrated her birthday on July 18.
She started her career in the media during the late 80s and started with radio stations, eventually making her way up to the television.
Her talk show 'The Wendy Williams Show' debuted in 2008 and is still running successfully. Apart from TV, she has also published three books. 
Consequently, her net worth adds up to an astonishing $20 million, according to Celebrity Net Worth.
The number is sure to grow as she has no plans to back away from the screen.