Celebs
Insight on Siobhan Finneran's Divorce with Ex-Husband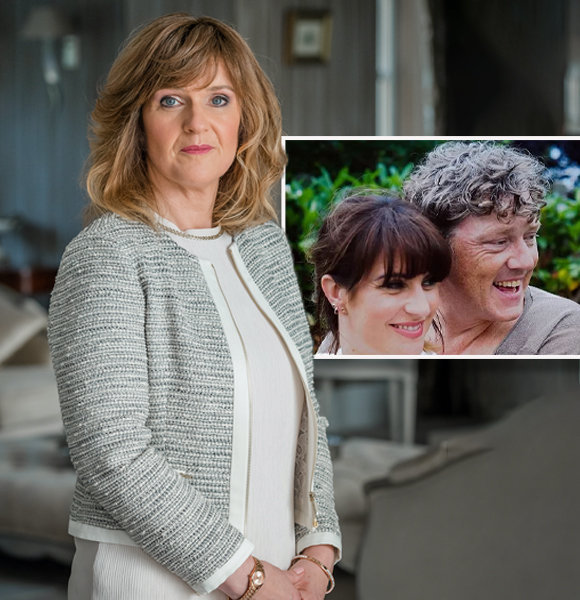 Siobhan Finneran, the 'Downton Abbey' actress, has won thousands of hearts with her astounding performance in the entertainment industry. She is a single mother who is living a life full of grace now despite the divorce from her ex-husband. 
Love does sound like a voluble yet ethereal term to cherish. Sharing a part of you with the significant other is all an individual craves.
However, in the generation where divorce and breakups are the most trending tags, the term "love" is not justifiable anymore. 
Despite the success, this dexterous lady never got to elongate a relationship she initiated with her ex-husband. The stories are unknown, the feelings are concealed, and the rumors are sporadic.
Siobhan Finneran's Ex-Husband 
Getting tied in a knot, walking down an aisle, making promises together, and listening to the calming wedding chimes is a dream most couples see together. 
A relationship forms when the partners promise to stay forever. However, Finneran's promise shattered into pieces after she was had to walk out of a relationship she thought would last forever. 
 Finneran and 'Heartbeat' actor Mark Jordon exchanged their wedding vows in 1997, where they took their first steps as husband and wife. After that, a relationship with thousands of expectations and responsibilities arose.
Check Out:- What's Life Like for Dervla Kirwan After Her Wedding?
Soon after, the newly wedded couple had two children in the year 1997 and 2000, namely, Poppy Jordon and Joseph Jordon.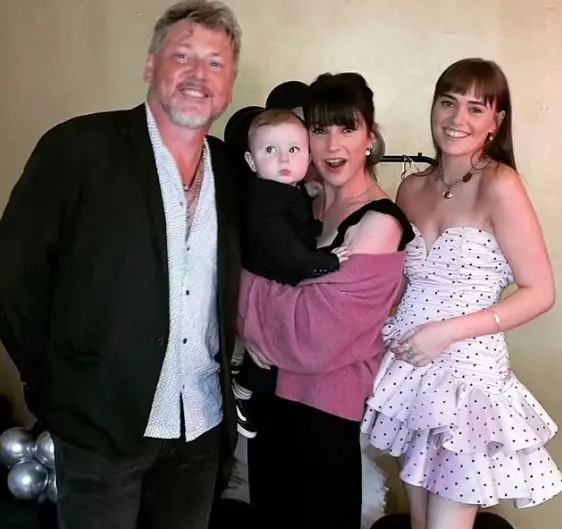 Siobhan Finneran's Ex-Spouse (Left) and her daughter (Right) (Source- DailyMail)
Their children burned the incense stick, inviting the aroma of happiness and glorification in the couple's life, and the family seemed to be happily flourishing ahead.
A family where both husband and wife belong to the same industry carries the expectations of mutual understanding. 
However, the couple seemed to lack the prominent factor of driving a prosperous yet happy relationship.
The bond started to diminish and shatter. Soon after, the hearts that united once decided to set themselves apart in 2014, bidding a final goodbye to their 17-year-old relationship, and they officially ended their relationship as husband and wife. 
It's funny how a piece of paper easily changes the paths of the people who were meant to be destined together. 
After then, no news of Finneran getting remarried or dating someone else has come to light.
But, her ex-spouse has tied his knot with Laura Norton, an English actress, and has been living with her ever since 2019.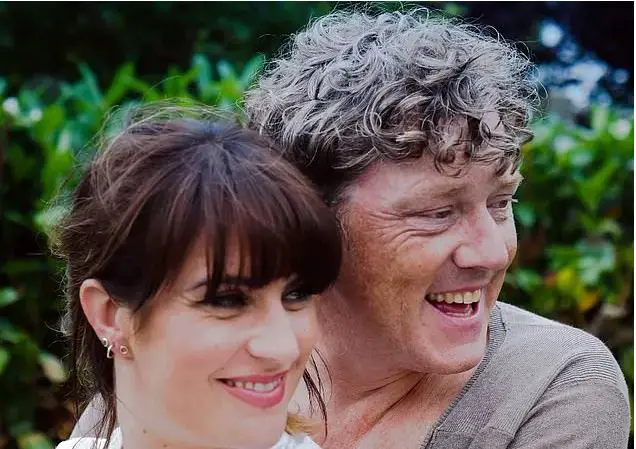 Siobhan Finneran's ex-husband, Mark Jordan, with his wife (Image Source: fr24news)
Mark and Laura welcomed their first baby in February 2021. 
You Might Also Like:- A Look Inside Lorraine Ashbourne's Married Life
Siobhan Finneran's Flourishment Now
Despite several setbacks in her personal life, she has never stopped flourishing. She says;
"Getting older has been a bonus for me. I feel lucky that parts are being written for someone my age and I am around to play them."
She perfectly defines how getting old and single has not played any roles in her life. Instead, Finneran has had one of the most successful careers in the 'Downton Abbey' and 'Happy Valley' series. 
In 2014, 'Happy Valley'  occupied thousands of hearts with an enthralling experience. Soon after, the fans started to demand another season. In 2016, season 2 aired with a massive collection of love from people worldwide. 
The screams of fans did not take a break. At their request, 'Happy Valley'  is finally airing in early 2022.
However, the release of the season was not made official until 2020. The news was brought in by Finneran herself when she talked about her upcoming season. She says;
"I would be draft to say I wouldn't like to try Hollywood. But my main dream is to keep working. Keep loving what I do."
Finneran's contribution to Hollywood is massive. No matter how old she is, she still holds the power to make her audience scream in excitement with her comeback.
The past she has had once does not stay in her reminiscence anymore, and currently, Finneran is living her best life alongside her new projects and children.