Entertainment
Berleezy Debunks What His Ideal Girlfriend Would Be Like
Beeleezy finally revealed what his preference is for an ideal girlfriend, so the question remains, Did he finally find the one for him?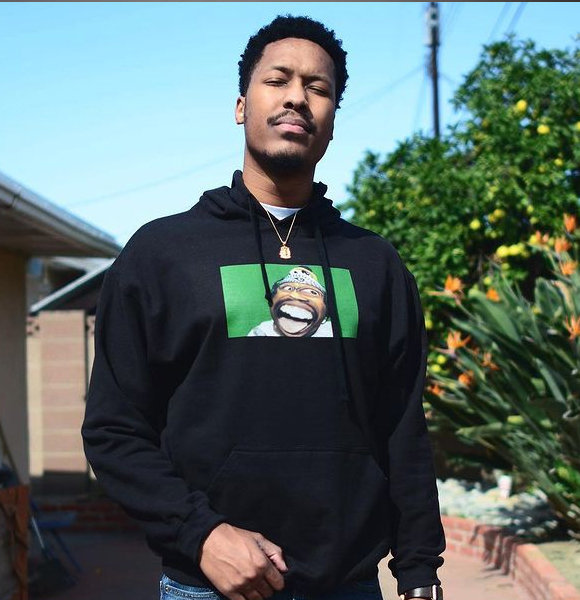 While many are curious about what the love life of YouTuber Berleezy is like, he has come forth with a video on his channel describing his preference for an ideal girlfriend.
In the YouTube video of 2018, the YouTube sensation tells all about the person he would want to date, and least of all, she should be a gamer with a good sense of humor.
So Did Berleezy Find His Ideal Girlfriend?
"She would be a gamer. She would be funny. If she would have to love staying in the house with me alone, I would like to go out a lot no more."
The YouTuber answered a fan's question describing the qualities he would look for in his ideal girlfriend. Also, he jokingly added,
"She is gotta love the lord."
And, his girl should definitely know how to twerk.
Berleezy talks about his ideal girlfriend in one of his YouTube videos (Source: YouTube)
Further answering the question to who he would like to raise his child with among the celebrities, he answered Viola Davis, an American actress, and producer. With blushed cheeks, he went on saying,
Viola Davis. She is a powerful woman. She is strong. She is alluring.
Although he is never known to have a girlfriend, his followers speculated YouTuber Snupi as his girlfriend. The two have appeared in some of the gaming videos together and share a good bond. Some of their fans even anticipated the two to be a real couple.
But, regardless of their anticipation, the couple has never hinted towards their romantic relationship.
Learn about - Cracking Into Gavin Magnus's Relationship History
Gay Speculation?
Well, in his above YouTube, while talking about his ideal partner, the YouTuber made it pretty clear that he is interested in females.
However, the speculation of his sexuality sparked after he created a funny skit on his YouTube. In the video of May 29, 2016, where he reacted to a bunch of mean comments he received on the internet, Berleezy roasted one of the mean comments and funnily referred to himself as gay as a part of the roast.
It was probably that particular skit that sparked his gay speculation. But, in fact, he has never come forth addressing himself as gay. So, the speculation is potentially false, considering he is interested in girls, as he mentioned in his YouTube video.
More on - What Is Kirk Gibson's Three Decades of Married Life Like?
A Short Bio
Berzleey began his YouTube journey on September 11, 2012, is now a prominent YouTuber with subscribers of 1.96 million as of 2021. 
Celebrating his birthday in December, Berleezy has reached the age of 28 currently, and his success as a YouTuber at this age is pretty impressive. 
His engaging YouTube videos include his gaming to full-on roasting clips that have amassed total views of 148.75 million views to this date. He also runs another YouTube channel under the name iBerleezy which has 1.66 million subscribers.
Besides being known as a YouTuber, Berleezy, who stands tall at the height of six-feet-five-inches, is also popular on Twitch, where he has garnered over 412 thousand followers.
Needless to say, Berleezy's career as a YouTuber is headed in a promising direction while he keeps his viewers engaged with funny and entertaining content.