Entertainment
What Is Kirk Gibson's Three Decades of Married Life Like?
Kirk Gibson's blissful family life would not have been possible without his wife of three decades.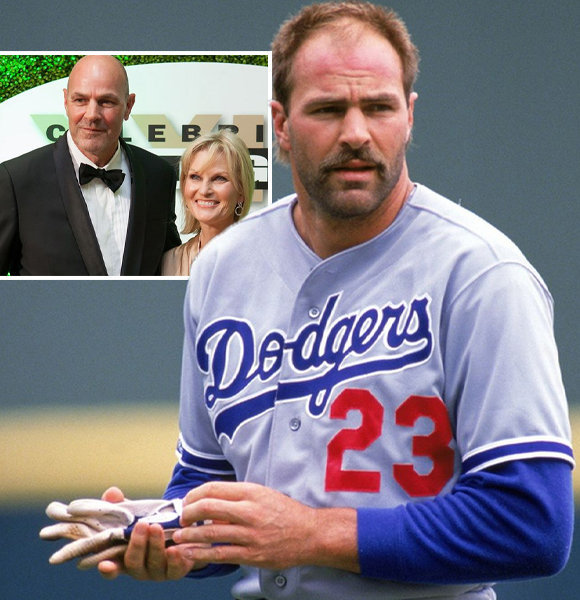 Former baseball player Kirk Gibson's 'never giving up' mentality has not only bestowed him with a successful career but also with a prosperous family life he built with his wife of over three decades.
More so, his wedding ceremony held in 1985 that marked the beginning of a new chapter in his life remained the talk of the town for a special reason.
Kirk's Memorable Wedding Ceremony
On December 22, 1985, Kirk and his wife, JoAnn Sklarski, shared the vows they committed to keeping for life.
But the couple was not the only one tying the marital knot at the event. The same ceremony was also accompanied by the marriage of Kirk's best friend, Dave Rozema, who wed JoAnn's sister, Sandy.
The rare sight of a double wedding ceremony was followed by two weddings that are still intact.
Diving into the specifics of the ceremony, the wedding was held in a Grosse Pointe church, where the two pairs shared the same aisle.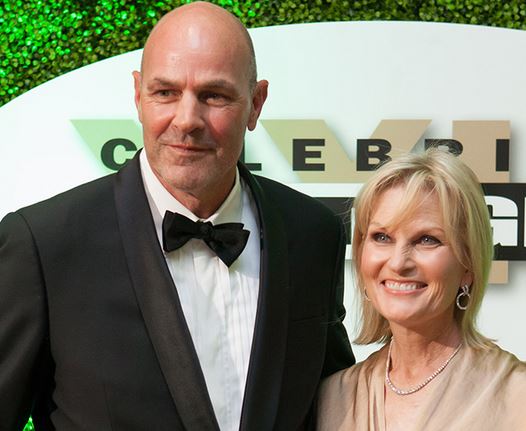 Kirk alongside his wife (Source: Kirk Gibson Foundation)
A lavish reception with around four hundred guests venue at the Detroit Yacht Club followed the wedding.
However, the lavish intimate reception was not accessible to just anyone, not even the press. Only the guests who received gold name tags were allowed in the ceremony, and several security guards guarded the whole event.
The fancy wedding, which several star-athlete guests attained, became the buzz for quite a while.
More importantly, the married pairs' ever-lasting bond that still stands tall makes the event even more special.  
More on - Nick Wright's Successful Career In Sports Journalism
Kirk's Family Life
Kirk is not much of a flashy guy when it comes to his personal life. His absence from social media platforms says it all.
Despite a low-key married life, Kirk and his wife are often spotted together in red carpet events. One of their red carpet appearances includes Muhammad Ali's Celebrity Fight Night XXIII in 2017, where the pair flaunted a pose together in front of the camera.
Likewise, another of their appearances includes the fundraising program for Kirk's own foundation for Parkinson's disease.
The happy couple is parents to four children, Kevin, Colleen, Kirk, and Cam. Among the four children, their son, Cam, took in his father's footsteps and is now a Major League Baseball player drafted in 2015 by Detroit Tigers.
While Cam made notable progress with the Detroit Tigers, his father, on the other hand, has already garnered prestigious recognitions for the legacy he has left behind.
Personal life of - Having Two Athletic Sister's Justin Fields Was The One To Fulfill His Father's Dream
Kirk's Career Achievements & Net Worth
The former professional baseball player's glorious career kicked off in 1979 when he made his MLB debut with the Detroit Tigers.
Having played for the Tigers for almost a decade, the former athlete later contributed to the MLB teams such ad Los Angeles Dodgers, Kansas City Royals, and Pittsburgh Pirates.
From his years of a baseball career, Kirk, age 64, bagged two World Series champion titles in 1984 and 1988. Also, he is a recipient of prestigious titles such as NL MVP, ALCS MVP, Silver Slugger Award winner.
Kirk later retired as a player and transitioned into broadcasting as a sports analyst and commentator with a massive contribution to the game. Not to mention, his accolades also include the NL Manager of the Year award for his career as a manager.
Witnessing such an accomplished professional journey, it's obvious that his net worth is in millions of dollars. To put it out un exact figure, the analyst is now worth 15 million dollars as reported by Celebrity Net Worth.
As much as he knows how to make big bucks, he also knows how to spend it well. Unfortunately, the retired baseball player was diagnosed with Parkinson's disease in 2015, which urged him to establish The Kirk Gibson Foundation for Parkinson's.
Establishing the foundation, Kirk has been working tirelessly to spread awareness about the disease and assist in research regarding Parkinson's.