Gavin Magnus shared the truth behind his breakup with his former girlfriend which has made his fans wonder " Who is Gavin Magnus dating currently?"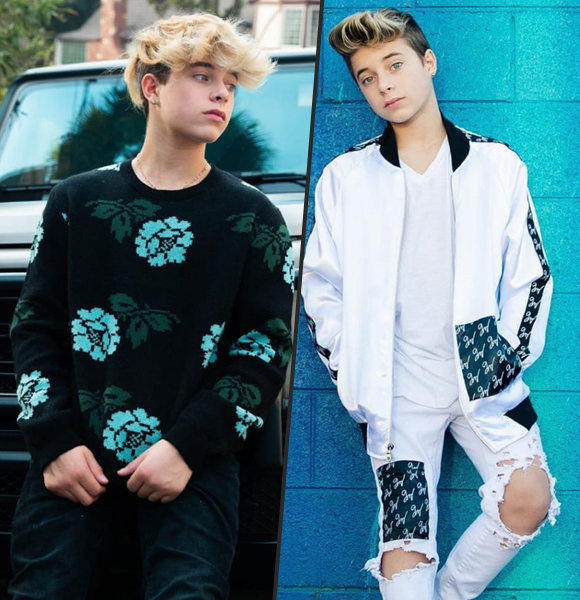 The internet sensation Gavin Mangus has garnered significant attention from millions of fans worldwide for his engaging YouTube videos and mind-blowing net worth. However, while his popularity as a content creator soars, his love life also remains a matter of interest to his curious fans.
Despite his young age, the renowned YouTuber is already known to have had a few relationship tags under his name. But his recent breakup with his former girlfriend buzzed his fanbase. So, feeling obliged to come clean about the reason behind his separation, he took to his YouTube channel to elaborate on the matter. 
Gavin Magnus Talks About His Breakup With Former Girlfriend
As his fans were concerned about his breakup with former girlfriend Coco Quinn, who is also a famous internet personality, Gavin came out with a tell-all video on his channel on February 7, 2021.
He started the video by confirming that the pair had parted ways to give each other some space. Although he also wanted to include his former girlfriend in the explanation video, she declined. So, Gavin appeared by himself, giving all the details about their separation that his fans had been dying to learn.
Gavin met Coco when he was at the age of 12. Having been in each other's life for two years in an on-off relationship, they finally decided to split.
Gavin Magnus explains the reason for his breakup with his former girlfriend, Coco (Source: YouTube)
Explaining how the decision came to be, Gavin said in an emotional tone,
One thing that I don't think many people understand is behind all the relationships in social media, there's a friendship, there is a strong bond that I don't think a lot of people understand is there.
Further reasoning his separation, he continued,
Long story short, we are very young, and in this world, I feel like we need to see what life is like, what it's like to talk to people, and you know, experience life growing up as a teenager. And, I feel like slowly, it just started to get to the point of jealousy and frustration.
Unarguably, it is correct that the two are very young to be making mature choices in life, and giving each other the time to grow apart and explore the world might be the right thing to do at this point.
After all, they are just in their mid-teens, and to expect them to be in a mature, committed relationship would be too much.
You might be wondering if there are going to be any more contents of them together in the future. But the YouTuber further said that he and his ex-girlfriend Coco will not appear together on social media for the time being. He said,
Nothing's gonna except you probably won't see content from us social media-wise...I think the one purpose of all this is just to make each other happy. Let it give each other the opportunity to seek out life and experience things we wouldn't have been able to experience together. 'If you love them, let them go,' I think we did.
Love life of - Debunking Nailea Devora's Love Life
Who Is Gavin Magnus Dating Currently?
Since he recently broke up with Coco, he has been leading a single life as he needs some time to himself rather than jumping into another relationship.
However, he was in a relationship with another young YouTuber, Piper Rockelle, before dating Coco. Like his last relationship, his love life with Piper also came into the limelight for a long time.
Gavin and Piper's interaction began after the making of his music video for Crushin' in 2019. As both the internet sensations had gathered a huge fanbase at the time, their relationship[ quickly became a big buzz.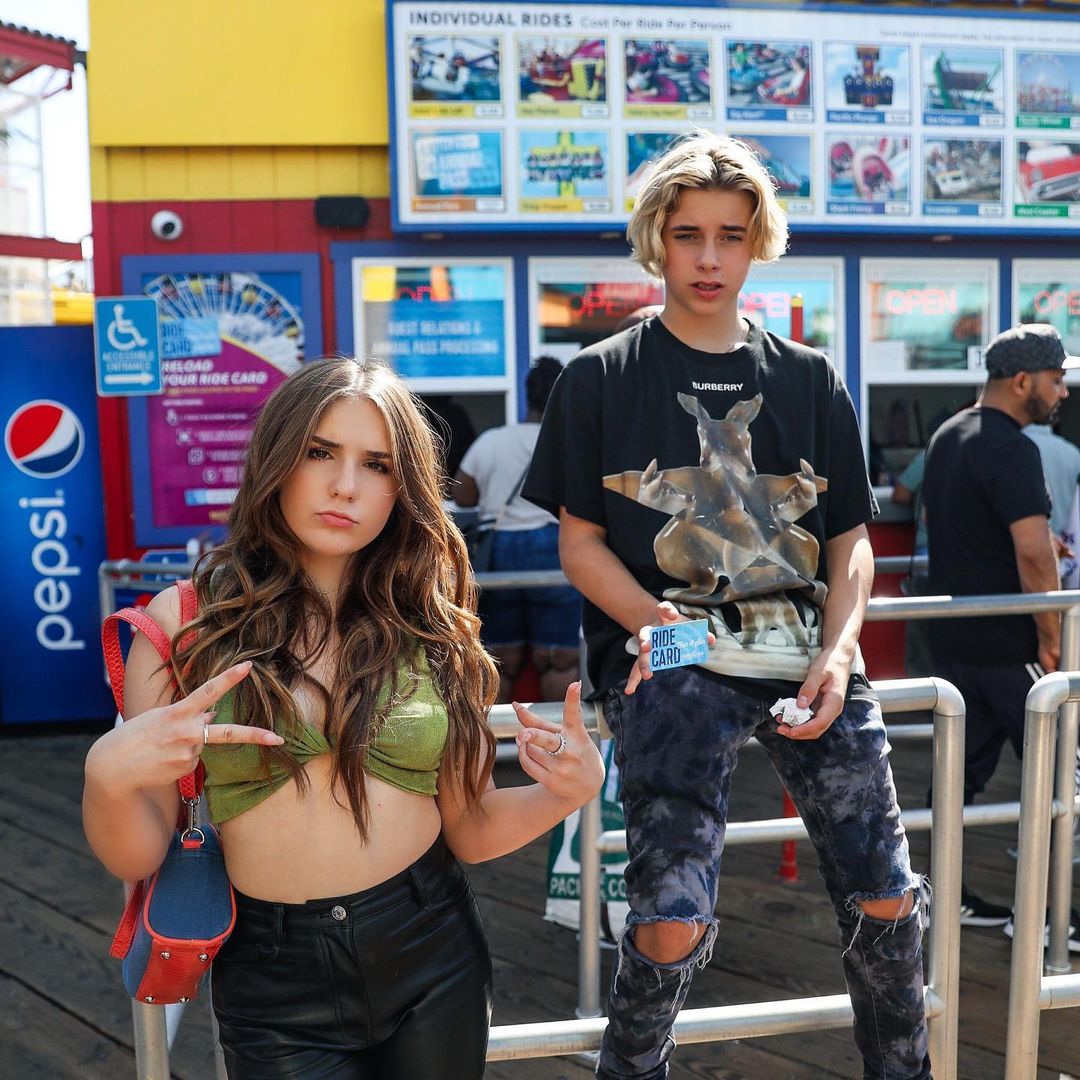 Gavin's Instagram post with Piper (Source: Instagram)
Everything seemed fine between the two until their relationship gradually turned into 'more of an abusive and obsessive relationship,' as Gavin described in one of his tell-all YouTube videos. He quoted,
It was more of a business-controlling relationship than a friendship. I never got to hang out with any of my other friends that I do hang with today. I could not hang out with anything unless they approved.
The YouTuber reasoned the 'toxic work environment' was responsible for his breakup with Piper. However, as they are past the phase of bitterness already, they are now on good terms and often appear on each other's socials as close friends.
While he is still too young to settle in a committed relationship, his career, on the other hand, seems already settled with a promising future.
More on - Get Ready To Be Blown Away By Dhani Harrison's Net Worth
What Is Gavin's Net Worth?
If you are wondering how much net worth the fourteen-year-old YouTuber Gavin Magnus makes out of his career as a social media content creator, the answer is millions of dollars.
With support from his family, he joined YouTube in 2016. Creating intriguing videos ranging from casual hangouts with friends to self-created music videos, Gavin has now amassed 4.2 million subscribers on his channel.
His YouTube videos which mostly feature his friends and sometimes his mom and other family members, have his followers hooked for several years.
In a period of only seven years, his YouTube videos have a total of 700 million views, which earns him 30 thousand to 479.5 thousand dollars annually, as per the analysis by Socialblade.
Besides his YouTube videos, his supposedly impressive net worth include his earnings from his songs sale and merch sale.
Moreover, his more than 2.5 million dollars worth house located on the hill of Hollywood undoubtedly screams his net worth in millions of dollars.