Entertainment
Bern Nadette Stanis's Married Life & Her Big Family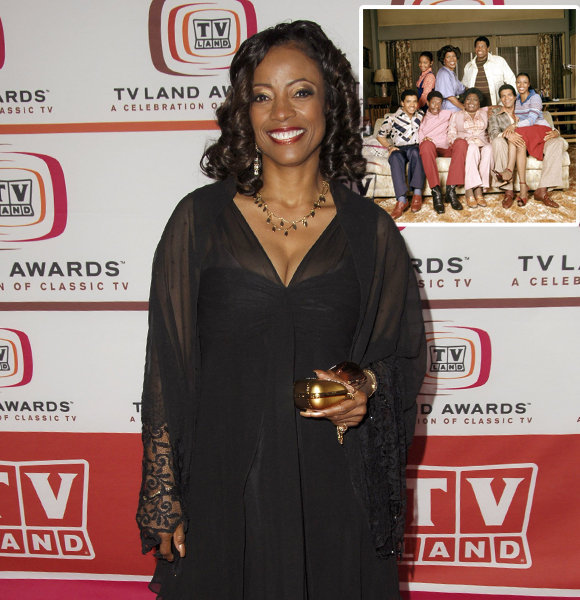 Bern Nadette Stanis, best known for her CBS sitcom 'Good Times' as Thelma Evans, is an exceptional late-seventies actress.
Apart from her amazing work on-screen, the star also garnered a lot of eyes through her family life, husband and kids.
Bern Nadette Stanis's Family
Bern, who is not at the age of 68, has been married four times.
The American actress, who also goes by the full name Bern Nadette Stanis, was previously married to her first spouse, Thomas Fauntleroy, from 1974 to 1978.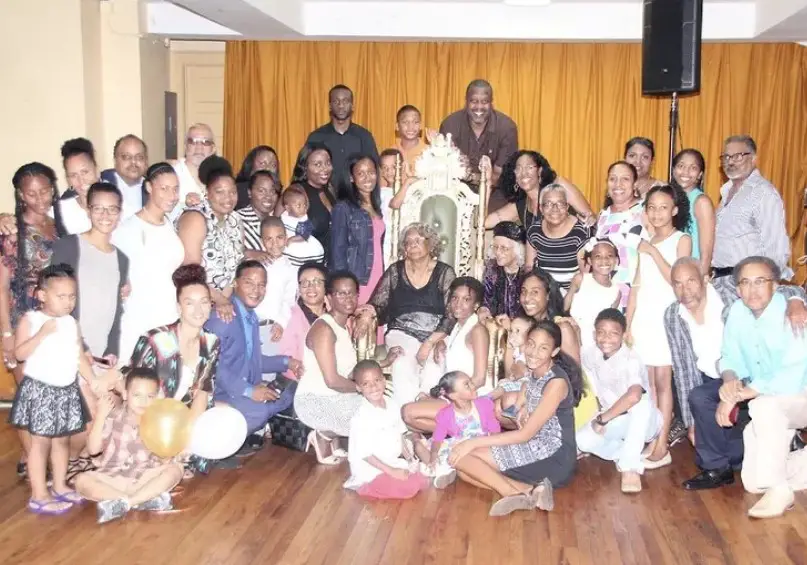 Bern Nadette with Her Amazing Family (source: Instagram)
Speaking of her married life and home, the star uploaded a picture with her close people captioning,  
"My Family of First cousins, my brother Kyle, their spouses and children. All celebrating the matriarch of our family on her birthday a two years ago today. May 15 th. Happy Birthday Aunt Edith. We all Love you. Your brother my dad would be so proud of you as we all are."
Jumping back, her first partner Thomas also turned out to be the star's high school sweetheart.
Read About: Here's How Dave Abrams & Jennie Garth Saved Their Married Life
Adding to the experience, she stated,
"Well, my first marriage was interesting because I was a virgin. I was a young woman and didn't understand how it really worked."
She added,
"Unfortunately, after four years courting, I married a man who wasn't very kind in words. He was harsh to me, but there's a side to me that's very strong. That experience got me so interested in relationships,"
After finalizing their divorce, the star mentioned her feelings as,
"With the next situation, I was a little more cautious and was definitely sure that the man that I married was not going to be mean, and I did that with my second marriage."
A year later, Stanis married her second husband, Darnell Johnson, in January 1979.
Darnell was a nightclub owner from Brooklyn, and the reasons and causes for their separation were held very personal.
Read About: 70s Teen Heartsnatcher David Cassidy!
The star's third married life started when she fell in love and married a mechanical engineer who happens to be her third husband, Terrence Redd.
Adding to their happy family of two, the former parents welcomed a beautiful baby girl Dior Ravel in 1981.
Almost a year later, on December 27, 1981, the star married her fourth husband, Kevin Fontana.
Bern is a mother of two children, the first baby girl from her third marriage and a beautiful daughter named Brittany Rose with her husband, Kevin.
Talking about daughters, Bern is already a cool grandmom. The star has a granddaughter who is a pre-teen.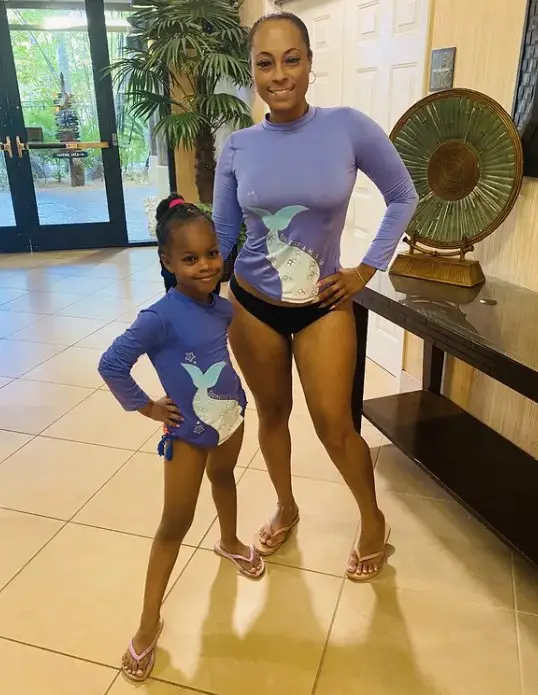 Bern's Daughter and Grand-Daughter (source: Instagram)
Bern uploaded a picture of her daughter and grandchild, captioning,
"My daughter Dior and her daughter Leto were Twining this weekend at the Lazy pool in Las Vegas. I can't show my picture because I fell under, lol, but I'm okay !" 
Moving forward, let's talk about what the actress is upto now.
Bern Nadette Stanis's Net Worth
Standing at a height of 1.62 m, Bern is an amazing actress with more than 20 acting credits to her name.
With an amazing line of work, the star has successfully accumulated a net worth of $6 Million, according to Celebrity Net Worth.
If we have to talk about recent times, as for today, the star is focusing on her family life alongside brand deals on her Instagram.
Stay with us for more updates regarding the star's personal and professional life.