Sports
Bianca Belair and Her Husband Were Meant to Be!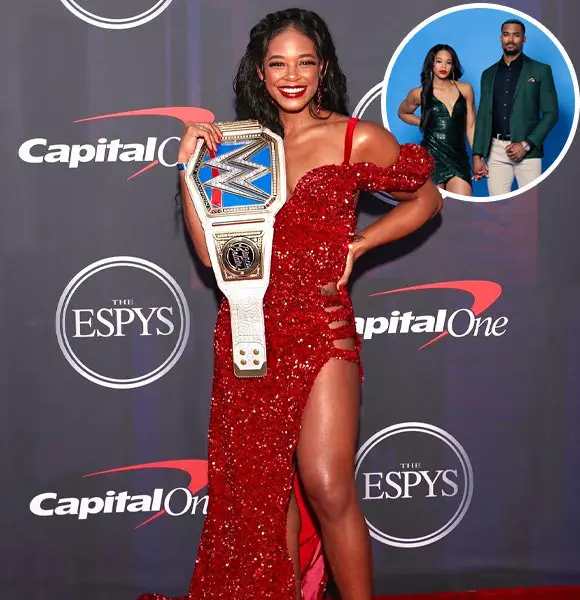 Bianca Belair is a big name in women's wrestling. The WWE champion has created a huge buzz around herself ever since the beginning of her career. 
A plethora of questions come following behind along with fame, such as is Bianca Belair married? Or details about her husband. So, keep reading if you want to find out.
Who Is Bianca Belair's Husband?
Bianca is indeed a married woman. Her professional and personal lives may not cross paths too often, but that is how she met the man of her dreams. 
She is married to Kenneth Crawford, a.k.a. Montez Ford. Montez is also a professional wrestler, so the husband and wife duo must have a lot in common. 
It wasn't a "love at first sight" moment but rather a lovely story that unfolded over time. Bianca and her husband knew each other through WWE but not on a personal level. 
You might be interested: Nate Burleson Says His Wife Is a "Superwoman!"
However, things changed when they went out for dinner. Not as a date, but more like a co-workers dinner. They clicked instantly and the next thing you know, they were in love!
Bianca shared her story, "And we just never left each other's side. It's weird; all of a sudden, like we were moving into an apartment together. And we were like, do we even talk about this? So I met him in WWE, and he's really just been here every step of the way."
They soon realized it was meant to be. So, the engagement announcement came along in 2017. Bianca shared the exciting news with her fans via an Instagram post where she posed with her lover and gave us a good look at the beautiful ring.
Bianca and Montez had their wedding in 2018.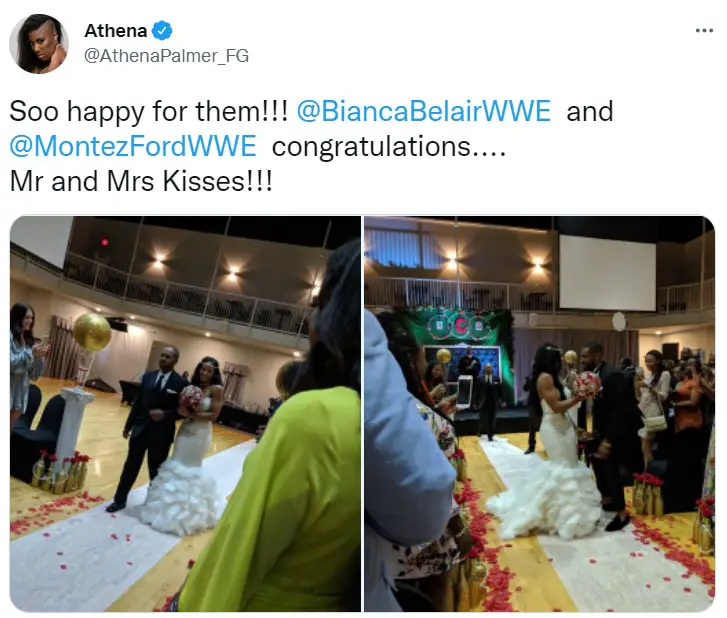 Many celebs and colleagues were in attendance at the ceremony as they were blessed with a wave of good wishes from their friends, family, and fans.
After four years, their marriage still feels like it's new. The romance and affection have not faded one bit as the two always appear to be smiling and happy.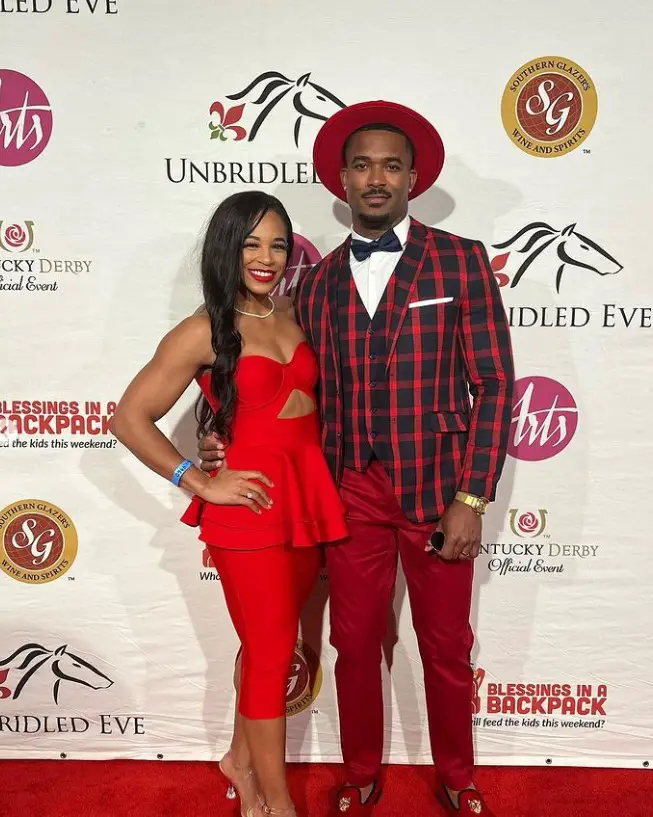 Bianca Belair and Her Husband, Montez Ford (Source: Instagram)
Moreover, her husband Montez has set the bar high for all the men out there. His recent birthday gift for Bianca was a brand new boat! It's hard to top that one off, which makes us even more eager to find out what he will do next year.
Also check out: What Is Galina Becker's Ethnicity? Roman Reigns Wife With Daughter & Twins
It was a perfect gift for Bianca, who loves to travel. She featured her travel vlogs on her YouTube channel as well.
It seems Bianca has been dabbling in the social media influencing prospect, too, apart from wrestling.
She has a sturdy following of over 1.1 million on Instagram, where she frequently posts updates about her life, events, workout pics, and more. 
But, her pictures with Montez have to take the cake. The couple is always seen dripping in style, and they certainly look perfect for each other. 
Bianca does not have any children of her own, but she's a stepmom to two kids from Montez's past relationships.
She has not shared any future plans that include kids, but for now, she's head over heels in love with her man and crushing her career in WWE. So, safe to say, things are going pretty great for the star wrestler.