Sports
Nate Burleson Says His Wife Is a "Superwoman!"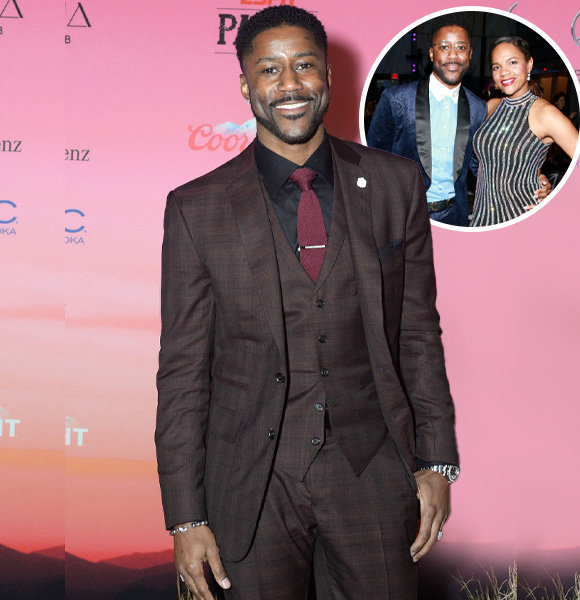 Nate Burleson is a television host and sports commentator. He's a familiar name and face for American football fans and shifted to commentary after playing on the field for a few years. 
After seeing him on the fields and the screen for so long, fans have become eager to know if the charming host has a wife or if he's single.
 Well, we're here to tell you that Nate is indeed a happily married man and shares a wonderful family with his beloved. 
Who Is Nate Burleson's Wife?
Nate Burleson is married to his wife, Atoya Burleson. His wife had been beside him before he gained all the fame, and she's been there with him through it all, all the way to the top. 
Read more on: Cole Anthony Walked on His Dad's Footsteps
Their story began at the University of Nevada. They attended college there together and started dating. While many college relationships don't work out when adult life starts to hit people, Nate and his wife stood strong through it all.
Nate Burleson and His Wife, Atoya Burleson (Source: Instagram)
As a result, they have a longstanding marriage where the romance is still young. They tied the knot in 1999, and Atoya says it was an event bound to happen. 
She wrote lovingly in an Instagram post for their anniversary, mentioning that she would find him wherever he was in any lifetime. 
I'd choose you; in a hundred lifetimes, in a hundred worlds, in any version of reality, I'd find you and I'd choose you.
 
Over the two decades of their marriage, they have three children; sons Nehemiah Burleson, Nathaniel Burleson II, and daughter Mia Pearl Burleson.
The children, along with Nate, left a heart-melting message for their "superwoman" Atoya on the occasion of mother's day. 
In a video compilation of individual messages from the kids, her mother, and himself, the family was full of appreciation for the woman who holds them all together.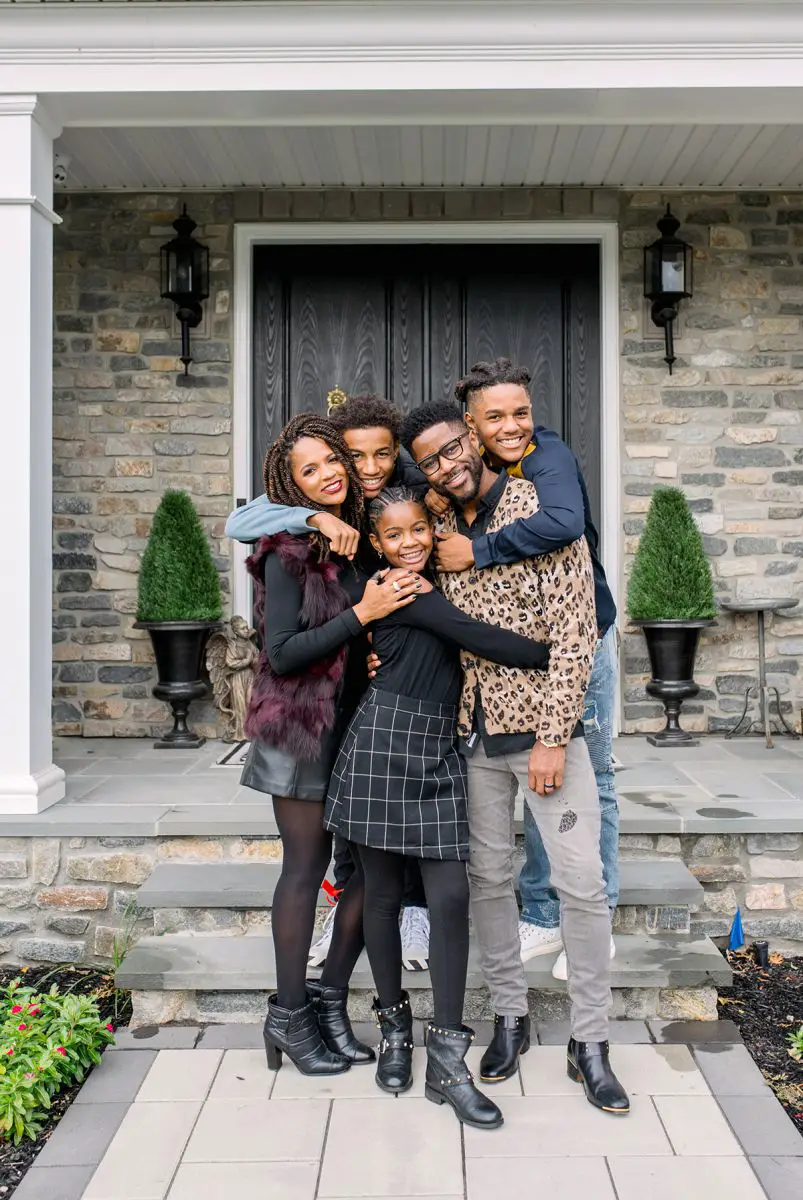 Nate Burleson and His Family (Source: NJ Family)
"Atoya Burleson, you are a light that shines bright and illuminates every aspect of our lives," said Nate in a monologue dedicated to his beloved partner. 
He further acknowledged all the selfless and tiring work she does for the family, even when she does not have the energy. In addition, he also mentioned that she was an actual superwoman who put on her cape every day.
Certainly, Atoya must have loved the message. Seeing the people you love appreciate your hard work is one of the best feelings in the world, and Atoya is blessed with a  family that truly understands her value.
More on athletes: What Is Arthur Agee Doing Now? Get to Know His parents
Apart from being a loving mother and wife, she also runs a blog and podcast, 'insideLINES,' where she discusses relationships, parenting, work-life balance, and more. Her "superwoman" title is all the more justifiable now.
Nate and Atoya aren't the only two stars in the family. Their kids have also picked up on the athletic genes from their parents and have already started displaying their skills.
Burleson was in the NFL for 11 years, and Atoya was a hurdle champion in college. But, their sons have chosen different sports of interest. 
Both their sons love playing basketball, and the whole family has fun playing with each other. Will the Burleson kids take up after their father and pursue a career in sports?
Fans would love to see the next generation on the court, but we don't know what the future holds for them yet. Nonetheless, Nate has an excelling career and a life full of joy with his family.