Music
All about Brittany Howard's Wife, Parents, Net Worth & More
Brittany Howard's musical career is all well presented in the media, her married life, on the other hand, is not really out in the open, which has made her followers more curious about her relationship with her wife.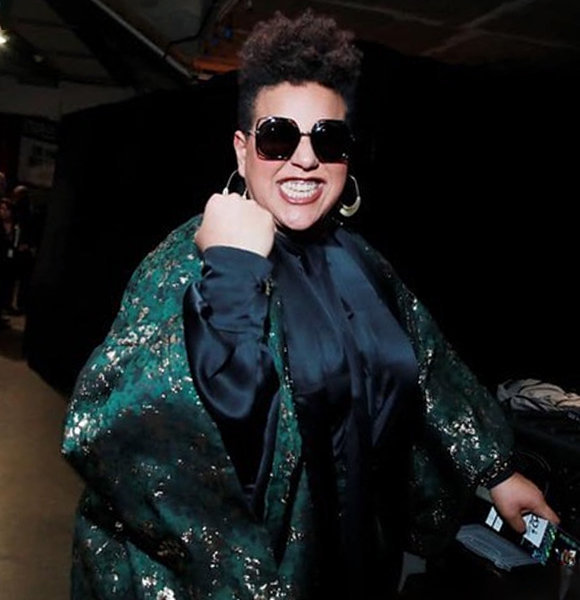 The famous Alabama Shakes singer Brittany Howard relishes a happy life with her wife.
But as Brittany's musical career is all well presented in the media, her married life, on the other hand, is not really out in the open, which has made her followers more curious about her relationship with her wife. 
Brittany Howards's Relationship with Her Wife
Brittany's first meeting with Jesse was in Nashville. The couple's date was arranged by their mutual friends, and it turned into a good start as Brittany's happiness was doubled when she came to know Jesse Lafser was also from the music field. 
Brittany then unexpectedly started developing feelings for Jesse. During one of her interviews with The New Yorker, she expressed her exact feelings at the moment as, 
"My palms were sweaty, and my heart wouldn't stop beating really fast. I was panicking. My stomach was flipping. I thought I had diabetes. The doctor was, like, 'You're fine.' Then one of my friends was, like, 'You're in love!'"
And the rest is history. 
New feelings led them to get married in 2019, and the marriage venue was nothing but perfect- 'a mountain, next to a stream.' So dreamy! 
Since their marriage, the couple has made several public appearances together, and they seem nothing but adorable. Moreover, Brittany's whole family cheers for the couple, which definitely creates a sense of fulfillment in their relationship.
Although Brittany has now embraced her sexuality and relishes a blissful life, it was not the same in the past. 
Another Musician's Love Story 
Brittany's Struggles
With all of her confusion regarding her sexuality, Brittany was not confident to reveal her interests and desires from the beginning.
Additionally, the society in which she grew up did not fully accept the people who belonged to the LGBTQIA+ community, because of which she was scared to reveal her sexuality. 
Revealing more on this context, the Athens grown-up Brittany quoted as, 
"When I lived in Athens, gay people looked a certain way, and I didn't look like them."
She also revealed how she then went to the city and realized they were happy, and there isn't a specific way gay people are supposed to look like. 
With this point, she accumulated all her courage, and she told her parents about her sexuality and openly announced that she was a lesbian.
Convincing her parents was not an easy thing; however, she could convince them. Acceptance of Howard's sexuality in her family was also partly because of her sister. 
Her sister Jaime Howard was born with retinoblastoma, and as a result, the Howard family lost one of their daughters.
And with no plan of losing Brittany as well, her mother accepted her. 
 "I have one daughter left, and I'm not gonna abandon her..."  
Regardless of the past, Howard has now finally begun her fresh start with her partner despite all the hurdles in between, and the couple's love is not less than any love story.
Another Musician's Love Story:- Insight Into Matt Stell's Personal Life
Insight into Brittany Howards's Parents
Britanny was born to her father, K.J. Howard and mother Christi Carter Howard. Her parents divorced shortly after her sister's death, but that did not affect her relationship with either of her parents. 
Howard even dedicated a song called 'Stay High' to her father. 
Also, her love for her father is quite evident from her socials as well.
On the occasion of father's day 2020, Howard uploaded a series of pictures featuring her father and paired them with a caption that read- 
Happy Father's Day to my goofy, loveable Daddy! You have the BEST laugh... LOVE U POPS!! I'm so grateful to have you in my life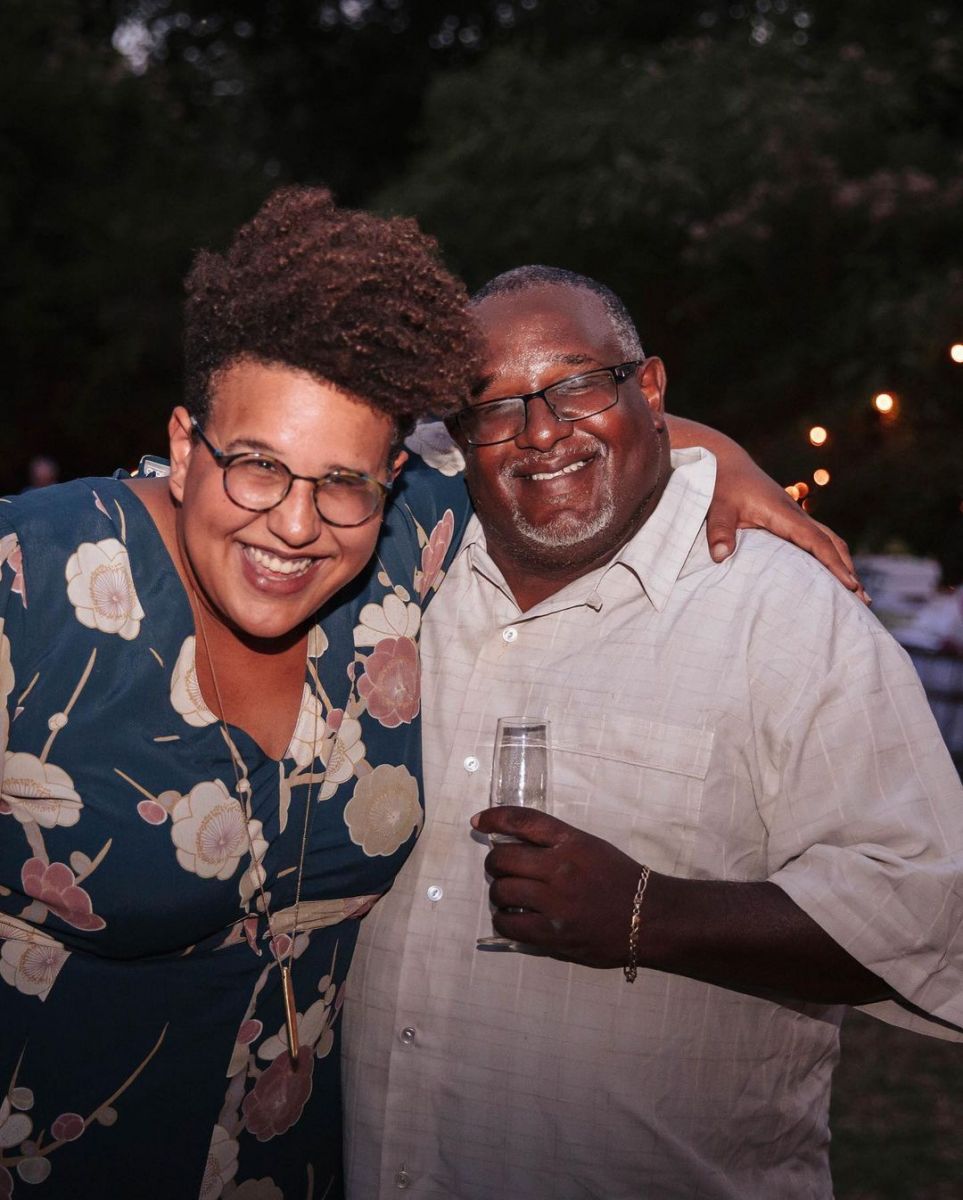 Brittany Howard Alongside Her Father (Source- Instagram) 
Besides her parents' Brittany has got a crazy bunch of close relatives and other family members. 
Brittany, besides her parents, has maintained a good relationship with all her close circle's relatives. So naturally, they have exhilarated her throughout her musical career.
Recently, Brittany's family celebrated her Grammy performance despite Covid-19. 
Carla Hood, Howard's aunt who typically hosts a large Grammys-watching party, opted for a small Grammy watch party at Grandma Helen Howard West's home. Regarding Howard's win, her aunt quoted, 
We are so proud of her for winning Best Rock Song for ''Stay High"
After the Grammys for best song announcement, Howard thanked her family first and several other people who were connected with her. 
At the Grammy, Brittany garnered huge attention even, Athens Mayor Ronnie Marks commented about Howard's performance. 
Including immense support from her parents and family, Howard has also collected a massive amount of net worth through her profession. 
Peek into:- Jelly Roll & His Story Behind His Multiple Face Tattoos
Brittany Howard's Net Worth
Touching the musical career of Brittany, she has been active in the music industry since 2009 officially, and to date, she has released multiple albums. 
With her dedication to her musical career, the hard work has not gone in vain, and she has been selected in multiple awards categories. Among those, her song "Stay High" was able to win the Grammy Award in 2020 for the category of Best Rock Song.
This itself speaks Howard's net worth that she must have acquired from her hit album and other famous songs under her name. Alongside her album sales in music, Howard's net worth is also obtained from her concert tours and merch sales. 
Thus, judging by her income streams and accomplishment in the music industry, it is safe to say that Howard has accumulated a net worth of over a million dollars under her name.