Entertainment
Everything on Bo Burnham- Get to Know The Burnham Family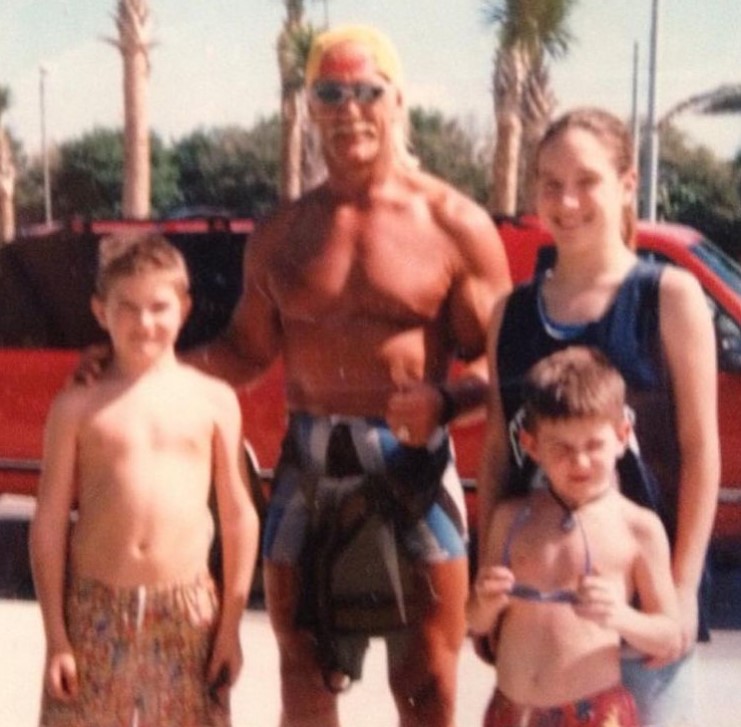 Bo Burnham has become a staple figure in the comedy scene at a young age. He can find humor in ordinary facets of life, one of those being his parents.
He is one of the most talented comedians in the industry, and his list of achievements keeps getting longer over time. Bo has based many jokes and skits on his parents and family, arousing curiosity about what his family is like in real-life. 
Bo Burnham's Family
Bo Burnham was born in Hamilton, Massachusetts, to Patricia Burnham and Scott Burnham. His mother, Patricia, is a hospice nurse, whereas his father, Scott, is a construction company owner.
Other members of his family include his elder siblings. He has an elder brother Pete and an elder sister Samm. Despite having reached many heights of success, Bo is still very close to them.
In fact, one of his earliest works was a YouTube video titled "My Whole Family."
Of course, hardcore fans know that he got into video-making just for fun initially. But, continuing to do so, he has made immense progress in the comedic field, and his dad often becomes the subject of his jokes.
Also check out: Ed Byrne's Humorous Wife & Amazing Life
One of the hilarious instances was when Bo shared his father's google search history with the public in Conan.
He shared his father's embarrassing search history that he got through his sister and put the old guy on full display. The audience surely got some good laughs from witnessing the light-hearted father-son relationship.
Bo later shared his father's reaction watching the show on Instagram, and he was all up in laughter as well. It's evident that Bo has a quality in him that makes people laugh wherever he goes.
He has also made quite a few jokes surrounding his dad in his standup shows. However, he has his parents' full support.
Mr. and Mrs. Burnham are proud of him, and they're supportive of Bo's work, even it means sometimes jokes are made at their expense.
Nonetheless, he has a beautiful equation with his family. Bo shared this throwback picture on Sibling's day a few years back, featuring his father, siblings, and little Bo.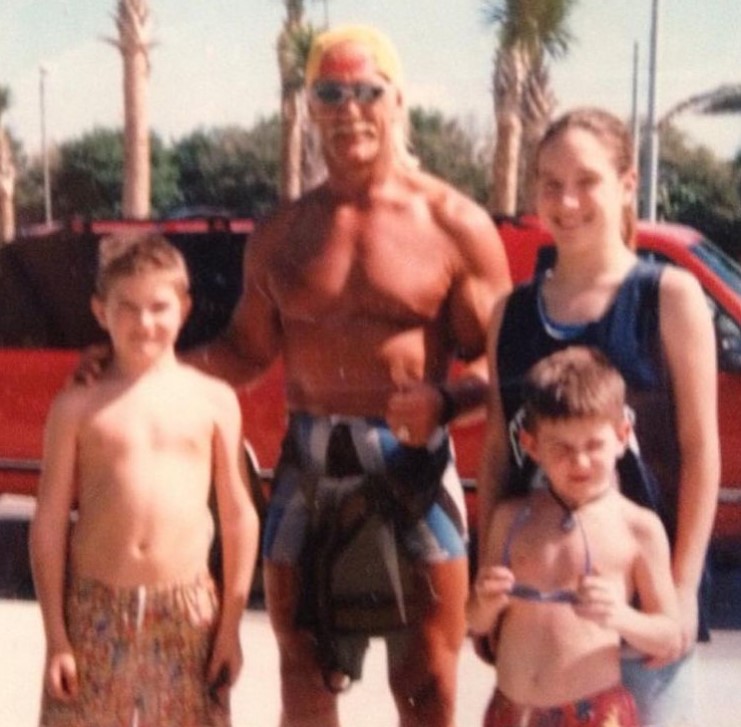 Bo Burnham Shares Childhood Picture with His Family (Source: Instagram)
Little Bo in the picture had no idea of the legend he would become in the future! He now has the title of a comedian, singer, musician, actor, and filmmaker under his name. 
More on Bo Burnham
Robert Pickering Burnham, a.k.a Bo, was born on August 21, 1990. His zodiac sign is Leo. He now lives in Los Angeles with his long-time girlfriend, writer-director Lorene Scafaria, and his adorable pet pups.
Burnham has quickly become one of the most loved performers thanks to his unique style and talent.
He started by making videos on YouTube, and his career took off with the release of his albums- 'Bo Fo Sho,' 'Words Words Words,' 'what,' and so on. 
Furthermore, he wrote and directed the movie 'Eighth Grade' and released another special on Netflix, both of which got positive mass reviews. With immense exposure, his future as an entertainer only seems brighter.