Music
Bobby Brown's Net Worth, Married Life and the Tragic Loss of His Kids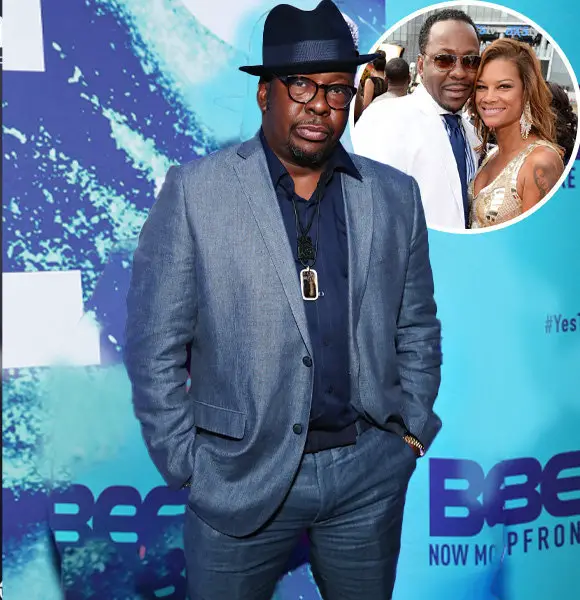 As most know by the name itself, Bobby Brown is a pioneer of the fusion of hip hop and R&B, known as the new jack swing. 
His contribution to the music industry and the hip hop and R&B genre has been a big and unforgettable one that has led him to have a successful professional career entertained by prestigious accolades and a good fortune. 
From the start of his career in 1978 to today, he has broken many records alongside earning a Grammy for his song Every Little Step. 
Truly an icon, Bobby Brown has earned a lot of respect and fame and a fortune that ranks his net worth upto an astounding amount.
What Is Bobby Brown's Net Worth?
Bobby is a singer, songwriter, and dancer whose association with Teddy Riley has given him utmost notoriety, amassing an impressive net worth.
But Bobby's solo career is the one that took him to greater heights and introduced him to the world as the prolific musician he is known to be today. 
He started his career in the group New Edition in 1978 and later exited from the group in December of 1985. 
Although his group career wasn't that bad, his solo career let him taste massive success as he earned the commercial success that was critically backed by many. 
His second album Dont Be Cruel which was released in 1988, went on to feature five Billboard Hot 100 top 10 singles that contained hit singles, including a couple of most well-received songs such as My Prerogative and Every Little Step. 
More On: Everthing about Jake Bongiovi: Millie Bobby Brown's Rumored Boyfriend
And this was just the start of his success. His career n net worth skyrocketed after that, and year after year, the world saw more of Bobby, and well, the rest is history as we know it. 
Per Celebrity Net Worth's report, Bobby's net worth is a whopping $2 million. 
While his career has had its highs, his personal life has seen its lows, from broken marriages to tragedies in the family. Brown hasn't exactly had an easy personal life. 
Who Is Bobby Brown's Wife?
Bobby was married to a legend, an icon, and everything that could really explain someone who was so talented and charismatic. 
He was married to the legendary artist Whitney Houston. 
And the couple has been the center of media for a very long time as the two were married for over 15 years until Whitney filed for divorce, and their marriage ended.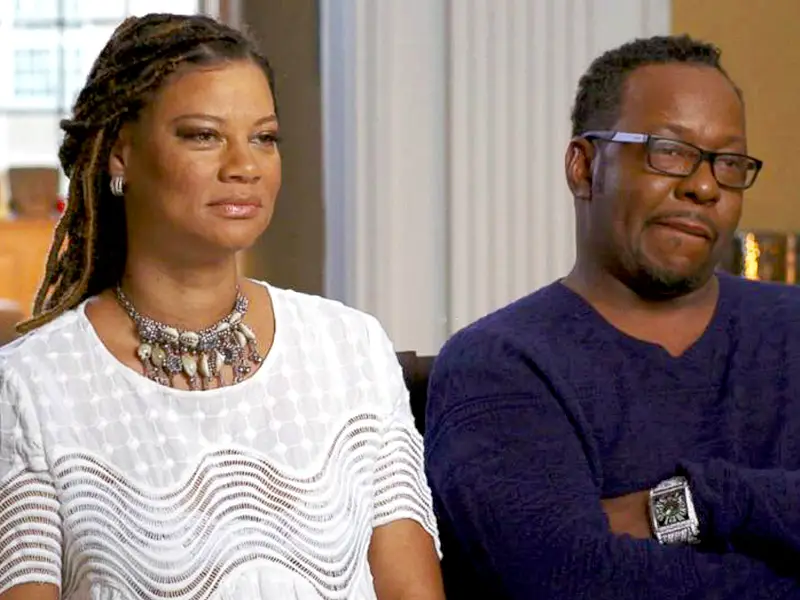 Bobby's Interview for People Magazine With His Wife (Source People)
Bobby and Whitney's marriage ended in 2007 after Whitney filed for separation, and then five years later, unfortunately, Houston passed away. 
Also Read: Openly Gay Actor Nicco Annan Talks about His Portrayal In P-Valley
But this was not the end to his tragedies, as their daughter also sadly passed away three years later in 2015. 
Bobby, age 53, is now married to his second wife, Alicia Etheredge. The couple, after dating for some time, decided to upgrade their relationship title from girlfriend-boyfriend to husband-wife in 2012.
They became parents to three kids. But, a devastating incident shocked him when one of his sons passed away, and the death of both his kids was reported to be drug overdose. 
The doting father once opened up about his kids' death due to substance abuse and said, "It's my duty to remind people it can kill you."
Having gone through such unfortunate losses, the rapper takes every chance to speak up against drug addiction to make people aware of it.