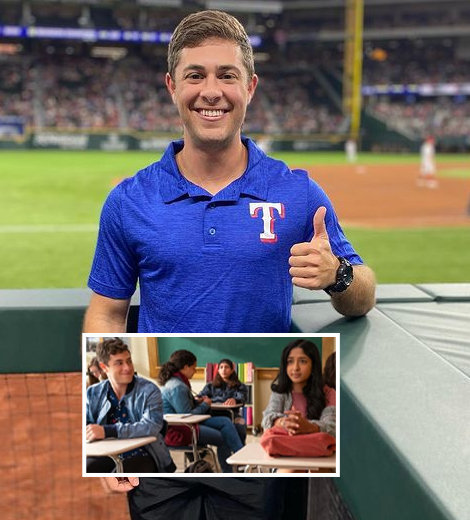 With the release of the comedy-drama TV series 'Never Have I Ever,' described as a South Asian stereotype-breaking series in Hollywood, actor Jaren Lewison's portrayal in the series has garnered extensive popularity.
Jaren's expanding fame has his fans even more, intrigued to learn about his dating life which is quite different from the one he portrays in the Netflix series.
Is Jaren Lewison Dating?
Jaren's portrayal in 'Never Have I Ever' sparked the dilemma of whether his character, Ben Gross, is the right fit for Devi, played by Maitreyi Ramakrishna. However, the love affair becomes complicated with Devi's crush on her classmate Paxton.
While love story portrayal in the series revolves around the three characters, the intriguing plot and presentation have the fans hooked over who Devi will end up with, which is revealed in later seasons. (Saving you from potential spoilers)
Taking the lenses off the set of the Netflix teen-drama series and into the personal life of Jaren, his love life seems to be missing a girlfriend currently.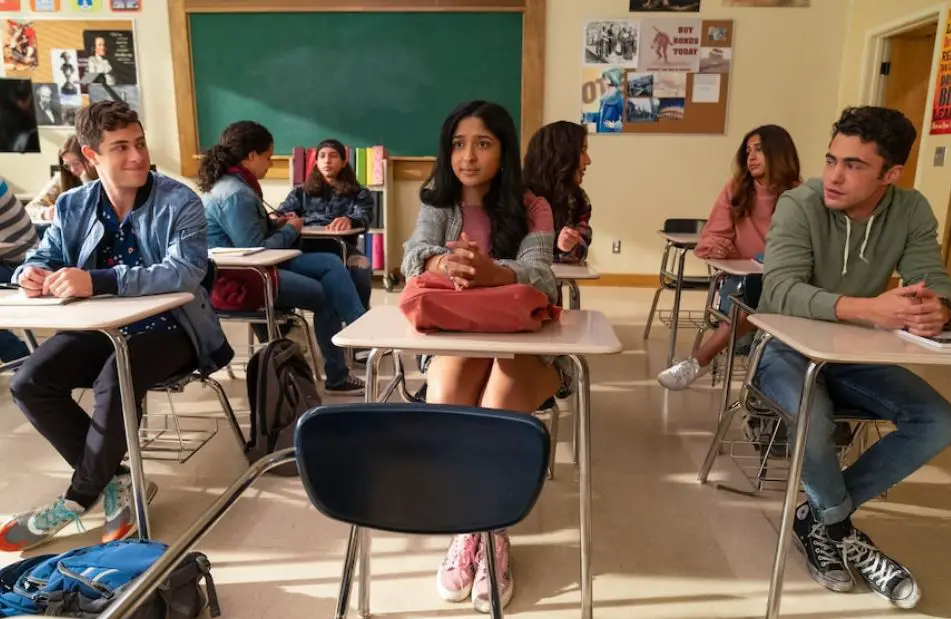 Jaren Lewison from a scene of Never Have I Ever (Source:Â Washington Post)
Apart from the buzz about Jaren's dating life from the series, his real-life dating scenario is quite the opposite. While he is seen fluctuating between his potential girlfriends in the series, Jaren is not known to have a girlfriend off-screen.
Get to know - Erin Kellyman- Her Parents, Siblings, Ethnicity & More
It might be difficult to believe that a charming personality like Jaren could be single, but he is yet to find the right partner. With no relationship history whatsoever, he remains on the singles list, potentially waiting for his right fit.
As much as Jaren keeps his fans anticipating who might end up being his on-screen girlfriend, his low-key dating life off-screen only adds to their anticipation.
Well, his quiet love life leaves his admires no option but to find solace in his romance as portrayed on screens.
More on Jaren Lewison
It hasn't been long for the Texas native since he entered the entertainment industry, but the success he has garnered throughout the year, appearing in a handful of film and TV series, is remarkable.
Not to mention most of the credit goes to his association with Netflix's teen drama series 'Never Have I Ever.'
More on - Dedee Pfeiffer Makes a Comeback in Hollywood? Is She Related to Michelle Pfeiffer?
Honing his skills since a younger age, the actor first appeared on television in 2008 with his role in 'Barney & Friends for four episodes.
After doing a couple of series, the actor made his film debut in 2014 in 'Men, Women & Children.' Expanding his wings, he went on to take on roles in 'A Horse Tale,' 'Tag,' '90 Feet from Home,' and so on, but it was not until 'Never Have I Ever' that he received tremendous exposure in the industry.
The Netflix hit, which recently finished airing two seasons, is set to come with its third one in 2022, where Jaren will be seen reprising his role as Ben.
The actor, merely at the age of twenty-one as of 2021, is on a remarkable ride to greater accomplishment on his professional front. With the beginning of his professional rise, the actor's future indeed has more to offer. So, keep a close eye on the rising star.