After two decades of wedded bliss, Kathy Najimy and her husband's love for each other still stands unshakable.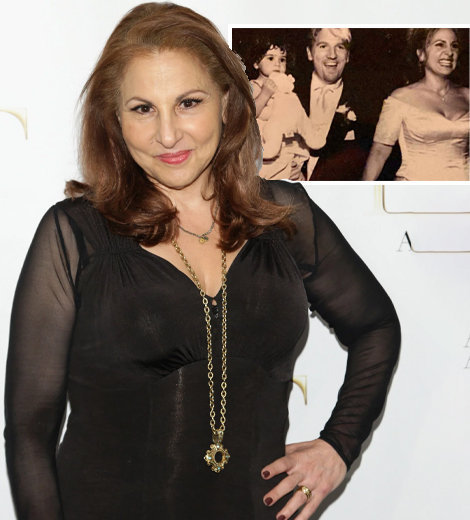 The multi-hyphenate personality Kathy Najimy, whose professional brilliance exudes through her titles such as actress, writer, comedian, and activist, recently celebrated her twenty-third wedding anniversary, dedicating her reminiscent Instagram post to her husband.
Celebrating her blissful marriage of decades, the actress shared an old picture with her husband, Dan Finnerty, and added glitters to her memory with a caption that read, 'I love you.'
Her husband is no less in reciprocating his love for his beloved wife. On the same day of their 23rd wedding anniversary, August 9, 2021, Dan's 'gram post in celebration of his decades of togetherness with Kathy oozed immense love for his spouse.
Dan's post shared a glimpse of the happily married couple's picture from the day they shared vows to be by each other's side in health and sickness, and to this date, they stay true to their commitment.
Their timeless love for one another only seems to increase exponentially with every passing year, making their bond a relationship goal.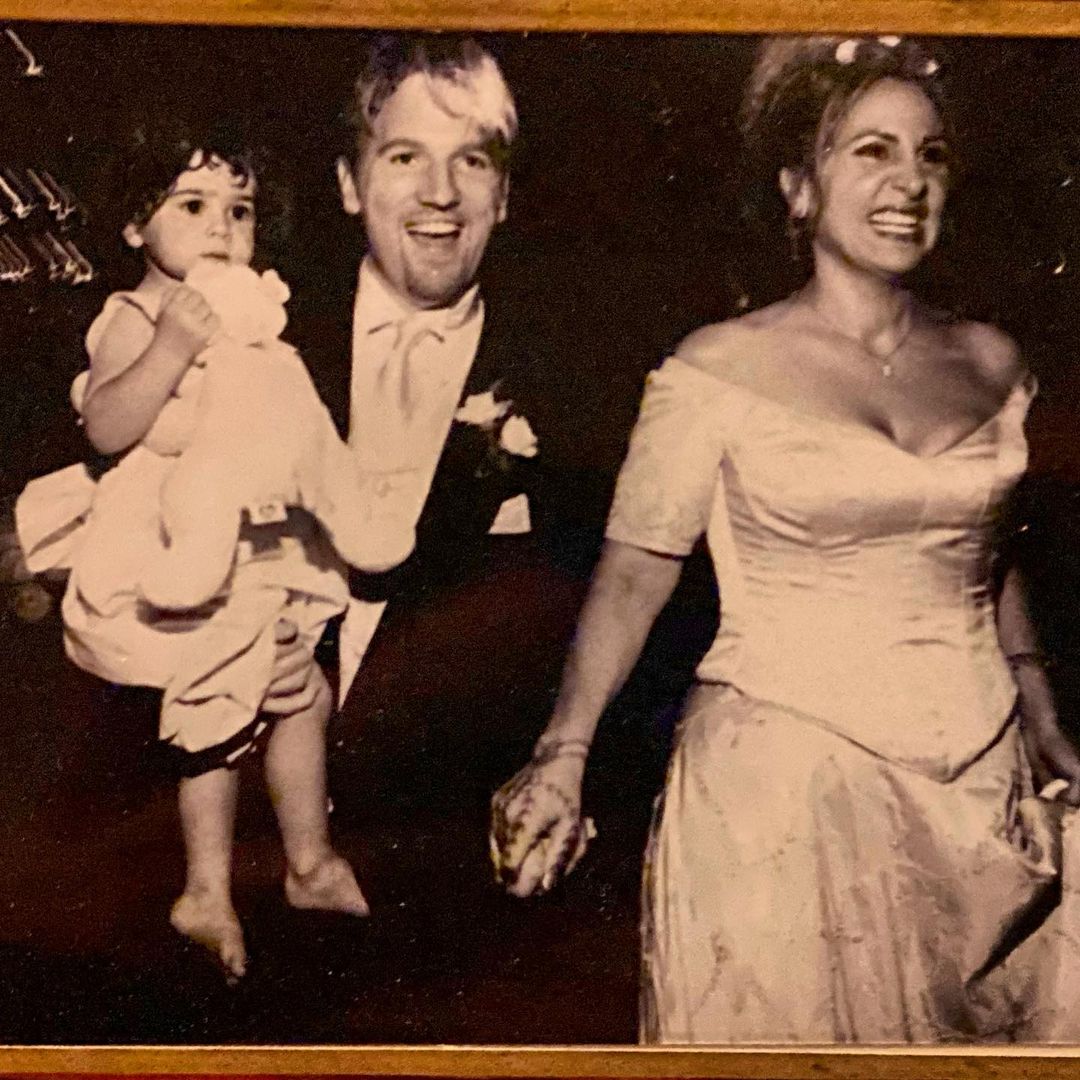 Kathy Najimy with her husband from their wedding day which was accompanied by their daughter (Source: Instagram)
While Dan's social media post dedicated to his wife is enough to say it all about his love for her, a rundown on his professional journey might help in knowing who he really is.
Get to know - A Sneak Peek Into Jaren Lewison's Dating Life
Who Is Kathy Najimy's Husband?
Well, Kathy Najim is not the only eminent personality in her family. Her husband, Dan Finnerty, is also on a similar professional front as Kathy.
Dan is a comedian and actor, but Dan's additional proficiency, setting him apart from Kathy, is his astounding career as a singer.
The 51-year-old New York native has been active in the entertainment industry since 1995 when he made his television debut playing Stomp in 'The Tonight Show with Jay Leno.'
Continuing to expand his wings in the show biz, he constantly appeared on screens taking up numerous roles. And out of those, he is most noted for his portrayal in 'The Wedding Planner,' 'Old School,' 'Starsky & Hutch,' 'The Terminal,' 'The Hangover,' to only name a few. 
However, Dan has also taken his singing career hand in hand with his acting. The comedian is the creator of his band 'The Dan Band,' under which he has released three albums to this date.
As Kathy and Dan are accomplished personalities in their respective professional front, their daughter eventually joined the squad following her father's footsteps. 
More on - Dedee Pfeiffer Makes a Comeback in Hollywood? Is She Related to Michelle Pfeiffer?
Kathy Najimy's Daughter
The couple's daughter, Samia Najimy Finnerty, born in 1996, is a second-generation musician in the Finnerty family.
Brought up by an actress mother and a musician father, the influence of show biz and music was always there in Samia's life.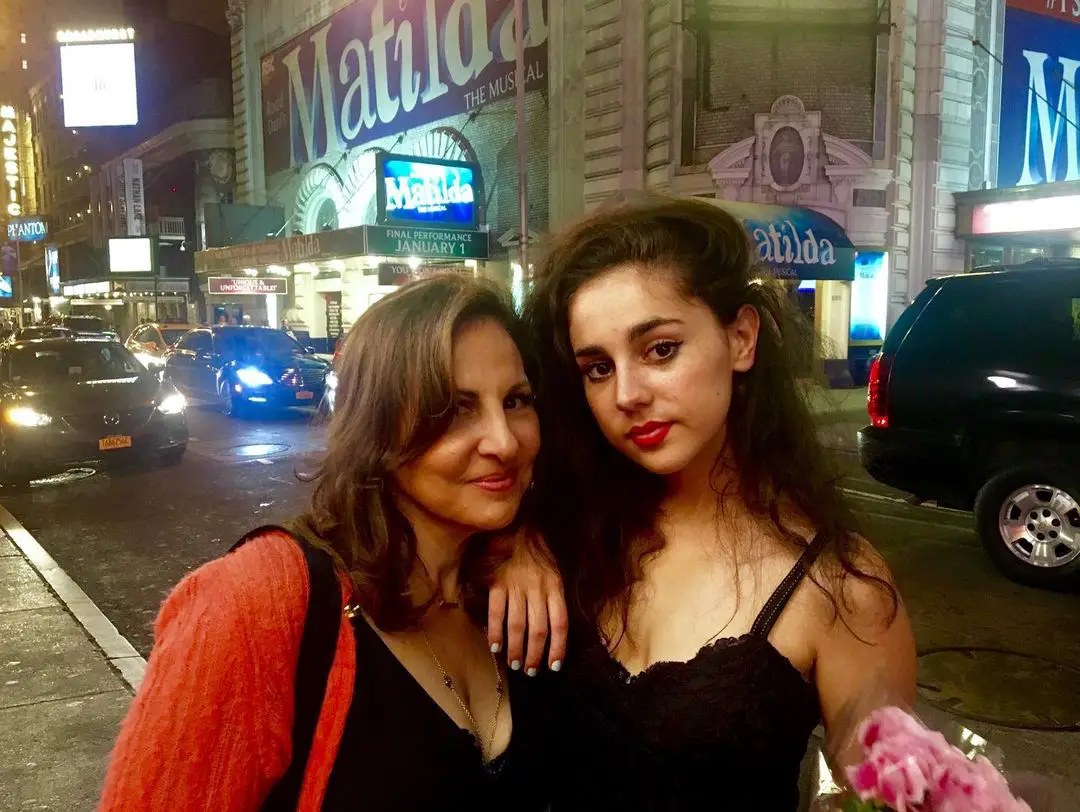 Kathy Najimy posing with her daughter (Source: Instagram)
Harnessing her performer quality from a young age, the 25-year old is a professional singer-songwriter who has actively been in the profession since 2017.
As Kathy's daughter is a talent emerging in the industry fairly recently, her debut album 'The Baby' released in 2020, marks the start of her journey towards greater accomplishments in the future.
All while Samia is in the process of forging her future, her proud parents cannot help but flaunt their support for their daughter's humble start through their socials.
With further guidance from her parents and her dedication to her craft, it won't be too long that the young talent will garner greater accomplishments through her musical journey.