Entertainment
Brendan O'Carroll's Life with His Children And Family
What's Life Like for "Mrs. Brown Boys" Star?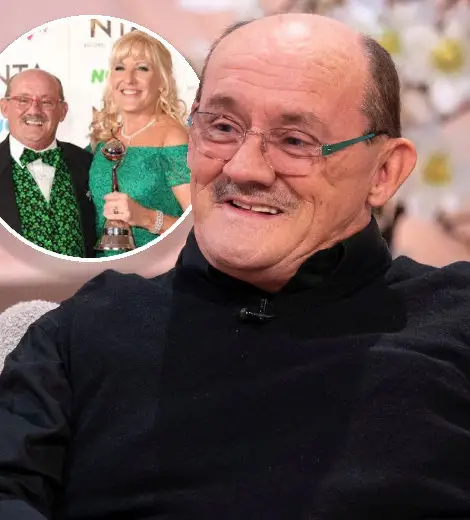 Famously known for his comedic performances, Brendan O'Carroll is remembered by everyone through his sitcom "Mrs. Brown Boys."
The Irish actor has spent decades in his career making people laugh hysterically through his performances. His intoxicating aura and skill set to bring smiles to people's faces might shadow the tragic experiences he has had when it comes to his children and family. 
Brendan O'Carroll's Children
O'Carroll has, over the years, captivated millions with his craft and ability to put together unstoppable laughs in people. However, the man who always cares to put a wide smile on people's faces has his fair share of stories that might be sorrowful for some. 
The lifetime achievement award holder for Irish Film and Television Academy had four children, so to say.
Sadly, one of his children did not get to make it.
Life was good for Brendan, a beautiful wife, Doreen Dowdall, whom he married in 1977, and three beautiful kids from their marriage. The two were parents to two sons, Danny and Eric, and a daughter Fiona. 
But the always smiling Brendan had a good amount of sorrow in his life. His son, who was born in 1979, Brendan Junior, passed away just three days after birth due to complications with Spinal Bifida. 
O'Carroll is a father to three living children now.
Further, Brendan and his family used to appear together on-screen on "Mrs. Brown's Boys."
His children Danny and Fiona frequently appeared on the show with their father. Besides, his daughter Fiona who was married to Martin Delany, a producer with whom she shared four kids, announced the news of their divorce recently in December of 2021. 
"There were no major fights, and nobody else was involved but it was a case of not being on the same page any longer,"
Fiona said while talking about her divorce from her husband of 15 years.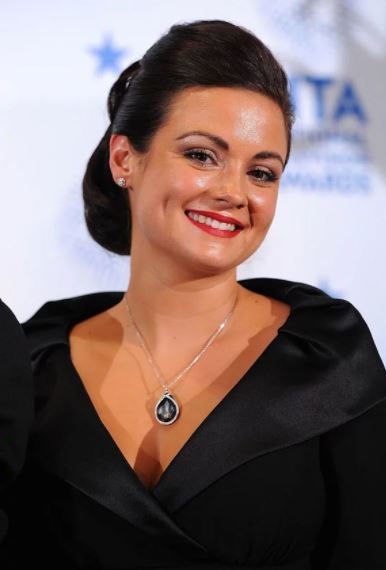 Brendan O'Carroll's Daughter, Fiona (Source - Express)
But this is not the first divorce in the O'Carroll family. Fiona's father, too, was divorced from her mother. Brendan and his then-wife, Doreen, separated after 22 years of marriage in 1999. 
More Coverage On Divorce: Divorced Actress, Delphine Chaneac Rumored to be Getting Married to Her Super Hot Partner Eric Morais
Giving himself some years off on finding love again, he gave marriage another shot when he married Jennifer Gibney in 2005, and to say the least; his life is as good as gold. 
Brendan O'Carroll's Family
As they say, 'Every cloud has a silver lining,' Brendan's life too bore the fruit of a successful married life as he seems to be happily married to his wife of 16 years. 
Although the two do not share any children together, life has rewarded them with immense success, fortune, and happiness.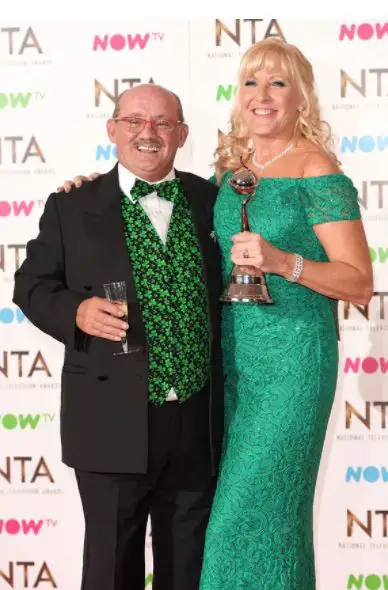 Brendan O'Carroll With His Wife (Source - Express)
And obviously, the two always have Brendan's three children to lean on. 
As we covered Fiona's life (which, in fact, is amazing, and she has been doing well), let's not miss the rest of his family. 
His son Danny, a well-known personality, lives quite a fulfilling life along with his wife and kids.
He and his wife Amanda both have starred in the series "Mrs. Brown's Boys" and share a blissful marriage with two children. 
The two met in a bar in Letterkenny back in 2006 and instantly hit off with each other, ultimately moving together.
He eventually asked his father to get married to the love of his life when he was 23, and Brendan missed no time giving his child a green signal, and the two got married. 
What started as a romance later on bloomed to be a promise of a lifetime. We are so happy for the couple! 
Family Life Of Another Comedian: Russia-Born Model/Comedian, Eugenia Kuzmina, Married to American Husband Bill Block, Intends to Unite the Two Countries?
Now, Danny is the father to two boys, Jamie and Blake, both of whom have appeared in the comedy series. 
Similarly, Brendan's other son also has appeared in several episodes of "Mr. Brown's Boys: The Original Series."
It seems like Brendan really does love to keep his family close to him, and rightfully so, the 66-year-old Irish actor did not miss having them around in the professional space as well. 
As of recent Brendan's plan of celebrating Christmas this year halted as he came in contact with someone who was covid positive.
We wish Brendan good health and good well-being in these testing times.