Celebs
Bryan Stevenson Reveals Why He's Stayed Single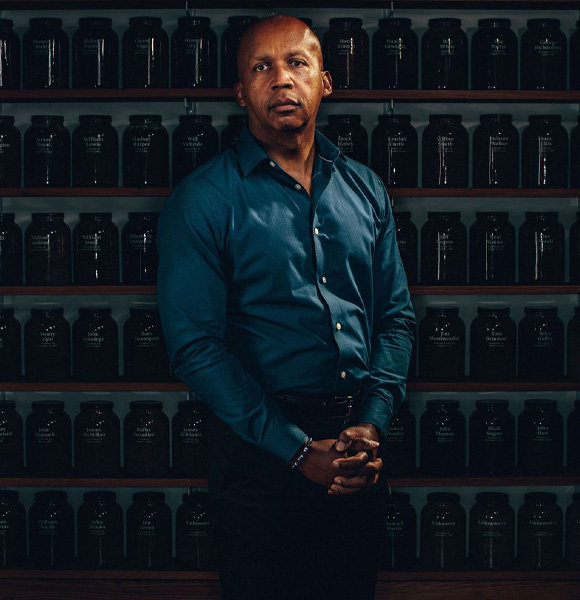 Bryan Stevenson is a lawyer and activist. His story became popular after being portrayed in the drama film 'Just Mercy.'
Viewers met with the professional side of Bryan via the movie, but later, questions about his personal life started to emerge.
In addition, there's a heightened curiosity among viewers about his wife or partner. So, is Bryan Stevenson married?
Does Bryan Stevenson Have a Wife?
The reality is that Bryans is not married yet. He does not have a wife and claims that he can't have a wife given his line of work.
He is one of the busiest lawyers in the nation. Apart from his job as a lawyer, he is also a social rights activist and a professor.
Clearly, he has a lot on his plate and just does not have enough time or space to squeeze a wife into the picture.
You might like: Ron Stallworth and His Wife- An Old Love Story that Rekindled
It's not that he has been avoiding settling down. The nature of his work makes it difficult to break down time for other things in his life.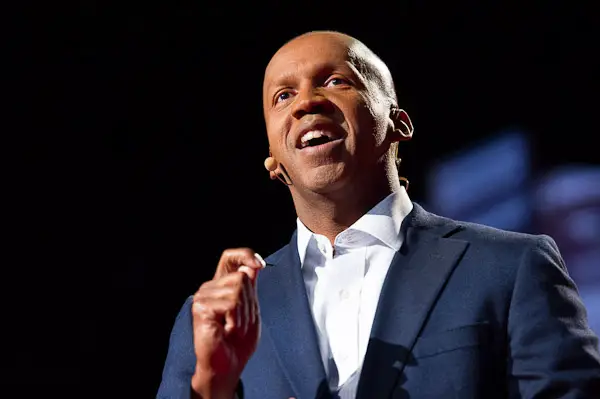 Bryan Stevenson in 2012 (Source: Blackpast)
He opened up about his stance on settling down with a wife with People and said, "It's difficult to do what I'm doing and be married and have kids." 
Reflecting on dialogue from the movie 'Just Mercy,' we can say that "he's married to his work," even in reality.
Marriage and children are huge steps in life, so it's a good thing that Bryan is waiting for when the time is right instead of rushing things up and ending in an unhappy marriage. 
Nonetheless, he doesn't have a lot to complain about. Instead, he's fighting for what he believes in and following his passion with his job. 
The fire for justice was ignited early in his life. Stevenson was born in Milton, Delaware, to his parents, Alice Gertrude and  Howard Carlton Stevenson, Jr.
Read more on: Michael Beckwith And His Wife Separated? What's the Truth?
His father was a laboratory technician at General Foods, and his mother was an equal opportunity officer at Dover Air Force Base, so his parent's professions were not the source of influence for him.
Instead, he faced the judiciary system eye to eye when an unfortunate mishap occurred in his family.
His grandfather, Clarence L. Golden, left the world due to a crime. He was stabbed to death during a robbery in his Philadelphia home.
From thereon, he got familiar with the legal system. Moreover, he faced segregation when he was a child and attended a segregated school in the first grade. 
The situations around him compelled him to think more critically about society. He decided to pursue law as a career and got his education from Harvard Law School. 
His contribution to the legal system is notable. He founded the 'Equal Justice Initiative' and has fought for many other important social issues. 
His memoir 'Just Mercy: A Story of Justice and Redemption,' was listed as one of Time magazine's "10 Best Books of Nonfiction" in 2014.
There's more wrapup in Bryan's remarkable career. Regarding his personal life, he has chosen to stay quiet and hasn't revealed any names of potential partners either. 
But we'll be sure to keep you updated whenever he does.