Celebs
Michael Beckwith And His Wife Separated? What's the Truth?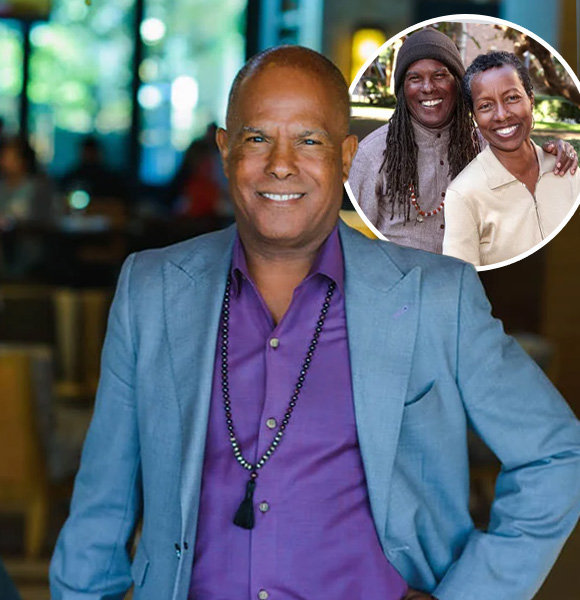 New Thought minister Michael Beckwith guides people under a set of beliefs that teaches positive thinking, the law of attraction, healing, etc. 
Michael has been associated with famous spiritual leaders such as the Dalai Lama, Arun Gandhi, and Dr. A.T. Ariyaratne. 
Not only the responsibility of ushering people toward the path of peace and satisfaction, but Beckwith has also fulfilled his life as a married man.
But is he still together with his wife? Let's find out.
Michael Beckwith and His Wife Still Together?
The answer is no; Michael and his former wife, Rickie Byars, separated long ago. But their togetherness has been one great journey.
Fondly talking about his former wife, a singer, Michael once mentioned he fell in love with her voice before seeing her.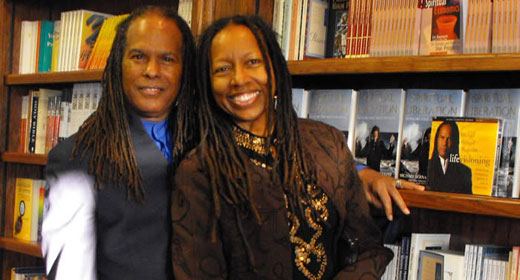 Michael Beckwith & Former Wife Rickie Byars (Source: Awaken)
Michael revealed how their friend laughed at his face when Michael asked if the singer would lend her voice to his church. On that note, he stated,
I asked her name because I wanted her to sing for the church…The friend started laughing and said, "You don't know her, man! She is cynical, she'll never sing in your church! You are hearing incorrectly!"
Eventually, Beckwith persuaded Rickie, who later turned into a New Thought minister, singing for his church.
Although Rickie had her reservations about singing in a church, she felt welcomed and decided to associate with the church regularly. 
Learn more about- More On : Robert Trujillo's Love Story & His Electrifying Net Worth
This instant chemistry eventually led to the marriage and starting of a new family. The pair organized the church together, fulfilling their duties as transcendent healers. 
Unfortunately, the relationship ended in 2017. 
According to some sources, Michael's spouse filed a divorce lawsuit against the religious minister in 2017. 
Neither of the two has ever revealed the cause of the dissolution of their marriage. 
Michael and Rickie together have four children and six grandchildren. However, there have been no mentions of his new wife since his divorce.
Despite the happenings in his personal life, the pastor seems to be thriving in his professional life. 
Get to know - Debunking Axl Rose's Controversies- Does He Have Children?
More about Michael Beckwith
Born in 1956, Michael was not always into spirituality. 
Before being a spiritual healer, Beckwith was into drug dealing, his marijuana business spreading to multiple states. 
Michael turned his life towards religion after his brief stint in prison and progressively got into the path of metaphysical devotion. 
The incarceration experience pushed him towards creating a spiritual purpose for himself, enrolling in a religious school. Soon after, he applied to a spiritual community as a senior minister.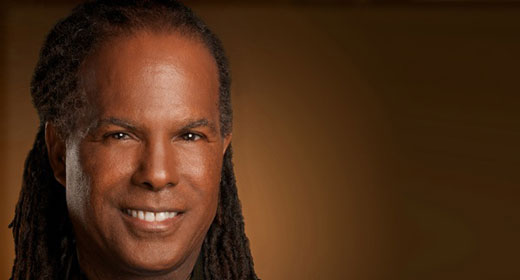 Michael (source: Awaken)
However, Beckwith felt insecure about the willingness of the community to accept an African American leader, which led him to establish his church, the Agape International Spiritual Center.
Based in Los Angeles in 1986, the church provides aid to the needy, homeless, the incarcerated, and youth at risk. 
Beckwith's prolific career includes authoring eight books and co-writing almost 120 songs along with his former wife. 
He also regularly appears on the 'The Oprah Winfrey Show.'  Recently, he was also featured on 'The Ellen Show'.
Beckwith has also produced movies. And recently, his church coalesced with another organization to conduct a workshop to provide spiritual guidance to people. 
Michael is also co-chair of the Season for Nonviolence along with Arun Gandhi, an annual event that commemorates the lives and philosophies of Mohandas Gandhi and Martin Luther King Jr.