Music
93 Year Old Burt Bacharach, Alive And Well - Any Plans For Retirement?
Burt Bacharach has lived for nine decades now; for some, that is equal to an eternity to live life, but for Bacharach, it looks like he is still strong to go 90 more.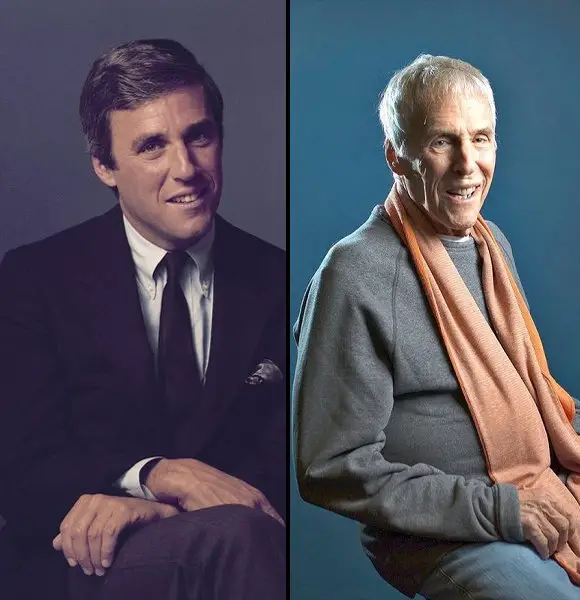 Burt Bacharach has lived for nine decades now; for some, that is equal to an eternity to live life, but for Bacharach, it looks like he is still strong to go 90 more. 
As of today, at age 93, Bacharach is doing as amazing as he used to during the peak of his career.
Well, don't get us wrong, a six times Grammy winner, three-time Oscar winner, and Emmy nominated personality, the last thing Bacharach needs is our intel on his ever-so-successful career.  
We just meant to clear out how he has proved that his talent and contribution are undying even after multiple decades in his career. 
Is Burt Bacharach Still Alive?
Yes, Burt is alive and well today, and so is his career. Born on May 12, 1928, little would have Burt known that he would grow up to be such a massive figure in the American music industry. 
His songs have been recorded by more than 1000 different artists. Even today, his songs still top the charts. 
He has composed an uncountable number of songs during the '50s to '80s, and that is probably why he is known as one of the most important composers of the 20th century. 
Songs like "This Guy's In Love with You," "That's What Friends Are For," and "Raindrops Keep Fallin' on My Head" are just some of his songs that he co-wrote which went onto chart Billboard Hot 100. 
Although Bacharach has experienced significant falls and issues in his marriages and personal life, there is no denying that he has given the music industry such contributions which can never be turned a blind eye to. 
Even after being present and active in the industry for over seven decades, the Oscar winner still looks like he is not ready to catch a break.
"You're on the circuit, you take a month off, and you lose the whole edge. You have to stay in touch and keep trying to grow."
Says the 93-year-old on how it would get harder to re-enter if he stayed away from his craft. The music legend has his own meaning to music, one which he explains as, 
"Music is salvation, particularly at this time in my life, it keeps me grounded. It keeps my mind off of  things I don't want to think about."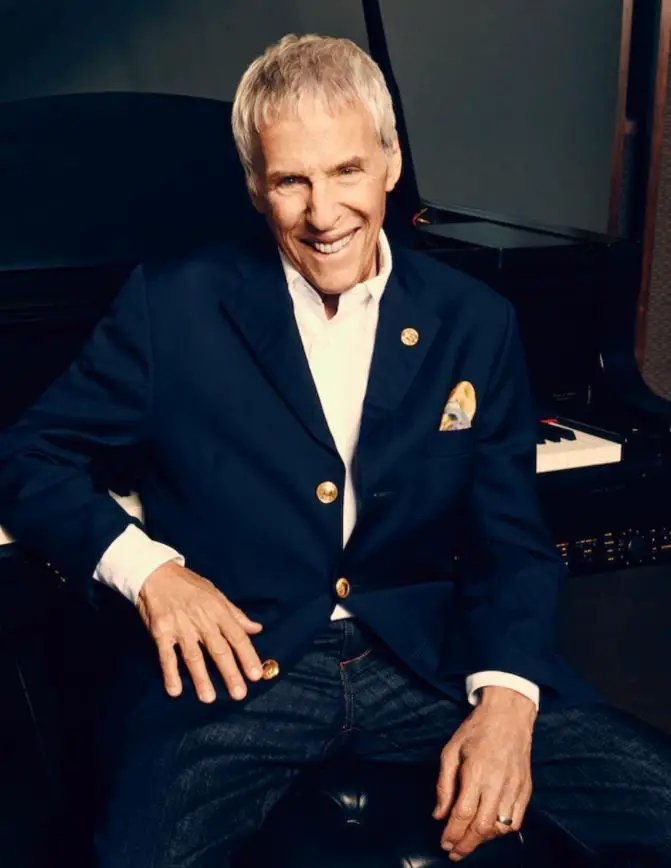 Burt Bacharach Today As Posted By Forbes Magazine (Source- Forbes)
Indeed, we are wary of how his third wife, Carole Bayer Sager, explained their marriage as no "romantic dinners" or "passionate love"; it was rather all about the music from the composer's side. 
So, it, in fact, makes sense!
However, after working on something for decades and decades, one does have thoughts of taking a break; after all, giving such historic pieces of moments to an industry, one does deserve a bit of rest. 
Burt, too once thought of retiring when he entered his 90's, but the thought quickly left his mind, and he was back on his writing. 
PageSix also reports that he was no plan on retiring as of today and that he did not think about it much and was just "grateful" to be still walking on earth. 
Another Oscar-Winning Artist: Five times, Leonardo DiCaprio Almost Won Oscar! Explorer Rebuttals in 2016, Oscar Winning Movie
And so are we; for someone that has given so much to the industry, we would want to cherish Burt's active career forever. 
As everyone gets older, news of their well-being starts circulating in the media, especially when someone has been on the earth for as long as Burt. Accordingly, his fans always have ongoing questions regarding his health and if he has any kind of illness. 
Does Burt Bacharach Have Any Illness?
Born in 1928, one would be shocked to know that Burt has not had any problems with his health, and there has been no reported illness in his life. 
Honestly, we are just thankful for the reality that Bacharach is well and healthy. However, there was a time when he felt ill and thought that he would get cancer if he lied. 
As per him, his third marriage made him feel sick and "nauseated," and under his therapist's advice (who advised him not to lie to his wife to avoid getting sick), he spoke his heart to his then-wife. 
He was married to his third wife, Carole Bayer Sager, who explained how one night her then-husband said stuff that she had never seen coming. She revealed, 
"He put his hand lightly on mine. 'It's not easy for me to say this but sometimes, when you touch me... Now please don't take this the wrong way, but I... I just can't stand it. It makes me feel sick, uh, almost nauseated.'
Then and there was when the pair decided to separate. 
Bacharach has his fair share of failures in his marriage, marriages to be precise, as he had to experience failed marriages three times before finally getting married to his fourth wife, with whom things seem to be going perfect. 
Coming to 93 years of age today and over 70 years in his career, Bacharach does not look like he is up for a break anytime soon.
So, it's only a matter of time before he creates another history and lands yet another prestigious award to his name.