Music
Cam'ron Opens Up About His Late Girlfriend and His Baby Mama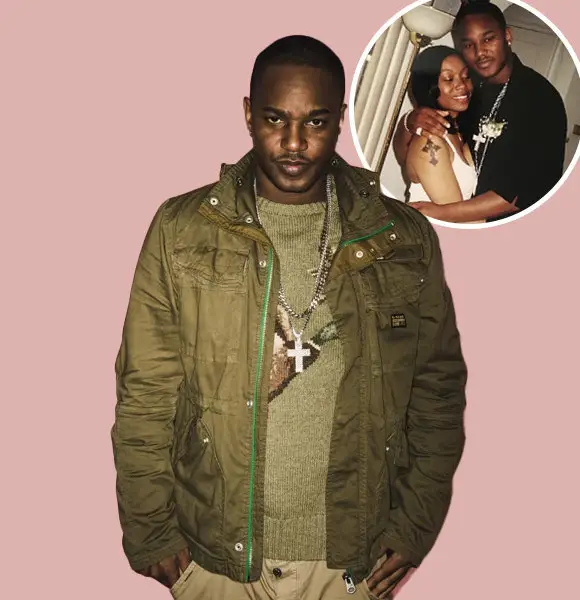 With more than 20 years of successful music career Cam'ron is one of the well-known American rappers.
From 90s hits to 2000's certifications, the star's fandom is also interested in the singer's dating life with a possible wife or girlfriend.
Getting into the romantic life first,
Does Cam'ron Have a Girlfriend?
Supposedly single now, the star was previously in two serious relationships, firstly with his alleged baby mama and former girlfriend, Tawasa Harris.
The details about the duo's relationship are kept away from the media.
Whereas on November 29th, 2019, the star's former girlfriend, Tawasa Harris, sadly passed away.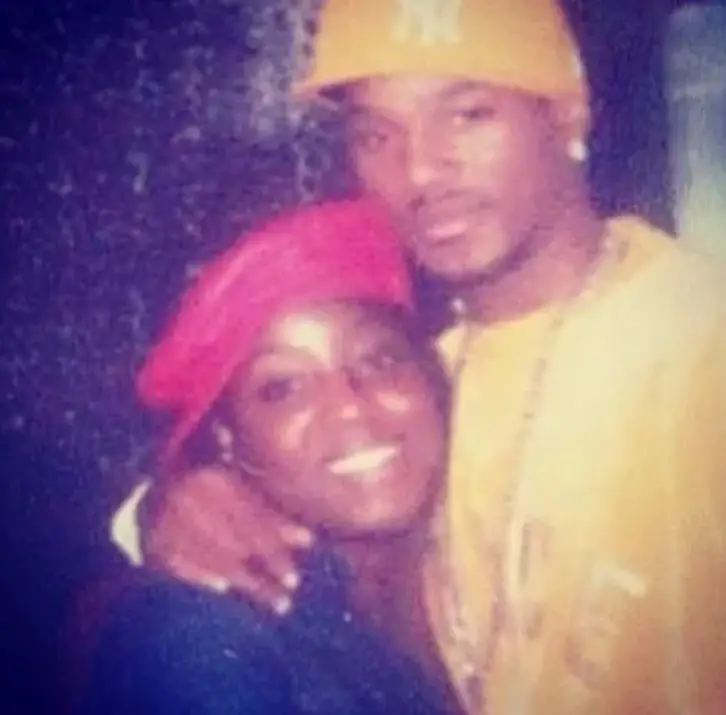 Cam'ron with His late Girlfriend Tawasa Harris (source: Instagram)
Sharing his condolences through his Instagram, Cam'ron captioned,
"First off, I want to thank my family, friends and fans for their condolences, I really appreciate it. This is not my sons mother (my sons mother is fine) this is someone I went out with years ago, and we got back together a year and a half ago. And I had the best time of my life during that period.
She was the person I spent 3-4nights a week with, the person I spoke to on the phone with 7-8times a day, the person I fell asleep on the phone with, the person I spent all summer with, the person that I was planning thanksgiving, Christmas, New Years and our birthdays with, the person who put me on to hi-end fashion, my biggest supporter, the person that wouldn't let u talk about me while she was around, I could go on and on..but..this was really the love of my life!!
I had so many close people die, I thought I was numb to death, but this past week has taught me im not. I chose to keep this relationship private because of the same way the media is acting now. Speculating, reporting with out facts etc. but Tee I'm truly going to miss you.
You are my best friend.. and the the true definition of HOMIE, LOVER, FRIEND. My condolences go to her entire family. Especially her 3 kids, Mom, brother, and Logan. She loved all of you guys unconditionally. Time for me to get out and get back to it. I know that's what she would want.. #BestFriends"
With his Instagram post, he cleared up all the baby mama rumors and stated Harris was not his son's mother.
Who Is Cam'ron Baby Mama?
Talking about family, Cam'ron has an amazing relationship with his baby mama, whose identity is yet to be public.
The former couple and parents of one met in middle school when the singer was in 7th grade, and his former girlfriend and baby mama was in 8th. Moreover, his former girlfriend was his middle school crush.
Explore: Is Lord Jamar Really Homophobic?: Rapper's Amazing Net Worth, Resides With Wife and Son
Sharing the emotion, the singer stated,
"She was cute, had swag, and fly jewelry. I found out her name was Toy and she was a grade ahead of me. And she was tuff. I mean could beat up boys, take it to the guns etc. I was like… what kind of 8th grader is this?!"
He then went into detail about their relationship and explained how the star's career approach was in the way of their journey; he claimed,
"We ended up breaking up when I turned about 26 (I think) because of my cheating, lying and trying to peruse a music career that she wanted nothing to do with. She wanted me to go to school and we live a family life. But she understood my vision but she wasn't going to be a part of it."
Fast forward to years later, father to son Cameron Ezike Giles Jr., who is currently at the age of 21, wanted to get his son a car at his graduation.
Sharing the sentiment he shared,
"I didn't have a father in my life so I could never tell my son no to anything. But because of her our son had 5 full academic scholarship offers. and she hates social media. she's doesn't have a page etc. So I asked my son.. what kind of car u want for graduating? He said "dad I don't want a car yet. After I get my associates degree then I'll rock."
After declining the offer, Ezike said,
"But we should get mom a new car. She likes that new Range Rover velar." I said "WORD!!"
After the conversation, the star singer got his baby mama and former girlfriend a Range Rover and many new Gucci gear.
Talk about amazing co-parents with all the past sorrows aside.
Read About:Australian Rapper Allday Announced National Tour: Tickets Pre-Sale Starts From Monday
The star was also linked with his former girlfriend, Juju Casteneda.
Moving on to the star's professional life, along with a net worth of $6 Million according to Celebrity Net Worth, Cam'ron has many streams of income, including Spotify, which is constantly raising his massive net worth.
Stay with us for more updates regarding the star's personal and professional life.