Entertainment
Carlo Marks's Swoon-Worthy Instagram Posts of His Partner Has His Followers Hooked
Witnessing adorable couple moments of Carlo Marks with his partner on his social handle has his followers convinced she is his wife.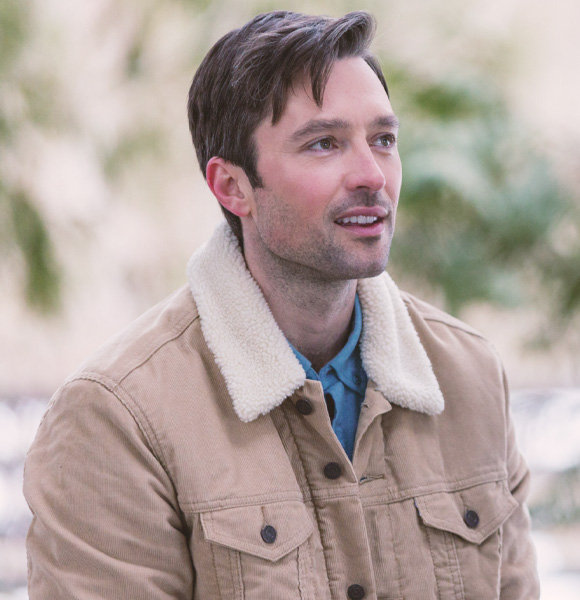 Flaunting numerous pictures of his 'rainbow' beau on his social, Carlo Marks screams his love for her through his social media. In one of the posts dedicated to his partner, he wrote a few words on her birthday that read,
She's a rainbow… to the hottest, strongest, funniest, honestest, most intelligentest human being I've ever met, happy birthday!
Carlo Marks displaying his affection for his partner (Source: Instagram)
With their swoon-worthy moments flashing all over each other's Instagram, Carlo and his partner have made their followers wonder if the pair are actually a married couple.
Is Carlo Marks Married?
Judging Carlo and his beau's chemistry on their social handle, anyone could confuse them to be husband and wife. But the wedding bells are yet to ring for the couple.
The pair have been transparent about their love life since day one, and their social media presence says all about it.
Deep diving into the 'gram feed of Carlo's partner, Shivani Ruparelia, a post from October 1, 2020, suggests they have been dating since 2016.
Celebrating their fourth anniversary, Carlo's girlfriend shared a cute picture with the actor carrying her by his arms. She paired the picture with a lovely caption that read,
Hats off to 4 years with @carlohmarks!! Even with the wildest year yet, you wrote to me the other day, "we are two turtles in one shell, with the world resting lightly on our back." I love you Carlo + you know all the rest.
Carlo responded to her anniversary post with a heart emoji while she further replied to the comment with emojis sending kisses.
That tiny gesture of their love spoke volumes on how happy the couple is to be by each other's side, embracing their togetherness to their best.
While 2021 marks the fifth year of their relationship, their bond is only getting stronger with each passing year.
Get to know - Is Amber Lancaster's Divorce Rumor True?
Besides their undeniable chemistry, their social media posts also suggest their love for traveling together and creating unforgettable memories everywhere they go.
Out of their uncountable adventures traveling different parts of the world, the most recent one, according to Carlo's 'gram feed, happens to be their trip to Bali.
Sharing their treasurable moment from the trip, Carlo took to his social media to flex his fun time with his beau. The picture where the two were running by the shore encapsulated their quality time spent on Bali.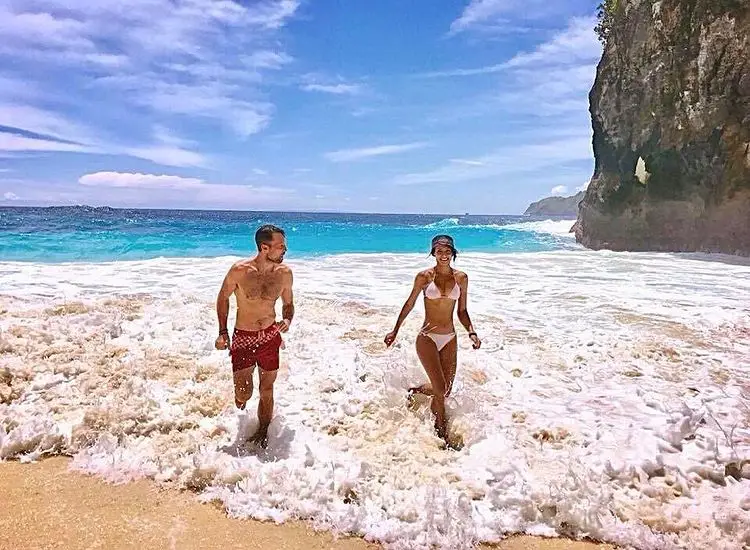 Carlo Marks and his partner enjoying the Bali trip (Source: Instagram)
As their love continues to flourish, the actor's fans are seemingly waiting for the moment when the two will tie the knot.
Well, it's all for the lovely pair to decide for themselves, but as open as they are about their love life with their followers, they will surely update when their relationship takes the next step. 
More on - Who Is Jordan Belfort's Current Wife?
Get to Know Carlo's Partner
Carlo probably does not need an introduction as he is one of the sought-after drama series actors frequently appearing on screens with his outstanding portrayal.
However, his girlfriend, Shivani Ruparelia, does not have any association with the entertainment industry.
Rather, she has been working as a New York-based occupational therapist for a long time. Gaining her master's education on occupational therapy from Temple University- Lewis Katz School of Medicine, she began her professional journey in 2011 as an occupational therapist at Montefiore Medical Centre.
Expanding her career, her latter association includes companies such as The Mount Sinai Hospital, St. Luke Hospital, Mitchell Martin Inc., and NYU Langone Medical Center.
After gaining a substantial amount of expertise in the field of her work, she is now the owner and designer of Howl+Honey and a self-employed occupational therapist.
While both Carlo and his girlfriend are progressing in their respective careers, their smooth-going relationship adds extra sweetness to their life.