'Beyond happy with my beautiful wife,' Jordan Belfort Mentioned While Talking About His marriage with His Current Wife Through His Recent Instagram Post.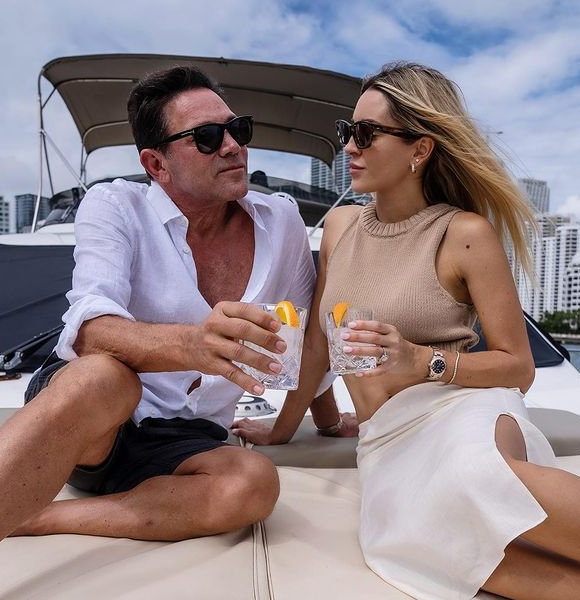 American entrepreneur Jordan Belfort says he is 'beyond happy with his beautiful wife.'
Since he married his girlfriend in 2021, his happiness is beyond measure, and his Instagram feed tells all about it.
Jordan, often recognized as the 'wolf of wall street,' took to his Instagram to reveal the big news on October 24, 2021.
Who Is Jordan Belfort's Wife?
As Page Six reported, Jordan's tied the knot with his a-year-long girlfriend, Cristina Invernizzi, in a private setting in February this year.
Not letting out many details about their wedding, the power couple, who even refer to themselves as 'werewolves of Miami,' quietly shared the vows in a small event in Las Vegas attained by their close friends and family.
Before taking it to his social media, Jordan publicly announced his marriage with his current wife in a charity event held at Le Rouge in Miami, surprising the audience. 
Jordan's wife Christina is a professional actress and model. Although most of her details are not known, she is reportedly from Argentina and is seemingly in her 30s.
Besides being recognized as a model and actress, she came to major attention since her relationship with Jordan in 2019.
However, Christina took to her Instagram, revealing her relationship to thousands of her 'gram followers, for the first time in October 2020. Posting a couple of pictures with her beau, she wrote,
You appeared in my life and you filled me with joy. Thank you for your love! For being so sweet and showing me day by day how much you love me, for your patience, and for being so wonderful.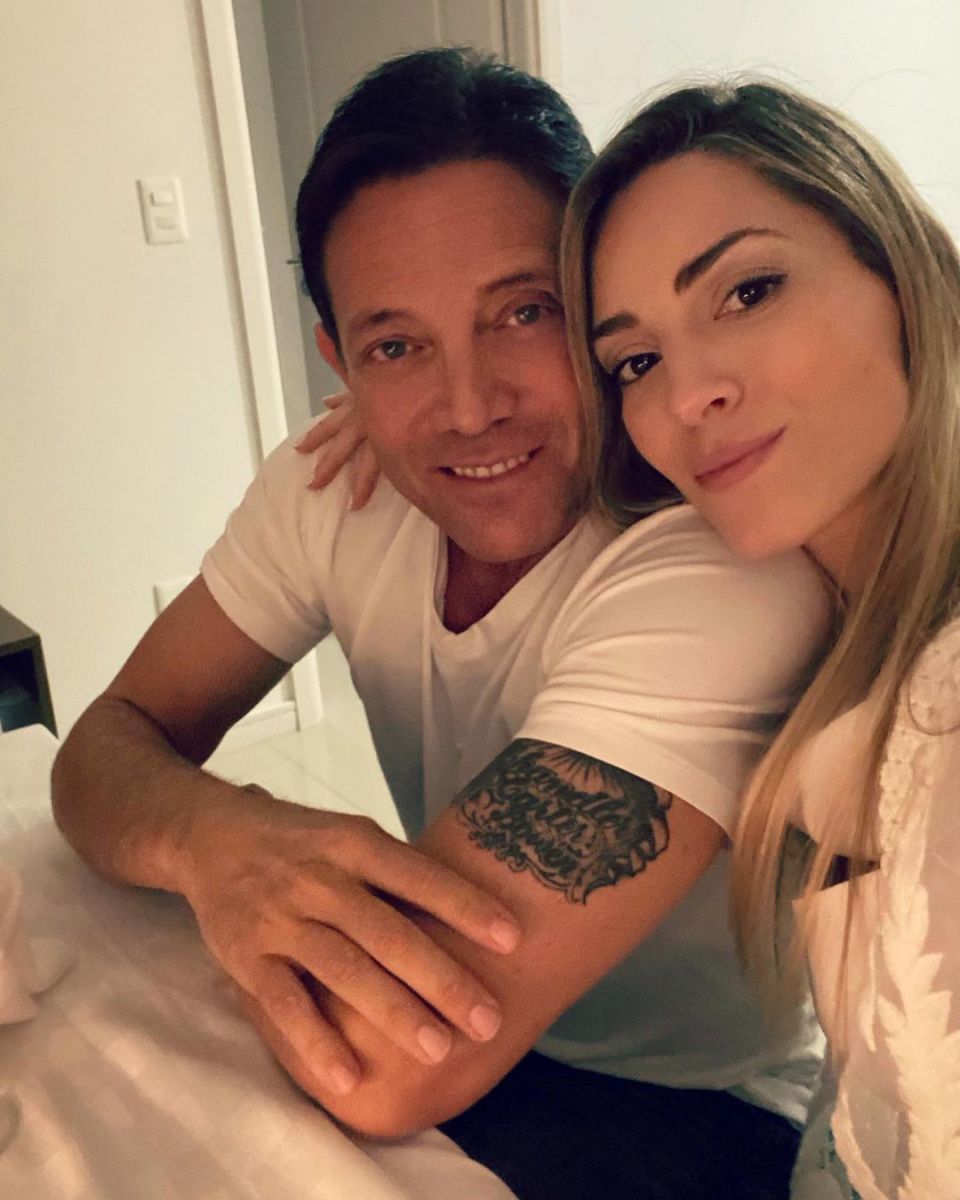 Jordan Belfort and his wife, Christina (Source: Instagram)
Ever since the pair have been reciprocating love for one another through back and forth social media posts. On that note, in one of Jordan's Instagram posts of March 2021, he wished his beautiful wife on the occasion of women's day writing,
You inspire me to be the best version of myself every day.
Indeed, their 'gram posts are enough to suggest they are relishing their relationship. But Jordan did not have it that easy. It took him two failed marriages to find his current wife, who, as he says, brings out the best in him.
Inside the love life of - Sergio Carrallo's Father Offers Him A Hefty Sum To Leave His Wife
Jordan Was Previously Married?
Jordan's first marriage dates back to 1985. He had been together with his first wife, Denis Lombardo, since high school.
But the childhood sweethearts' marriage ended with divorce in 1991 due to his extramarital affair and shared no kids from their years of relationship.
Later, the business tycoon tied the knot with model Nadine Caridi with whom he shares two children, Carter and Chandler. Recently, on November 13, 2021, Jordan took to Instagram to share a proud father moment of seeing her daughter get married.
However, his second marriage could not last forever as the pair split in 1998 due to Jordan's drug addiction.
After their separation, Nadine took responsibility for the children as Jordan was not in the state to do so because of the addiction issue, and she later moved on into another relationship.
Regardless of their rough separation, Jordan now shares a close bond with his children and timely take his father moments on his Instagram.
Despite two failed marriages, love found its way again, and the entrepreneur is more than happy to have found his current wife.