Celebs
Cassandra Marino - Oldest Daughter of Caitlyn Jenner, More on Her Siblings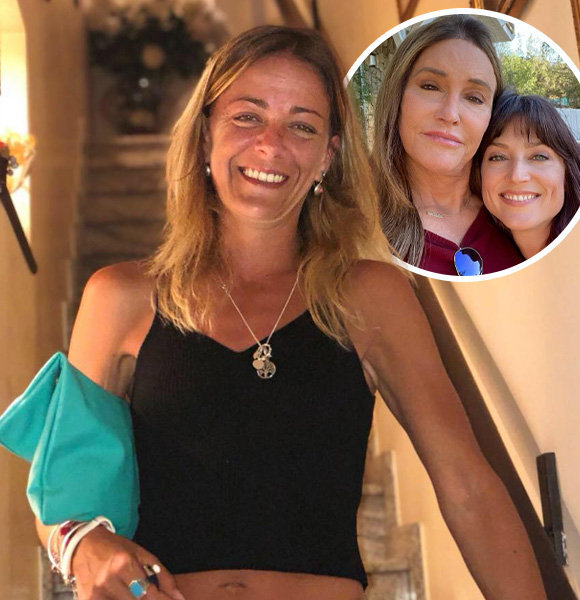 Cassandra Marino is the daughter of one of the greatest Olympians in the history of America, Caitlyn Jenner. 
Caitlyn Jenner, already famous for her decathlon gold medal win, gained more popularity through the series 'Keeping up with the Kardashians.' 
Marino is the oldest daughter of the Olympic gold medalist. So what is she doing now? let's talk about her siblings and her family
Cassandra Marino's Siblings and Family
On June 10, 1980, Cassandra Marino was born to Caitlyn Jenner and Caitlyn's then-wife, Chrystie Scott. 
Although her father (Caitlyn Jenner) was open with her life in public and shared much of it in the reality show when she was married to Kris Jenner, Her daughter has remained out of the spotlight. 
Marino has one sibling and a lot of step-siblings, as Caitlyn Jenner was married three times before she underwent a transition. 
Caitlyn Jenner, formerly known as Bruce Jenner, has once expressed on the show that she would be fine in being called his daughters, Kylie Jenner and Kendall Jenner's dad.
So, we feel it is fine to address Caitlyn as Cassandra's father. 
Note: We do not mean to disrespect anyone or especially Caitlyn, and her feelings. We are going by what we think Caitlyn is comfortable with; being called her children's father or dad. 
So, Caitlyn welcomed six children from her three marriages. However, Cassandra has only one sibling. 
Caitlyn and her previous wife, Chrystie, had another child named Burt Jenner. Burt Jenner was also seen in the reality TV series couple of times. 
Also Read: All on George Murdoch's Happy Family and Hefty Net Worth
Cassandra grew up along with her brother Burt Jenner. She has seven siblings from her father's other relationships, all of whom have been known faces to the media. 
Brody Jenner and Brandon Jenner were born to Caitlyn Jenner and Linda Thompson. Linda was Caitlyn's second wife.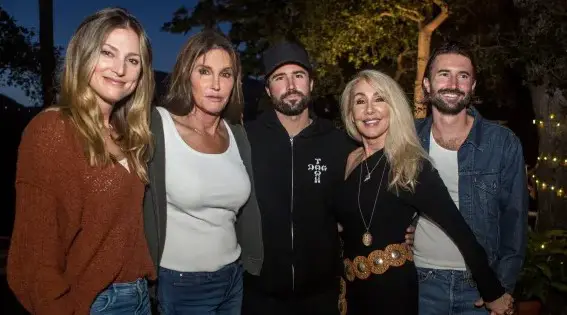 Cassandra Marino (Left), with Caitlyn Jenner, Brody Jenner, Lisa Thompson, and Brandon Jenner (Source The Sun)
Similarly, beauty mogul and reality star Kylie Jenner and supermodel Kendall Jenner are also Cassandra's half-siblings born from Caitlyn's marriage to Kris Jenner. 
All of Cassandra's siblings have appeared in the media, but Cassandra has made herself distant from all the fame. 
While it might be Cassandra's choice not to be present for all the media attention, there is another reason as well.
Cassandra's and her father's relationship hasn't always been good. While Caitlyn has at times discussed her relationship with her family to be rocky on the show, there wasn't mention of Cassandra. 
So, many are still unknown about their relationship. Caitlyn wasn't present during her birth; on top of it, she was in the process of getting a divorce from her mother. 
During an interview with People back in 2016, she shared her relationship with her father. In addition, she discussed how her relationship with "Caitlyn is much better than with Bruce."
She also shared that there still was much work to be done between the two. The father-daughter duo did not talk to each other for years, but the burnt bridges were finally being fixed, and they used to talk to each other every couple of weeks. 
"She is trying harder and there is a softness to Caitlyn that is new to me," she added. 
Well, we hope everything in the family has been resolved, and the two have progressed in their relationship over the years. 
Although not much is known about Cassandra's relationship with her siblings or, let's say, half-siblings, they still seem to be on good terms with each other. 
Despite having famous siblings, Cassandra has maintained a low-key life for herself.
Cassandra is married to her husband, Michael Marino, and the two share three children together, Isabella, Francesca, and Luke.