Celebs
Reason Behind Chad Kroeger and Avril Lavigne's Split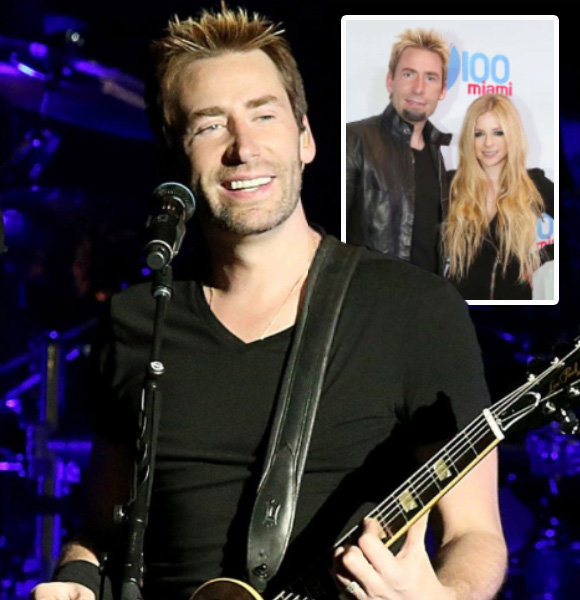 After a year of marriage, the former iconic rock couple Chad Kroger and Avril Lavigne began facing turmoil in their relationship.
The relationship that started with undying love eventually saw its 'Happy Ending,' and a source claimed the reason might have been Chad's choice of not having a baby. 
Chad Kroeger & Avril Lavigne Separated Over Baby?
The news of their trembling marriage broke out when Radar Online exclusively reported an inside peek on their collapsing relationship. 
When Nickleback singer Chad and the Complicated singer Avril shared professional space to produce Avril's fifth studio album, they had the chance to work together closely. As one thing led to another, their professional companionship soon turned blossomed into a romantic relationship. 
The music artists got engaged in August 2012, after Chad's surprise proposal to Avril with a 14-carat diamond ring. Taking their relationship a notch further, they shared their 'i dos' on July 1, 2013. 
But the smooth sailing love life did not last for long. As the source reported, they began facing tension in their marriage a year later and were frequently 'fighting' while Avril had already announced to her close ones that she was 'over it.' 
Also, per the report, their constant argument happened to be over many things, which was also related to their difference in opinion on having a baby. 
While Avril wanted a baby, Chad showed quite the opposite interest because of his demanding career. Moreover, the source also revealed there was infidelity involved on Chad's part that also caused the distance between the married couple. 
As their fight reached the point where there was no hiding about it anymore, they called for legal separation and officially parted in 2015. 
However, talking to People, pop-rock icon Avril commented that she and Chad were still 'super close' despite the separation.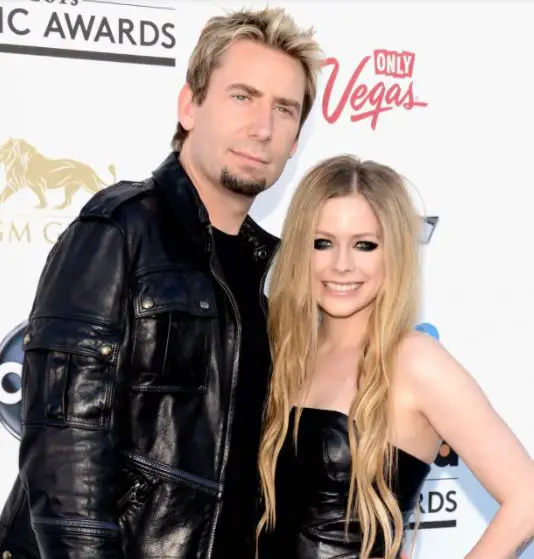 Chad Kroeger and Avril Lavigne (Source: People)
As the pop-rock star was amid a health crisis when she met Chad, she could not stop being grateful for all that Chad had done for her throughout the years and for assisting her 'get back up on her feet.' 
Although the separation came right after two years of marriage, Avril confirmed no hard feelings between the two. 
While the marriage was the first one for Chad, for Avril, it was the second after her previous marriage with Sum 41 vocalist Deryck Whibley ended. 
Get to know - Robbie Jones' s Happy Family of Four
Does Chad Have a Girlfriend?
Although Chad remained unmarried after his heartbreaking split with Avril over having a baby, he has had quite a history of bumpy past relationships. 
Back in 2012, when Chad was romantically involved with his then-girlfriend Kristen Dewitt, Kristen revealed aTwitter post that her then-beau was cheating on her with Avril.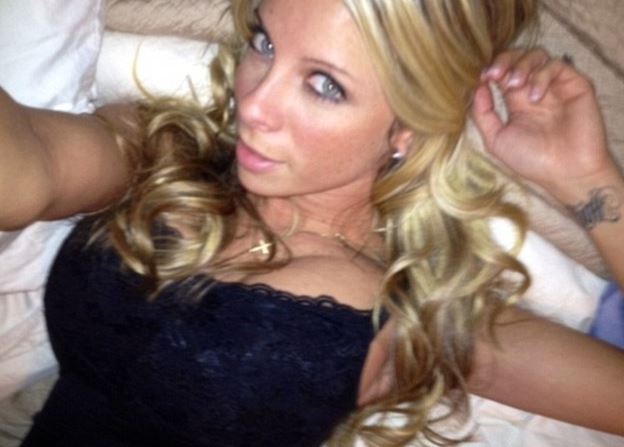 Chad Kroeger's former girlfriend, Kristen (Source: Dailymail)
In the revealing Twitter post, Chad's former girlfriend shed light on their relationship disaster, writing, 'the moment u find out ur ex of four months engaged the girl he was cheating on you with.'
Further tracing back his relationship history, Chad faced a relationship crisis with his former common-law wife, Marianne Goriuk, whom he separated in 2009. 
He even made headlines in 2011, when the amount of spousal support Chad had been paying Marianne rose to 25 thousand dollars monthly.
Not having been so lucky with a long-term relationship, as of now, he is not known to have had a girlfriend. However, besides the relationship, his luck definitely lies in the professional front that has garnered him a massive net worth.
What Is Chad Kroeger's Net Worth? 
Chad, who has been rocking his audiences since 1995 as a Nickleback rockstar, is now amongst the wealthiest musicians in the industry, bagging multi-million dollar valued net worth. 
To be precise, per the report of CelerityNetWorth, the singer is reported to have amassed a staggering net worth of 80 million dollars. 
Music being the primary source of his earnings, his assets included a California mansion he sold for 5 million dollars in 2020. 
As he is still actively engaging in his artistry, an exponentially rising career is sure to bless him with an additional fortune in the coming days while we wait patiently for his new music to drop.