Music
Chance The Rapper's Love At First Sight! Is He Married Now?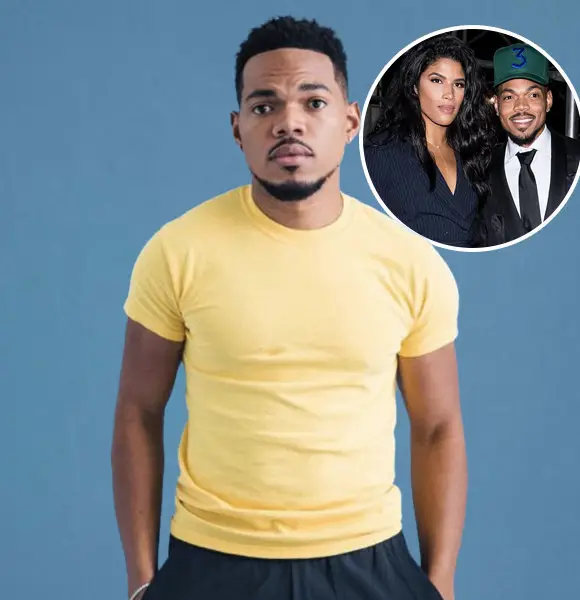 Few of us have experienced love at first sight, but it is challenging to maintain the same bonding. Chancelor Bennett, better known as Chance The Rapper, is an exception to this rule. 
Is Chance The Rapper married? Well, this singer-songwriter is fortunate to have his girlfriend become his lifelong companion. 
A look into their love story.
Chance The Rapper's Girlfriend Turned Wife
Chance is married to his long-time girlfriend, an American model Kristen Corley.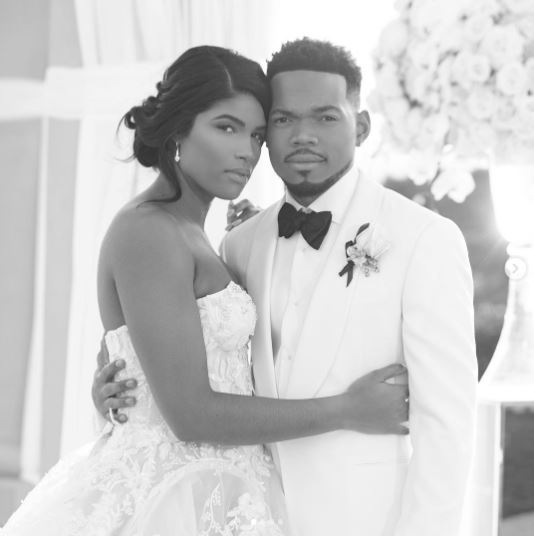 Chance with his long-term girlfriend, Kristen Corley. (Photo: Instagram)
Chance fell in love with Kristen at first sight. He first saw Kristen when he was just nine years old, yet he knew she would be his life partner. 
Three-time Grammy Awards winner first met his girlfriend-now-wife at his mother's workplace Christmas dinner.
At the Christmas party, Kristen, who has always enjoyed dancing, was doing a routine to Destiny's Child's 'Independent Women Part 1' when she caught Chance's attention.
You May Like: Chris Obi - Height, Net Worth, Wife and More
However, it wasn't until a decade later that the former girlfriend and boyfriend reunited and started dating.
It is not disclosed how they reconnected, but in 2013, Chance claimed to have been dating his girlfriend-now-wife, Kristen, for years, while his manager Pat Corcoran contradicted him, saying they had only been dating for six months.
After officially being together for a year, Chance and his spouse announced their pregnancy news and soon followed the announcement of their first daughter, Kensli, born on September 20, 2015. 
Regardless of having a baby together, the couple's relationship deteriorated, resulting in a split.
But love has always founds its way. After their separation, the pair realized each other's priorities and quickly got back together.
Interesting: Punkie Johnson Yells "Ma, I am Pregnant" Is She Pregnant?
The pair had an on-and-off relationship until Chance got down on one knee and proposed to her in 2018 in front of their close family and friends.
Of course, Kristen said yes!
Following the romantic proposal, Chance and Kristen had their wedding ceremony at Pelican Hill Resort, Newport Beach, California, on March 9, 2019. 
Adding to their happy moment, the duo soon announced their second pregnancy. The couple welcomed their second daughter, Marli, on August 29, 2019.
Chance with his wife and daughters celebrating Christmas. (Photo: Instagram)
After the arrival of their second child, Chance postponed his tour to spend more time with his family. 
Chance is known as a family man. His family has always supported and inspired him. He also stood by his younger brother Taylor Bennett when he came out as bisexual.
Also, the artist has never missed a chance to appreciate his wife's presence in his life. He revealed how his wife saved him while talking about his new album, The Big Day.
His debut album, The Big Day, was inspired by Kristen.
Additionally, Kensli, his first daughter, served as inspiration for his mixtape Coloring Book.
Chance The Rapper's Net Worth
Chance and Kristen are one of the power couples in the industry.
According to Celebrity Net Worth, Chance, age 29, has a net worth of $25 million. Kristen contributes more to his wealth as she is the founder of the children's clothing business World of Boby.
Chance has undoubtedly attained the height of success with his musical abilities.
Explore: Actor Clark Moore Opens Up about His Coming Out Story
With that, Chance has founded a Youth Empowerment Charity that supports youths participating in the arts, education, and civic involvement. This initiation has contributed to the transformation of many lives. He is also involved in several other philanthropic works.
Currently, Chance lives a peaceful life in his $2.3 million mansion in Suburban Bannockburn with his family of four.