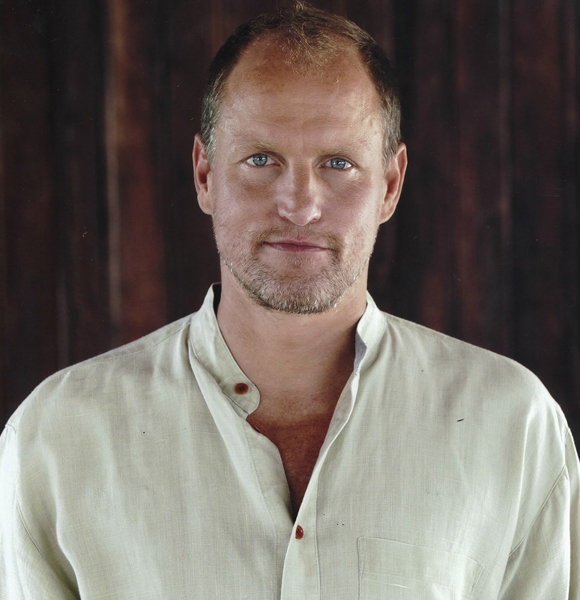 Woody Harrelson's professional achievements truly have to be the greatest achievements of his life.
Of course, an actor has to play any role they are given, and Woody makes sure to provide a unique touch to all the characters he undertakes.
Likewise for Woody, the kind of roles he has played has landed him several accolades, but at the same time, some of the roles also subjected him to the question, 'Is Woody Harrelson Gay?'
So Is Woody Harrelson Gay?
Primetime Emmy awardee, Academy Awards, and Golden Globe nominee and winner of two Screen Actors Guild Awards, there is no other way to introduce him rather than a master in the field. 
His beaming knack of acting and his masterly ability to portray any character with such realism while doing justice to the character is jaw-droppingly impressive. 
From playing parts in movies such as 'Cheers' which landed him an Emmy Award to his role in 'True Detective,' which also landed him an Emmy Award (no big deal !), his career graph has never gone down. 
So let's get to the point now, shall we?
Harrelson has been rumored to be gay multiple times. 
But, those who have been following him for a while now must know that he lives a life filled with contentment with his three wonderful children and a beautiful wife, Laura Louie, with whom he has been married since 2008. 
So, just to answer the question, no, he is not gay. But we do know where the specualtions might have come from. 
The actor played the role of Carter Page III in the movie 'The Walker.' The movie revolved around Harrelson's character, who actually was gay.
His performance was so prolific that it left people in dismay. The character he portrayed felt so effortless; all the romances and emotions were executed with sheer brilliance and were perfect with the story. 
And when you see something on the screen that feels too raw and real, you think it is actually real. 
Hey! Over Here: Inside Scoop on Susie Essman's Beautiful Love Story
Guess the same happened with Harrelson. His act was so well thought out and well delivered that people actually thought he might be gay.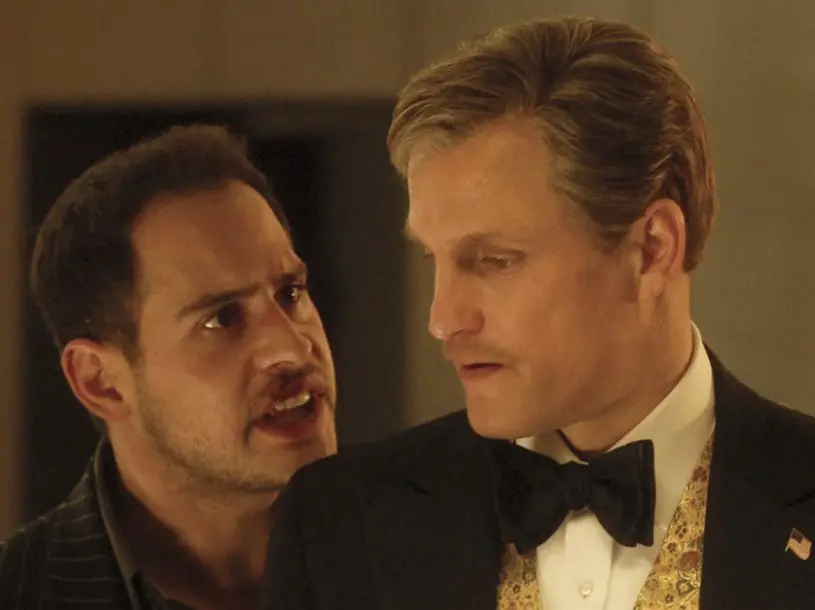 Woody Harrelson Portraying In The Walker (Source RTE)
He also played a character named Tommy in 'Friends with Benefits,' where his character interaction is pure joy and hilarious to watch. 
Talking about the character, he said, "The thing that was interesting to me about Tommy is that he's kind of a guy's guy. Like one of these guys who talks about girls in a pretty graphic terminology, but as a gay man."
So looking into these two projects, we kind of get to understand as to how all the speculations might have come to be.
But, as they say, credit given where credit due, his performances have never missed to impress people, and these two projects, clearly show why he has achieved all that he has achieved. 
Nonetheless, it just shows what a force he is, and honestly, we cannot wait to see more from him in the coming days. 
One can see Harrelson in the long-running American sitcom 'Curb Your Enthusiasm,' which features Larry David and Jeff Garlin.