Entertainment
Chase Mattson Plans A Magical Proposal To His Girlfriend
Chase Mattson has found his future wife and now perfectly balances his life alongside her and his kids.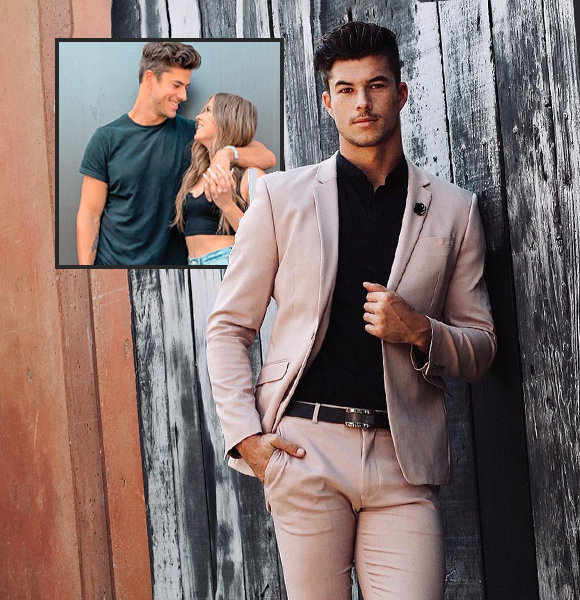 "Yesterday was an absolute fairytale, thank you Chase and thank you to everyone that played a special part..." were the wonderful words poured through Chase Mattson's soon-to-be wife Kelianne Stankus's Instagram post on December 14, 2020, when she announced her engagement.
To-Be Wife
An emotion of shock, joy, nervousness, and happiness were all evident in the picture that Stankus posted. With one knee on the ground, Chase forwarded a wonderful engagement ring box, and Kelianne was simply in awe.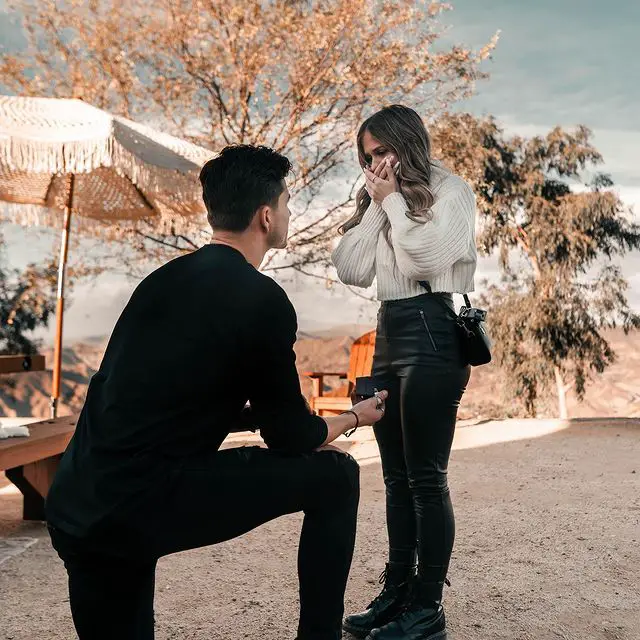 Chase Mattson Proposing To His Girlfriend (Source Instagram)
Mattson's fiancee shared the happy moment with her social media followers and further wrote, 
I said yes to the man of my dreams...I can't wait to spend forever with you. 
She added a date that read 12-12-20, meaning the couple got engaged on December 12, 2020. 
Mattson also shared the video of their engagement in his YouTube video. The three and half minutes long video took the viewers through Chase's perspective. 
Personal Life Of Fellow Influencer: Emily Skye Age 33 & Husband Like Figure's Baby Bliss, Getting Married Soon?
The pair arrives in a helicopter where the to-be-groom blindfolds his girlfriend, and upon opening her eyes, she sees the man of her dreams proposing to her. 
And of course, she says yes! We mean, who wouldn't?
To Chase Mattson? Yes, every day!!
The video now has over 360k views. 
Mattson & Kelianne Stankus's Engagement Video
The two met each other in May of 2020 and celebrated their first anniversary this year in May. Mattson, as a charmer he is, posted several pictures with his fiancee and added a beautiful note that read, 
I wouldn't want to spend the time with anyone other than you!
HAPPY ANNIVERSARY
Mattson recently made an announcement where she revealed the date of the wedding. 
Hmmm.. kind of!
The stud left the spaces for month and day blank on his caption but revealed the date and its 2022. 
Apart from Kelianne, there is another someone significant in his life. His two daughters, Hazel and Nora. 
Another Famous Tiktoker: DerekTrendz Ends Relationship With His Rumored Girlfriend
Life With Kids  
Mattson shares his wonderful life with two daughters. His two daughters were from his past relationship with his ex-wife. 
Yes! The 26-year-old was a married man once. 
He was married to Davyn Jackson, but sadly, the two failed to fulfill their promise of a lifetime and eventually got divorced. 
Their eldest, Hazel, was born in 2014 and their youngest daughter, Nora, was born in 2017. 
The handsome hunk might not look like a father of two, but he is a wonderful father to his daughter. 
He is protective of his daughters and is very clear about the matter. 
 "I don't care what it takes to protect her. You can call it what you want to call it. As long as you treat her the same way I treat her, like my princess, I don't mind"
Wrote the father of two while expressing how life has made him see things differently after having a girl. 
Mattson has found the perfect balance between the life he has with his daughter and the life he will cherish with his fiancee. 
By the looks of it, his daughters gel well around his girlfriend. The happy family shared a picture wearing a cow costume on the occasion of nearing Halloween.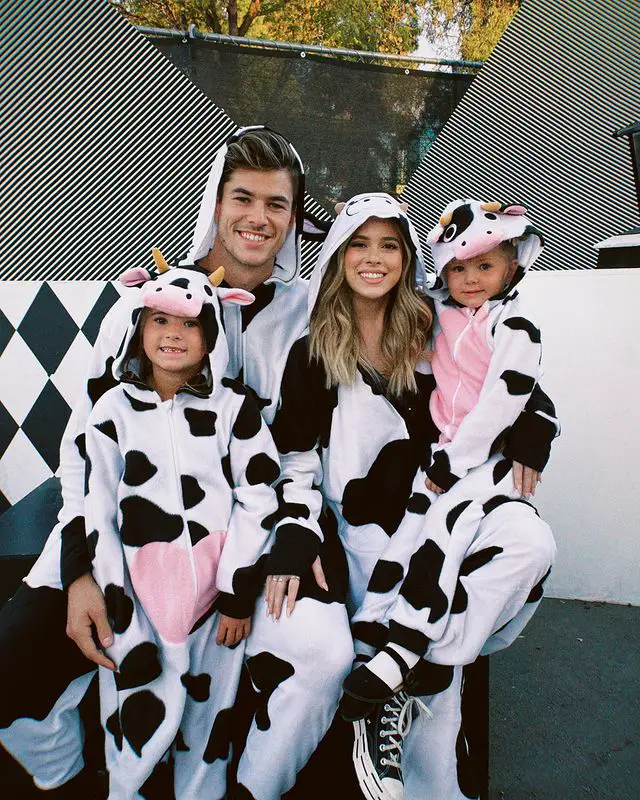 Chase Mattson, Kelianne Stankus & His Kids (Source Instagram)
Mattson, age 27, and his fiancee, are trying to start a family together. A YouTube video posted by Hollywire reports that the two pair who are living in the house of another content creator, Tayler Holder, are actively trying to have a baby together. 
The YouTube video also revealed that the pair were 'disappointed' to find out that they were not pregnant. 
So, for their fans, the day might not be far when they will get to see mini Kelianne & Chase.