Entertainment
Chelcie Lynn's Shares All About How She First Met Her Husband
Chelcie Lynn shared details of meeting her husband Greg Melton for the first time and that story is as amazing as the story of her road to massive net worth.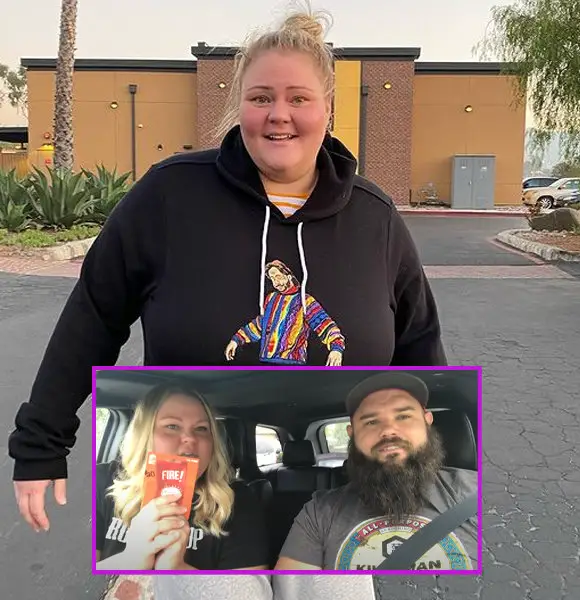 "The year was 2005.. I had just turned 18, I was going to college.... he was at a college two hours away." Actress and Stand-up comedian Chelcie Lynn took her admirers and fans back to the time when she and her husband Greg Melton met. 
In a Youtube Mukbang video posted on 11 July 2018, she sits down in the car with her husband, enjoying Taco Bell, and decides to share an in-depth story of their meet-up. 
First Meet With Husband Greg Melton 
Ah! Social media! It's always social media behind two being together.
In the case of Lynn, Facebook was the bridge that connected the two. She revealed that she joined Facebook at a time where it was just starting, and only college kids could use it. 
She then addressed the real deal of how the two met. 
"Facebook back... they had suggested friend in the side.. and i saw this boy, in this football uniform.. my heart started plapating.. and i said i want all of it", she said. 
Chelcie Lynn Sharing Her Meet With Her Husband
The 34-year-old then sent a friend request to Melton, and well... Melton took no time accepting her request and shot his shot by messaging her with, 
"I like your eyes, they really draw me"
"Cheesy pickup lines," her husband adds, to which the Youtuber/stand-up comedian agrees. 
And then started the story of two soulmates. The two then continued to talk with each other, and Chelcie explains how there was no lust in the beginning; it was just pure conversations that shaped a healthy relationship. 
The high school sweethearts have been married for now over a decade. They decided to tie the knot in May 2010, marking their 11th year anniversary this May (2021). 
Chelcie runs her own youtube channel where she posts content with her husband. Alongside the posts of her husband, Lynn's socials are well decorated with memories she gathered with her sisters. 
Lynn's Love For Her Sisters 
Lynn has two sisters, namely; Beth Franks and Maggie Wilson. 
She loves spending time with her sisters, and the shared joy on her Instagram posts whenever her sisters are around is simply beautiful. 
I remember the day you were born and they brought you home and I got to hold you for the first time
Lynn wrote while wishing her sister, Beth, a happy birthday. Beth also has a large social media following with almost 84 thousand Instagram followers.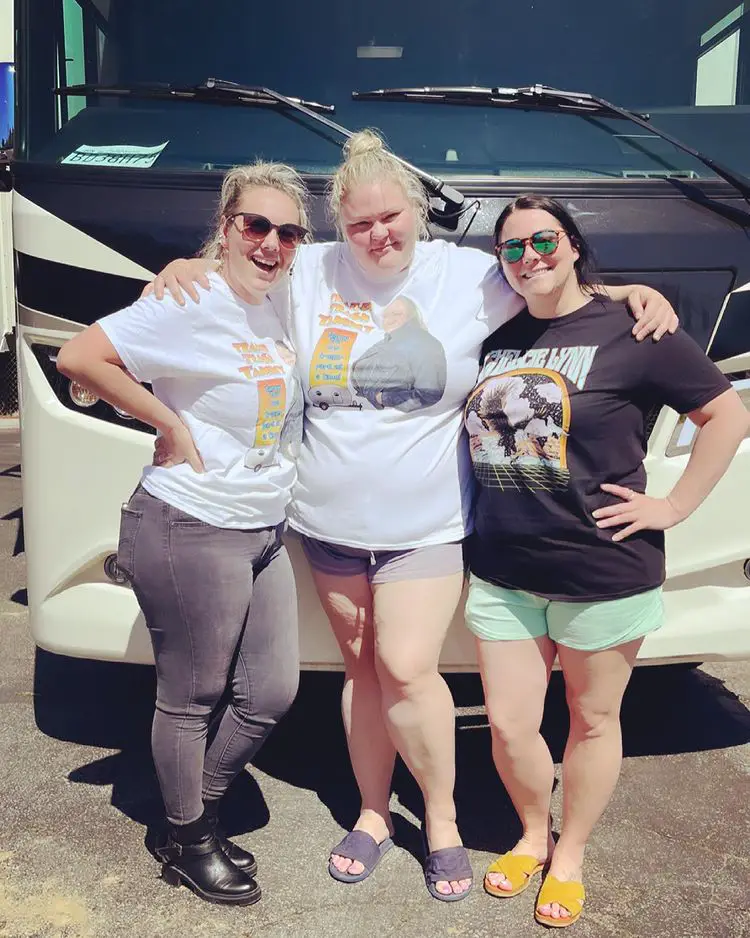 Chelcie With Her Two Sisters (Source Instagram)
Likewise, she is equally close to her other sister, Maggie.
The trio loves to spend time with each other, no doubt, and they sure know how to make the most of it. 
Being invested in multiple ventures and being a prominent figure in social media, life is busy for Lynn, However considering the amount of net worth she has amassed over the course of her carrier, all of it is worth it. 
Another Fellow Comedian: Sherri Shepherd Abandoned Surrogate Son After Nasty Divorce with Ex-Husband
Chelcie Lynn's Net Worth 
Starting her journey as a content creator from Vine, she shifted her content to Youtube after the platform stopped getting the hype. 
She continued her content on Youtube but primarily with mukbang content that landed her great audience attention. 
She has over the years shifted her brand to be more of a comedian; on that note, she is also an actress who appeared in two movies in 2015 and 16, namely Tangerine and Dog Eat Dog, respectively. 
As a comedian, she does tours, which well entertains her net worth. In addition, her Youtube video with 1.27 million followers averages a view of a hundred thousand every post. 
Having so many successful ventures, it won't be a reach to estimate Lynn's net worth to be in the millions. 
Another Comedian With Family: Rosie O'Donnell's Delightful Beach Vacation with Children: Excitement After Divorce and Sole Custody of Kid
There is still much success in store for the 34-year-old, and it will be interesting to see what life will hold further for Lynn. 
To hear any updates about her life, make sure to stay connected with Live Ramp Up.