Celebs
Chip Fields's Beautiful Family With Husband And Daughters
Chip Fields has graciously taken on the roles of an actor, singer, director, and producer in her career since the 70s. But outside the sets, she effortlessly plays the role of a loving wife and mother.
Indeed, Chip has a beautiful family with her husband and children. Her two daughters have followed her footsteps and have entered the acting field themselves, but her husband's life remains rather private.
Who Is Chip Fields' Husband?
Chip Fields' husband is Erv Hurd. They have been together for over two decades, soon to reach the third. The couple tied the knot in 1994 and are still together.
Chip has appeared in many movies, shows, and Broadway as the face of the act. Her husband Erv is in the same field as her, but he's the one standing behind the cameras as the technical director.
Also check out: What Is Bebe Neuwirth's Life with Her Husband Like?
He has worked on many big shows on projects such as 'Jimmy Kimmel Live,' 'American Music Awards,' 'The Steve Harvey Show,' and many more. Because of his impressive work, he has won eight nominations for the Television Academy Awards.
Erv is a man who is most comfortable in work that goes on behind the scenes. So, he has aptly kept his life away from the flashes and clicks of the camera. Instead, he prefers being the one taking the shot instead of being in one.
Consequently, his personal life remains in the shadows. However, he is active in the industry, and he has a longstanding marriage with Fields. Erv is also the stepfather to Chip's two daughters, Alexis and Kim Fields. Moreover, he is also a granddad to his stepdaughter's children.
More on Chip Fields' Daughters
Chip Field and her husband might be all about the lowkey lifestyle, but their two daughters are not so fond of it. So, inspired by their mother, the girls have made their way into the showbiz business.
Furthermore, they have settled down with their own respective families. Kim Fields is married to actor Christopher Morgan and is the mother of two children, whereas Alexis is married to Kevin Jackson and has three kids.
The sisters often take to Instagram to share their love for their dear momma. Kim shared a beautiful picture of her embracing Chip on Mother's Day.
In the caption, she expressed her gratitude and wrote, "Thank you, mommy for life love friendship wisdom laughter talent foundation. Glorious when my birthday and Mother's Day intersect cuz my blessed life would not exist w/o you."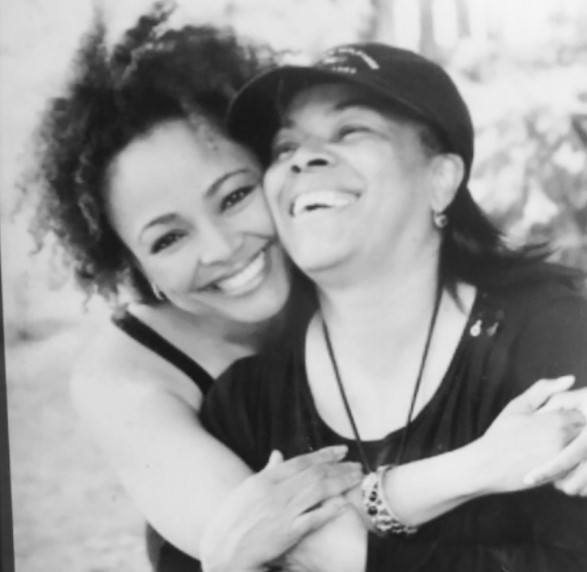 Chip Field And Daughter, Kim Fields (Source: Instagram)
Similarly, Alexis also loves to share sweet moments with Chip captured on special occasions. Chip still has the spirit as she is seen grooving to the beat in a video posted by Alexis.
Chip has expanded her talents beyond just acting. She has now stepped in as a director. Her most recent work in direction can be seen in 'House of Payne' and 'Young Dylan.' Her daughters have carried on her legacy and are making their mama proud as great actresses.
An actress, a singer, a director, and a technical director- all in the same house. The Fields are truly a star-studded family happily leading their best lives.