Music
Late Chris Cornell's Fans' Undying Love for Him - Tattoos & More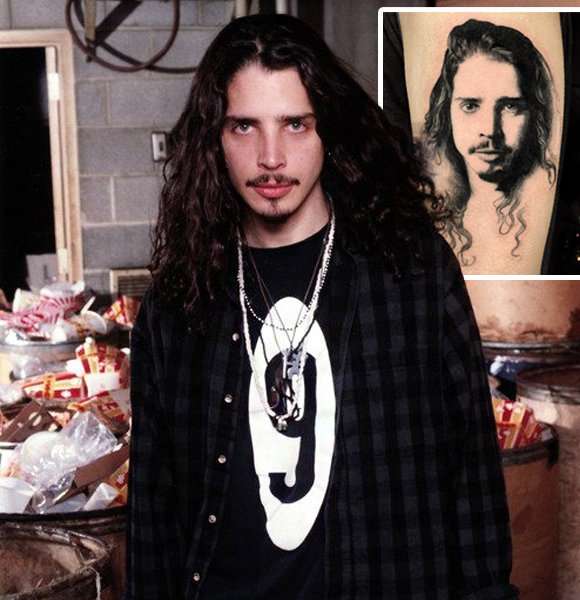 American singer-songwriter Chris Cornell is considered one of the greatest musicians, especially in the 90s, whose impact is heard and felt even today. 
Known for being blessed with a nearly four-octave vocal range, Chris Cornell's vocal range is unmatchable.  
Cornell, who sadly took his own life back in 2017, left the music industry with a void that can never be filled. Many of his fans dedicated tattoos to him to honor his memory and legacy. 
Remembering Chris Cornell through Tattoos 
Cornell was the founder and frontman of the band Temple of the Dog and was best known for being a lead vocalist in the rock bands Soundgarden and Audioslave. 
His professional front was as glorious as it could be. He had it all from fortune to fame, but unfortunately, The Keeper singer, who has three children, took his own life back in 2017. 
Whatever the reason was, Cornell shall always be a very integral part of the music industry, and one thing he earned heavily during the course of his career was the loyalty and love from his fans. 
More On His Death: Chris Cornell Dies At Age 52; Survived By Wife And Family
His passing was surely hard for his family and close ones, but it was also hard for people who looked up to him and enjoyed his long and strong legacy. 
While many opted for their ways of grieving, his fans had their unique way of coping with his passing. For many, it was a tattoo dedicated to this late rocker. 
Cornell, who had quite a handful of tatts himself, is now not only in the heart of his fans but is also now carved in their body. 
As Cornell's management team shared recently in October of 2021, the picture features one of his female fans with the ink of his logo. 
The caption to the fan's tattoo art per his Twitter page read, 
"A beautiful Chris Cornell logo tattoo from longtime fan Katie Lee."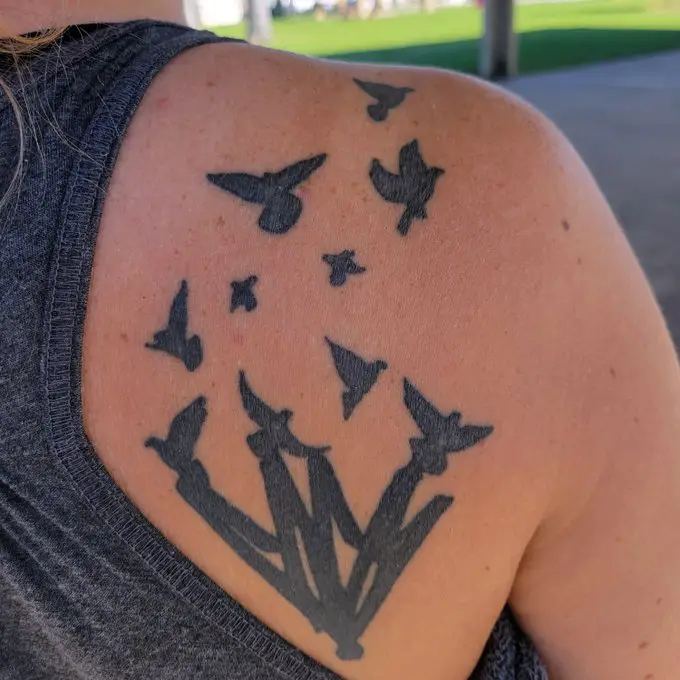 Chris Cornell's Fan Gets A Tattoo Remembering Him (Source Twitter)
It indeed is a beautiful ink. A few months after his passing, another fan made a huge portrait of Cornell in their arms, and the life-like design is truly a masterpiece.
Another ink was a watercolor tattoo made by another fan which was his signature tattoo with the words, "Doesn't Remind Me," which is one of his songs from Audioslave's second album 'Out of Exile' that debuted at number one on the U.S charts.  
Moreover, his team also shared another fan ink made in honor of his song, 'Loud Love.' The words were inked on the knuckles with big, bold letters that spelled his song's name. 
This just shows how much of an impact he had made on people and how much love he earned through and through. 
Like many of his fans, Cornell has his share of tattoos that had significant meaning to him surrounding his life. 
While in talks about inks, we cannot miss his ink designs, can we?
Chris Cornell's Tattoos 
It was reported that Cornell has a design that reads "7 17 54," which was the birthdate of his first wife, but he covered it later.
While this might not be entirely true as there is no valid information regarding it, it was posted on a Reddit thread. 
However, it has been rumored that he covered the design up after marrying his second wife, Vicky Karayiannis. 
Also Read: Rob McElhenney Removes His Tattoos? What Were They?
The cover-up was the ink of the couple's surname initial as a backward C and right-facing K, between a large gem, banner, and crest on his delts (upper shoulder).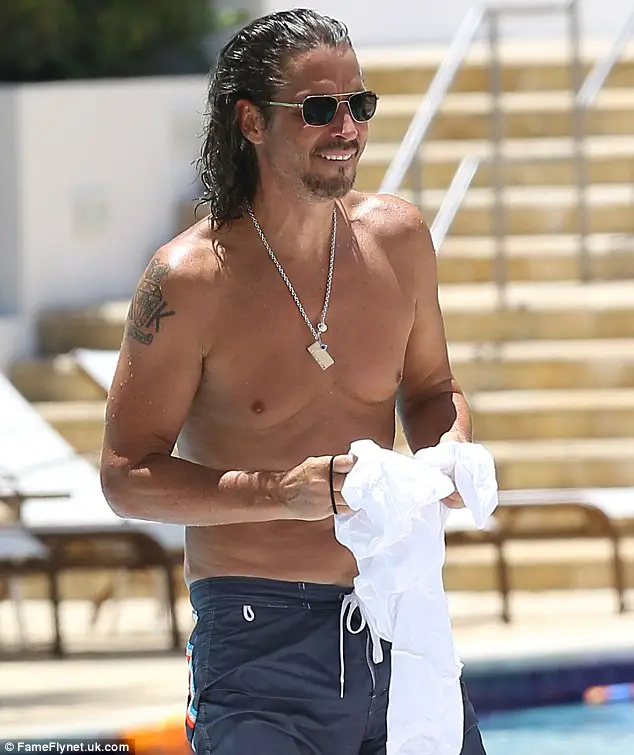 Chris As Spotted In The Beach (Source: Daily Mail)
Although Cornell is now no longer among us, gracing us with his music, he has left behind a huge legacy that can truly never be forgotten, and the love he has earned throughout his career can never be paralleled.