Entertainment
Rob McElhenney Removes His Tattoos? What Were They?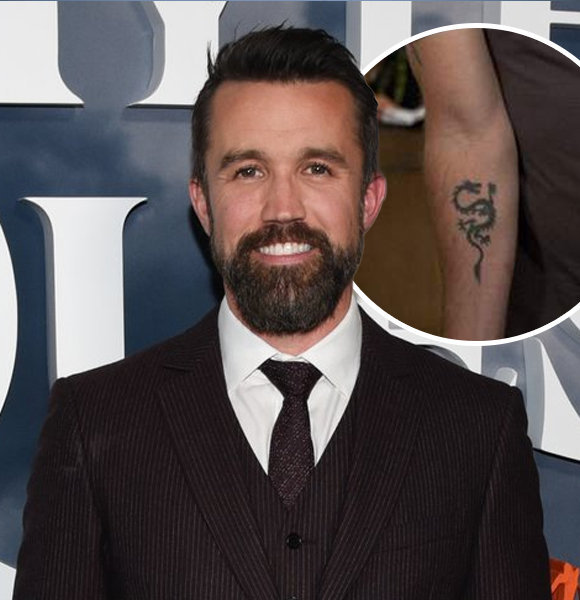 The Hollywood hunk, Rob McElhenney, is best known for his work as Ronald McDonald in the long-running comedy series, 'It's Always Sunny in Philadelphia.' 
McElhenney, who not so long ago graced the cover of the Men's Health ( he looked as hot as a blazing sun, by the way), quickly caught the eyes of his fans, and they noticed a missing tattoo on the actor's hand. 
The Hollywood heartthrob does not have a lot of tattoos, so which one was the one to go? 
Rob McElhenney's Tattoos 
The married guy (sorry, just had to say it. no high hopes!) and a father of two had three tattoos in total back in the day. 
One was a feather tattoo on his right bicep, a dragon on his right forearm, and an eagle on his left bicep. While not much is known about his tattoos or the meanings behind them, we guess McElhenney got kind of fed up with it himself.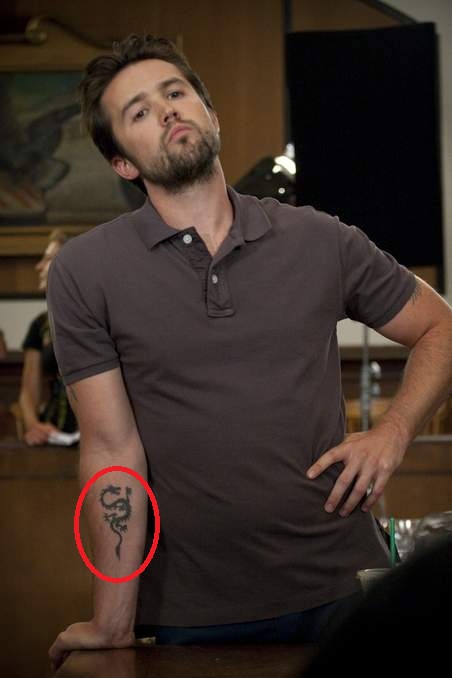 Rob McElhenney's Dragon Ink (Source Bodyartguru)
But, we never could have been!
He has always looked amazing regardless, but the eagle tattoo does not seem to be there where it used to be. It also seems that he removed other tattoos from his hand as well. 
As we said, he looks amazing regardless.
Another tattoo removal that we can confirm is his Bill Cosby tattoo. 
WHAT? HE HAD A BILL COSBY TATTOO? WHERE?
Hold your horses! If you consider a sharpie drawing a tattoo, then sure, but honestly, we were caught off guard as well. 
The entire cast of  'It's Always Sunny in Philadelphia,' back in 2015, appeared on the Conan Monday night show to discuss their life and their series. 
More From The Cast: Paul Walter Hauser Net Worth: Details On His Movies, TV Shows & Parents
The topic advanced to talking about how fans tattooed their favorite celebrities on their body (well.. the writer might be considering having a Rob McElhenney tattoo themselves) and joked about it being silly.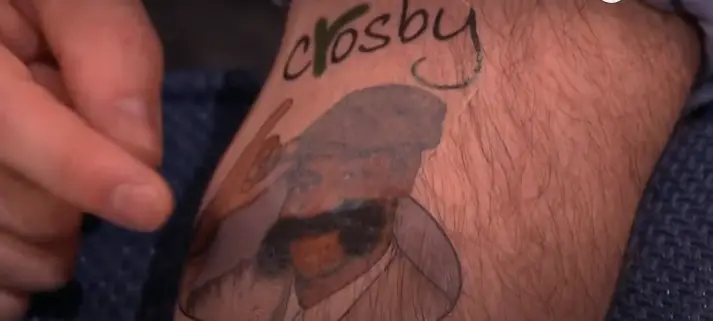 Rob McElhenney's Tattoo Of Bill Cosby (Snapshot Taken From YouTube)
Then (as a part of the joke), the seated celebrities showed off their inks, and there it was a tattoo of Bill Cosby. 
The tattoo was actually introduced to be David Crosby because it was disguised as Crosby. 
Anyone could notice it was not Bill Cosby. But as a part of the joke, everyone went along with it, and it was a whole lot of fun. 
The smart actor knew what he was doing with his tattoo.
The sharpie drawing had the portrait of Cosby with the word "Cosby" written on top of it, but there was an "R" between the "C" and "O" and a huge mustache to the portrait to replicate David Crosby. 
Well, Rob, you see, the writer of our article is pretty smart. So, they figured out this unnoticeable disguise right away!
Got ya!
All in all, it was a fun segment to witness, and it seems like that portrait was a part of his tattoo removal as well because we can't see it on his arm anymore. 
(Okay.. the joke is getting old now)
So, there you go, peeps. McElhenney seems to have gotten rid of the tattoos he had on his body (Except the dragon tattoo it seems).
But, as we have said before, he looks amazing regardless, and that Men's Health cover... Well, we need ten copies of that right now.