Chris Stuckmann made a startling announcement about his sexuality through a video and his supportive wife is actually very excited about his identification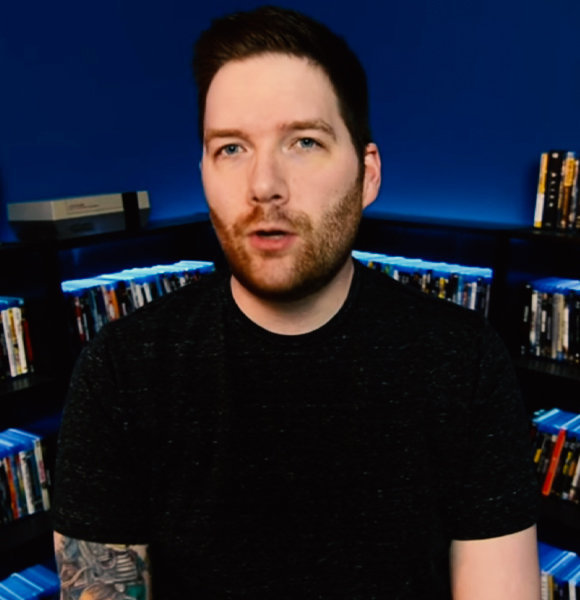 "I am pansexual,"

filmmaker and film critic Chris Stuckmann confessed through his YouTube video.

Revealing his sexuality at the age of thirty-three, the filmmaker also talked about his wife's response to his new identity that he had been hiding for so long.
Stuckmann Comes Out As Pansexual
Chris made the startling announcement on January 12, 2021, through the video under the title How I Left the Jehovah's Witness to Pursue Filmmaking.
Caption- Chris Stuckmann reveals his sexuality through a video on his YouTube Channel 
Touching several aspects of how his religion, Jehovah's Witness, had impacted his life since his young age, he focused on how the faith he followed hindered him from revealing his sexuality.
The consequences of even me making this video will likely result in my father never speaking to me again.
Said the filmmaker talking about the strict homophobic belief the religion possesses.
Further elaborating on Jehovah's Witness's impact on him growing up, he opened up about his sexual identity during the later part of the video.
I am pansexual. If you don't know what pansexuality is, essentially, you are attracted to all genders. And that's me.
He added,
I probably would have realized this about myself a lot younger if the Jehovah's witnesses weren't so restrictive about sexuality.
Chris's Wife Supports Him Coming Out
Amidst his coming out video Stuckamnn's wife, Sam Liz welcomed his honesty of being a pansexual.
Further, his wife is also a demi-pan and was more than excited to learn her husband's sexuality.
In Chris's words,
When I first told my wife about this, she was welcoming. She is demi-pan, and so she was actually very excited. And, if anything, this has made our relationship even better and more open.
Fear of losing his family due to his confession held him from being honest about his sexuality for all these years.
But with his wife's support, he proudly carries his identity.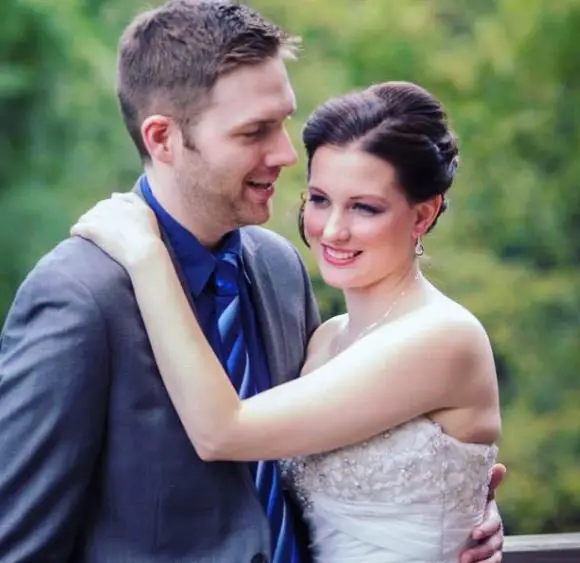 Chris Stuckmann with his wife on their wedding day (Source: Instagram)
Chris has been married to his wife for seven years. The pair dated for two years and shared their vows on September 21, 2015.
However, the couple does not share children, but they are parents to their pet dogs. With love and respect for each other's individuality, Chris and Sam lead a happy life together.
Personal life of - ESPN Host Dave Rothenberg Praises His Wife's Effort In Leading Him Towards A Successful Career
Chris's Bio - Age, Height & More
Born in Boston Heights, Ohio, Chris Stuckmann, age 33, grew up with two sisters.
Chris, height six feet four inches, inherits german descent partly and was brought up in a family who strongly follows Jehovah's Witness.
Growing up, he developed a passion for filmmaking, but given his religion which was against it, he was made to stop his YouTube channel as a teen.
More on - "It's truly amazing how I never get sick of you" Writes Jared Spurgeon's Wife
As he mentions on his tell-all video, Chris was threatened with 'disfellowship' if he was to go against the standards of the church.
Stripping him of his passion led him to severe depression for several months, and eventually, Chris withdrew himself from the church during his early 20s.
Later, he continued with his filmmaking and is currently a well-known internet personality with 1.94 million subscribers on YouTube, where he shares his self-created films and film reviews.
Peaking at the height of his career, the filmmaker has acclaimed several awards, including December Award, Los Angeles Independent Film Festival Award, Gold Award, and so on.
Currently, Chris is busy with his upcoming works in Darke County, Penance, and Shelby Oaks.