Entertainment
"It's truly amazing how I never get sick of you" Writes Jared Spurgeon's Wife
Jared Spurgeon's happy family life that he has built alongside his wife of nine years is worth taking a look at.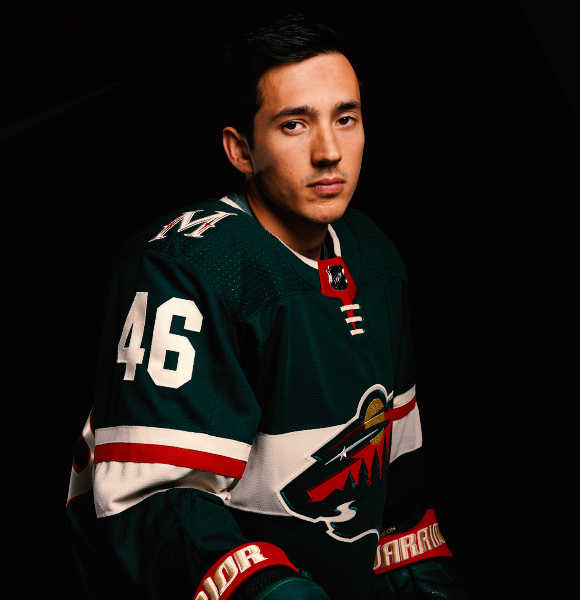 "It's truly amazing how I never get sick of you," wrote Canadian professional ice hockey player Jared Spurgeon's wife, Danielle Spurgeon, on her 'gram anniversary post. 
Exchanging their vows in 2012, the pair celebrated their nine years of togetherness, and after all these years, their everlasting bond is still stronger than ever.
Jared Spurgeon's Family of Six
Uploading a series of family portraits with Jared and kids, Danielle further wrote,
Love you and this life we've built together.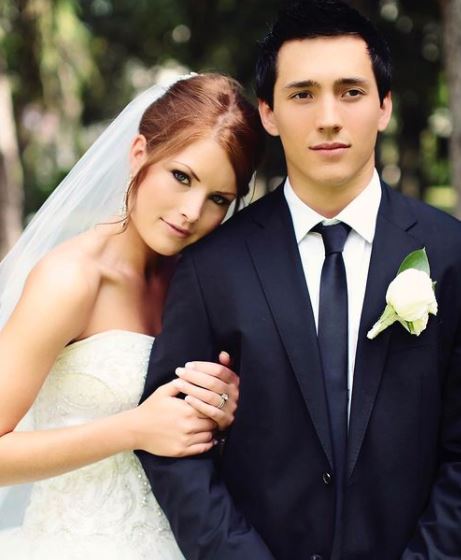 Jared Spurgeon with his wife (Source: Instagram)
As the anniversary post suggests, the duo has been together for fifteen years and dated for almost six years before they solidified their bond with marriage.
You may ask what the secret to their happy relationship is, but it's nothing more than love and understanding that kept their relationship unwithered, whatever the circumstances.
Expanding their family, the couple welcomed four children, two sons, Zach and Jayce, and two daughters, Colbie and Myer.
Jared's wife makes sure to treasure every special moment of her children on her social handles. From their birthdays to casual family time, she has it all on her 'gram.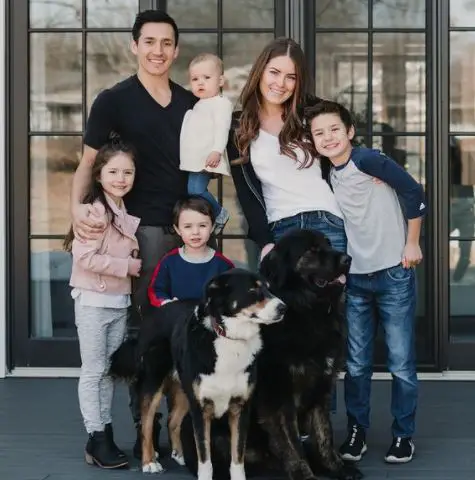 Jared Spurgeon with his wife and children (Source: Instagram)
Her youngest has turned three, while her oldest is a sixth-grader presently. Besides, the family of six is completed by two of their pet dogs.
Currently, the pair reside in their home in Edina, which they purchased in 2019 for 4.3 million dollars.
Personal life of - Insight Into Joey Votto's Low-Key Love Life
Jared's Million Dollars Contract
Starting his baseball career in 2010, the professional athlete is one of the acclaimed players of the National Hockey League, playing defenceman and captain of the Minnesota Wild.
Though he was drafted in 2008 by the New York Islanders, he played as an unsigned player for a couple of years.
Later after he got invited to the Minnesota Wild in 2010 training camp, witnessing his potential, the team signed a three-year contract as an entry-level player for 1.58 million dollars.
Extending the contract for the next three years, he signed a deal for 8 million dollars, and currently, the Minnesota Wild is securing him with a seven-year contract for 53.025 million dollars.
More On Jared's Personal Life
Born on November 29, 1989, the Minnesota Wild defenseman's passion for ice hockey grew watching his brother Tyler Spurgeon, a professional hockey player.
Influenced by his brother, he harnessed his skills and credited his brother for being his inspiration to be a better player.
Growing up in Edmonton, the inseparable duo often played in the same teams and even played together for one season while at the Minnesota Wild.
Jared's brother currently plays for HC TWK Innsbruck of the Austrian Hockey League, while Jared excels as a full-time captain of the Minnesota Wilds.