Entertainment
Inside Christopher McDonald's Decades of Married Life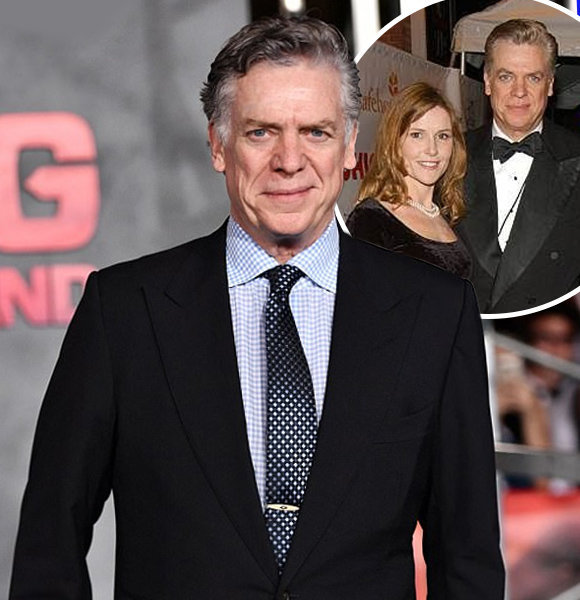 The famous voice actor Christopher McDonald has impressed several of his fans through his numerous supporting roles and villains portrayals. 
With all the fame and glory he has achieved through his career, his admirers are intrigued to learn more about his wife and family.
He has millions of fans adoring him for his work, but who are the pillars in his life who make him stand strong?
Who is Christopher McDonald's Wife?
Christopher has stolen many hearts, but his heart belongs to his wife, Lupe McDonald. They have been married since 1992 and are living together as a happily married couple.
In 2022, Christopher and his beloved will be celebrating their 30th anniversary, and their three decades of togetherness have been nothing but spectacular.
Not only do they share personal space, but the lovely couple also shares a common professional interest. 
Like Christopher, Lupe also belongs to the entertainment industry as an actress. She is known for her work in 'Daft Punk,' 'Money Shot,' and 'Klarinet Klub.'
The couple isn't all that secretive about their life, but they also haven't shared much information on their married life. 
However, they made a public appearance at the Make-up and Hair Stylists Guild Awards in 2018, where their chemistry shone brightly as ever.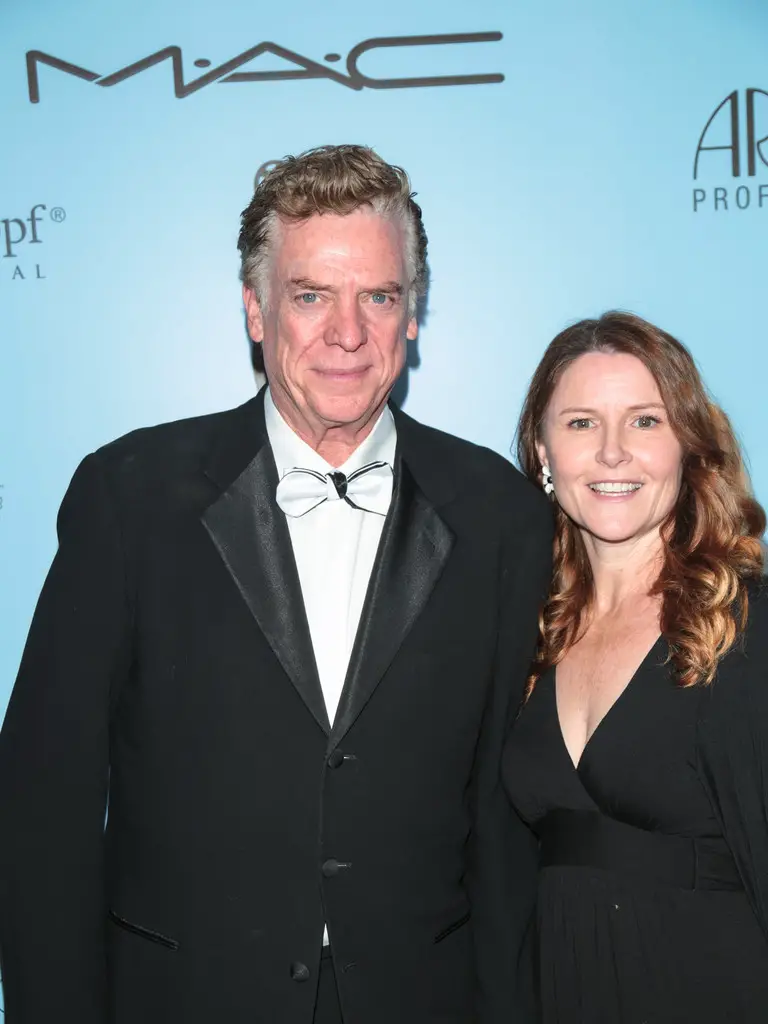 Christopher McDonald With His Wife (Source: Zimbio)
At the event, they wore matching black attire and smiled at the cameras. Undoubtedly, they are a lovely couple who have been with each other through thick and thins.
Get to know -  Is Ruth Connell Dating Soemone? Who's the Lucky Guy?
Christopher McDona
ld's

Children

The happy couple shares four children. They have been living as a family of six for a long time now. They have one son and three daughters.

Their son's name is Jackson Riley McDonald. Unlike his father, he worked in the Camera and Electrical Department of movies and series.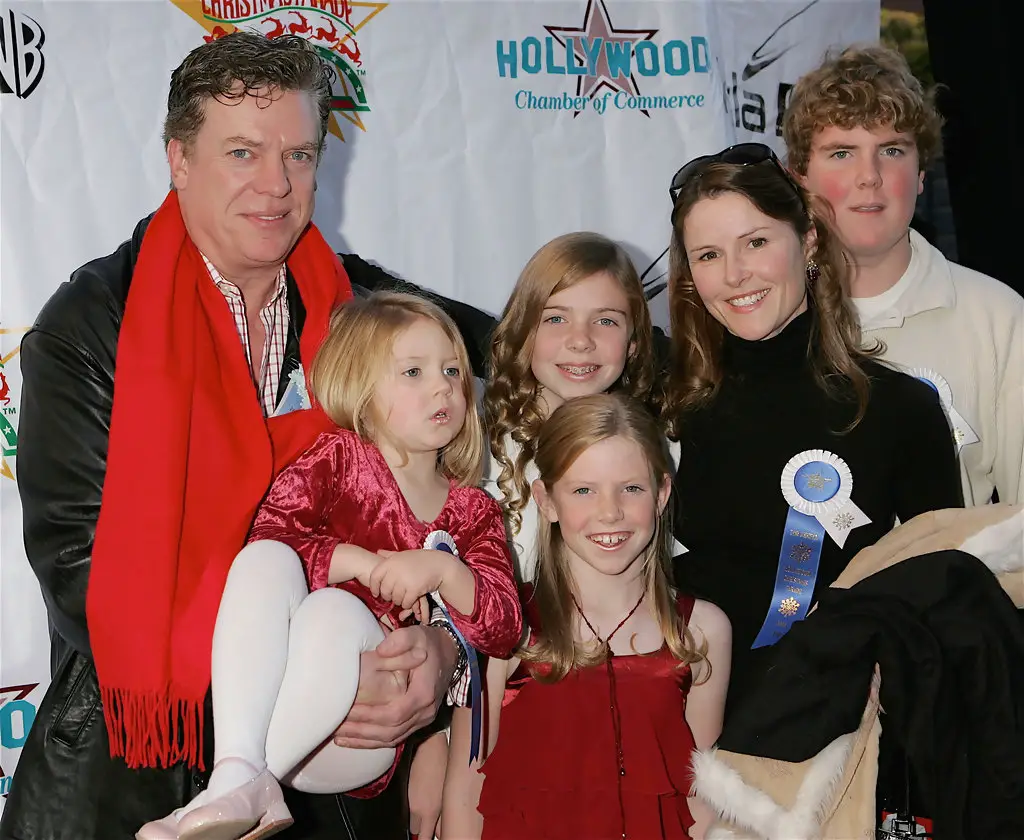 Christopher with His Wife And Children (Source: Zimbio)
Regarding their daughters, only the names are known, Rosie McDonald, Ava Catherine McDonald, and Hannah Elizabeth McDonald.
Although the girls are relatively away from the limelight, they often appear with their father attending public events. 
Christopher has been an amazing father and a husband, but before he built his lovely family of six, he was in a relationship for quite a while.
Past Relationships
The legendary actor has been mysterious about his past relationships. However, one of his romances is known very well to the media. 
Before marrying his beloved wife, Lupe, McDonald was dating and later engaged to Gena Davis. They separated a long time ago and stayed friends even after the split-up.
Gena later married actor Jeff Goldblum while Christopher found his love, Lupe. 
After their break up, Christopher and his former lover also appeared in a project together, which escalated the rumor that they might have rekindled their romance. But it was merely speculation.
However, apart from Gena, the actor is not known to have other romantic ties in the past. 
Putting his past relationships aside, the actor has moved on happily. He is now living a happy life with his doting spouse and children as a responsible and adoring husband and father.