Entertainment
Is Ruth Connell Dating Soemone? Who's the Lucky Guy?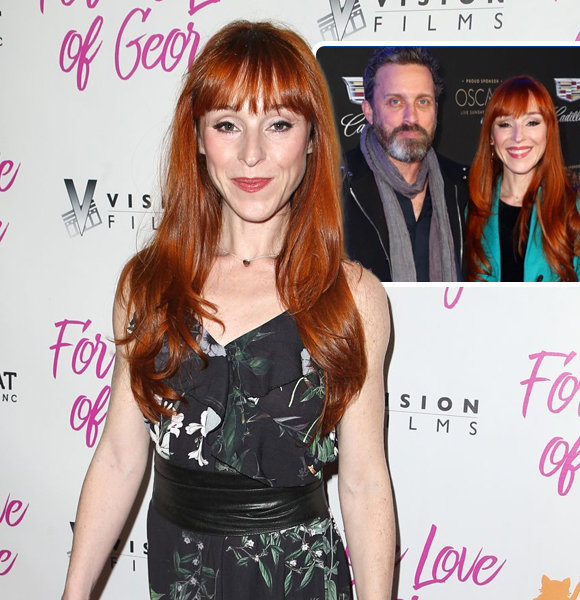 Ruth Connell is a woman full of talent. Whether acting on the big screen or theaters, or dancing and choreography, she gives her best in it all.
Owing to her on-screen charm, viewers have developed a curiosity about her personal life and family. Moreover, people wonder if the 'Supernatural' actress is hitched already.
Is Ruth Connell Married?
Ruth remains an unmarried woman as of now. She has not announced her wedding dates or plans. So, we won't be seeing the lovely lady in a white gown and veil anytime soon.
However, she isn't on the market looking for a suiting bachelor either, as she has already found the one for her.
Indeed, wedding bells might not be in the books for Connell, but she has a whole lot of love in her life. Ruth has been in a relationship with her partner Rob Benedict for a few years now.
It isn't clear when they first started dating, but Rob started making frequent appearances on Ruth's Instagram quite around 2019, so we're guessing the relationship became stronger around that time.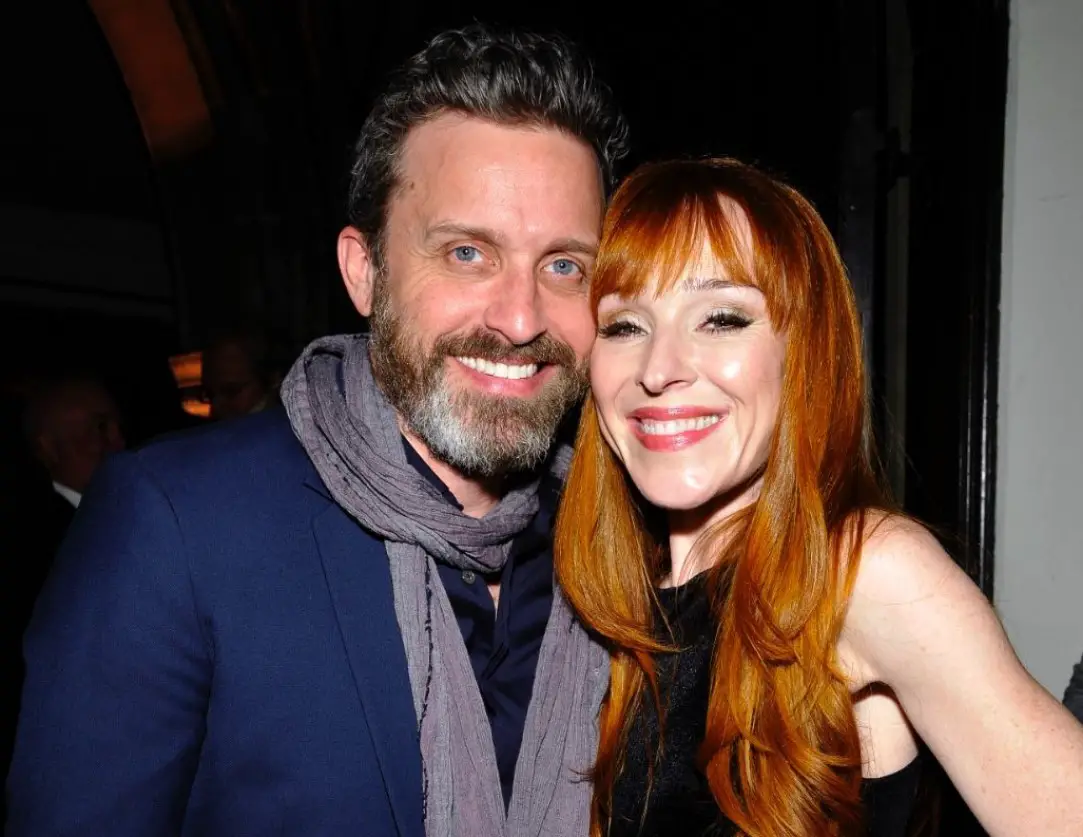 Ruth Connell And Rob Benedict (Source: Distractify)
Get to know - Spilling the Tea on Gwendoline Christie's Husband
Nonetheless, regardless of when they began seeing each other, the news of them getting together was a treat to 'Supernatural' fans.
Rob is also an actor and has starred in multiple shows and films, 'Supernatural' being one of them. Moreover, he has also delved into the music industry, and Ruth wholeheartedly supports her man.
The couple has been together for a few years now, but they haven't publicly disclosed settling down and starting a family together.
Ruth does not have any child yet, but Rob has had the family experience, and apparently, he's a great dad. And, you can take Ruth's word for it.
"This pop pops does an amazing job of being a dad - one of the best there is and largely self taught which only makes it all the more impressive," she wrote in an Instagram post appreciating her man.
Rob was previously married to Mollie Benedict for 24 years, and they share two children. Furthermore, he has more links to Hollywood in his family. His sister, Amy Benedict, is an actress too.
On the other hand, Ruth is the first to take up the big screens in her family. She developed an interest in art and dancing at a young age which helped her flourish into an amazing actress.
Learn more about - Daryl Hannah Pregnant at 60?! Fact or Rumor?
Ruth Connell's Family & Personal Details
Ruth was born in Falkirk, Scotland, to her parents, David Connell and Fiona Connell. The actress has reached 42 years of age, and she celebrates her birthday on the 20th of April.
Grew up in a supportive family, she was involved with dancing and ballet when she was young and even won ballet competitions in Scotland.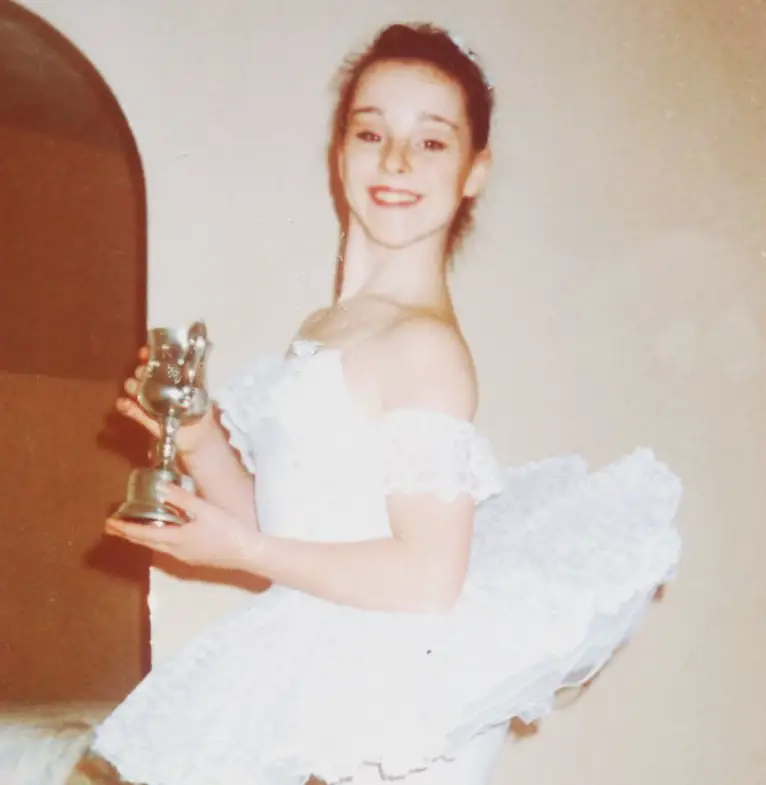 Ruth When She Was Young (Source: Instagram)
She shared the throwback picture on her Instagram from her ballet days, and she looks like she hasn't aged a single day since then!
Ballet and dance were just at the rim of Connell's potential. She later moved on to theatre and slowly made her way into movies and television, where viewers have loved watching her.
You can watch the petite actress standing at the height of 5'2" on the theatre stage, or on 'Supernatural,' 'Doom Patrol,' 'Folklore,' and others.