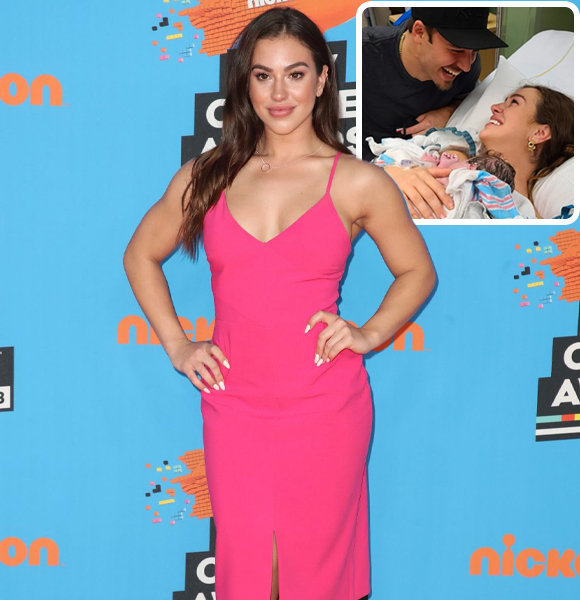 Brazillian beauty Chrysti Ane has charmed many with her gorgeous looks and persona. Moreover, the actress and model has a physique to die for.
Looking at her stunning physique, it's almost impossible to believe that she has a baby! But, indeed, Chrysti is a mother to two, and you could never guess if we hadn't told you. 
Chrysti Ane Has a Baby!
Chrysti Ane is mother to two kids; son Mateo Lopes Guzman and daughter Genevieve Valentina Guzman. 
She shares them with her fiance Ryan Guzman.
Chrysti is a fitness freak and has bounced back to her pre-pregnancy body pretty easily and quickly. It's like the baby bump was never there! 
She and her partner Ryan have been pretty open about their family, but they've drawn the line for their kids at one thing.
They love sharing cute pictures of the little ones on their social media, but they choose not to show their faces to the public.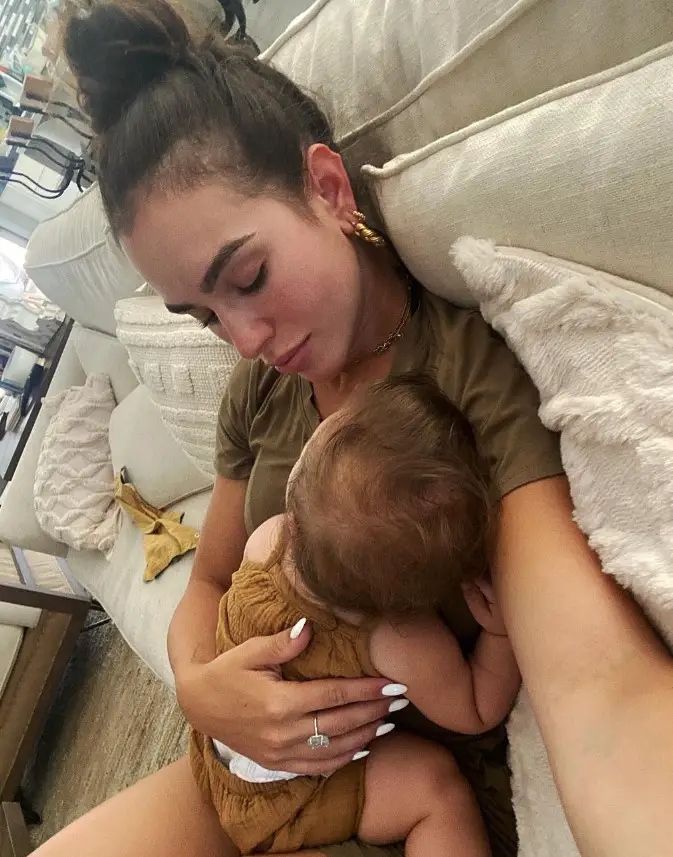 Chrysti Ane's baby daughter (Source: Instagram)
With parents as stunning as these two, there's no doubt that the kids will be blessed with the good looks. 
Moreover, Ane is rocking the mom role pretty well. As the actress reached 28 years of age, she is raising her kids and navigating her career simultaneously. 
Everything is smooth sailing for the family now, but sadly, the young parents went through a tough time with their first baby a few years back. 
In 2020, Ryan shared that their first baby, Mateo had to be rushed to the hospital, citing a medical emergency.
He shared the horrifying experience through Instagram and said that the baby was wheezing and coughing, and having difficulty breathing.
Their baby was just one year old at that time, and they were young, new parents who, unfortunately, had to meet every parent's nightmare.
However, thanks to the great response and service from the medical professionals, the little boy recovered.
Also check out: Lisa Hochstein Admits to Having Too Much Fillers In the Past
Chrysti and Ryan were there for each other during the difficult times, and having each other surely made it less bad. 
They have been together for over three years and have built a beautiful family around them. The couple knew pretty quickly that they were perfect for each other.
Thus, they got engaged in 2018, the same year they began dating. They haven't gotten married yet, however.
Well, amidst their busy career,s raising two kids, and the pandemic, their wedding plans might have gotten delayed.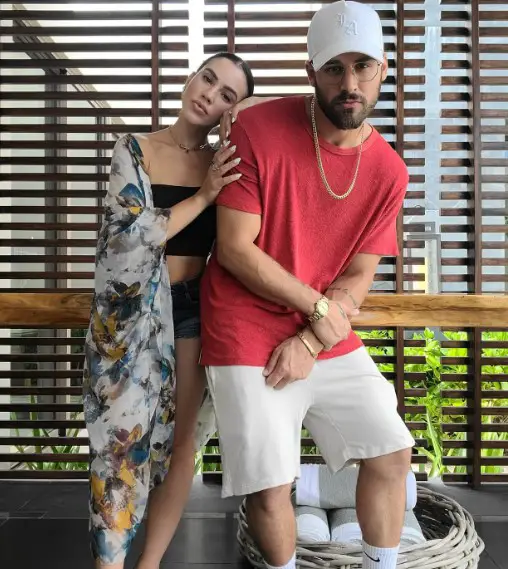 Christi with Her Fiancee, Ryan Guzman (Source: Instagram)
Nonetheless, the love they have for each other is evident. They're already living together and raising children like a married couple, so it's only a matter of time before they get to that milestone. 
"The long nights and busy days would break most but not us. We've tested the saying "you n I against the world" countless times and grown exponentially because of it," writes Ryan on an Instagram post for his partner. 
You might like: Kathy Burke Has No Regrets on Not Having a Husband and Kids
Together they have grown as a loving couple and parents. So now that we've covered most stuff about her personal life, let's get to know Ane better.
More on Chrysti Ane- Net Worth, Height, Age
Chrysti was born as Chrystiane Lopes, on 26 July 1993. She comes of Brazillian descent.
Moreover, she stands at the height of 5'2" at the age of 28. 
Ane has appeared in movies like 'Power Rangers Ninja Steel' and 'A Housekeeper's Revenge.' She also works as a fitness model and social media influencer.
She has earned a hefty net worth that supports her luxurious lifestyle through her projects. A number has not been pinpointed on her net worth, but it's sure to be in the thousands or even millions.
The number is sure to grow as her career progresses further.