Entertainment
Ethereal Beauty - Gillian Anderson Has Done Plastic Surgery?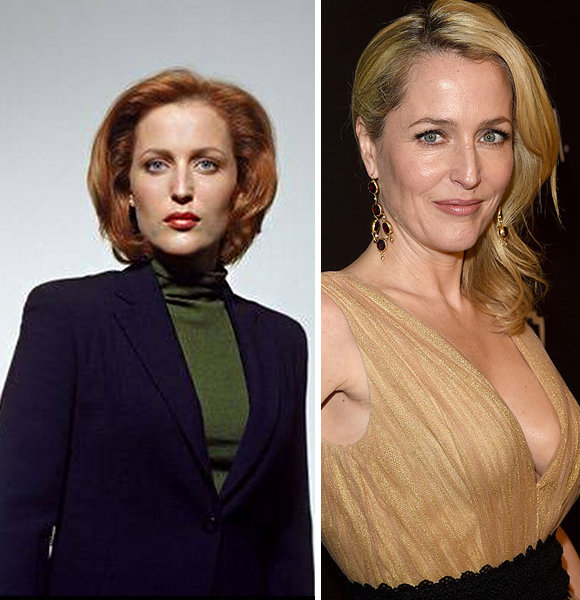 Two times Primetime Emmy Awardee Gillian Anderson's professional accomplishment can be summed up just by looking at the accolade she has bagged, which is massive.
High cheekbones, stunning blue eyes, charming smile, and her breathtaking roles, she is regal in every which way.
But her ethereal beauty has people wonder if she has ever undergone plastic surgery or any modifications as such. 
Well, the answer you are looking for is going to leave you completely stunned. 
Has Gillian Anderson Undergone Plastic Surgery?
Anderson has been in the industry for as long as we can remember. And she has literally graced the industry by just her presence, let alone how much praise we have to shower her if we start discussing her career. 
The 'Sex Education' star was always a phenomenon in the industry, but her appearance in the show only increased her popularity by ten folds. 
Well, we are truly glad that more masses could see this stunner on screen. However, people can not seem to grasp how the 53-year-old has managed to look like she is in her 20s. 
So, this has led people to wonder if she has ever undergone any kind of surgery. So, what do you think?
It would be fair to say Anderson has always looked stunning throughout her life. However, Anderson has her share of responses to the rumors regarding her plastic surgery.
"I don't really give a **** because I know it's not true. But the fact is, it's shaming. Let's say that I had decided to, that's my choice."
Said Anderson about the rumors that were circulating massively through the media. The Hollywood star garnered heavy attention back in 2016 when she was specualted of having plastic surgery, and it created quite a buzz on social media. 
Keep Reading: McKayla Maroney Is Pro at Handling Critcs For Jolly Instagram Video and Plastic Surgery Rumors! Has A Boyfriend For Support?
However, this perpetual beauty had a quick clap-back to the rumors.
You Go, Girl!
Plastic surgery accusations have always surrounded the 'Sex Education' star, and she has always come forward to shut it down. But, back in 2013, she did admit that plastic surgery crossed her mind. 
"[I had a] period of time thinking, "Surely something can be done without having to be cut into?" 
Maybe her choice changed over time, or did she do something; who knows? Or perhaps she might have a very detailed skincare routine [WHICH WE NEED NOW].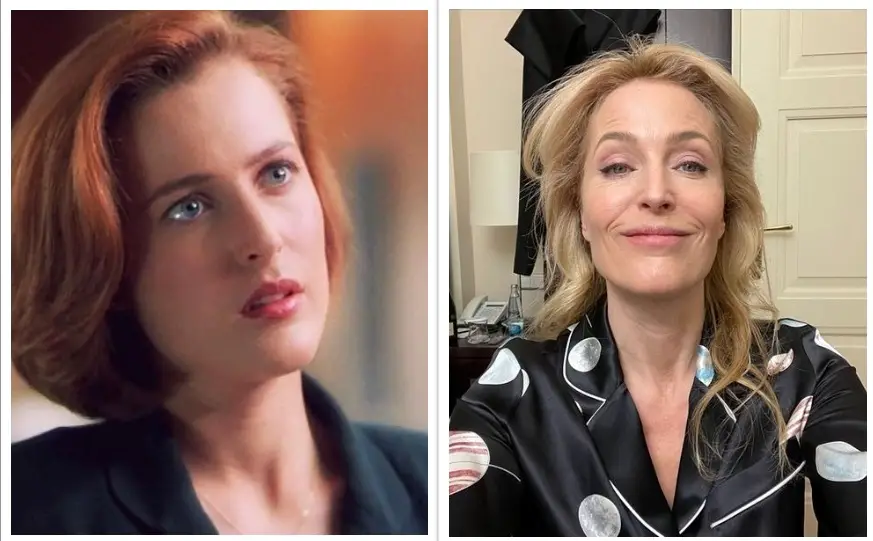 Gillian Anderson Then and Now (Source (left) Extracted From Fan Account & (right) From Her Instagram/ Collage Prepared by LiveRampUp)
Moreover, she once shared her beauty secret, and it was all coconut oil. She shared how she used to "cook, eat, put it in hair" and use it as a body lotion. 
On that note, Anderson, we are totally coco-nuts about your beauty. 
All in all, Anderson has aged like a fine wine, and talking about if she has undergone plastic surgery or not, comparing the then and now pictures hasn't been of much help because she looks stunning either way. 
However, her social media presence throughout the years has given people the perfect opportunity to compare any changes she might have made in her face, and the verdicts are here. 
Dont Miss: Jennifer Hawkins & Husband Keeping Wedding Vows Strong! Plastic Surgery Talks
Any Plastic Surgery?
Many actually!
But these are what experts of the industry speculate. 
Her whole face is a work of art, no wonder, but some plastic surgeons believe that she has injected botox in her face to keep herself wrinkles-free for all these decades. 
Another plastic surgeon suggested that she has undergone a lower eyelid procedure to smoothen it. 
And the one aspect that makes her different than everyone is her cheekbone!
Well, according to doctor Ayham Al-Ayoubi, she has a "dermal filler" and tightened her skin with a "chemical peel."
Likewise, she has also been speculated to have a dermal filler on her lips. 
As her skin has looked the same glowy and compact forever (which many believe that at her age it should have started "sagging"), doctors believed she has had "ultherapy."
Lastly, skin expert Lee Garett shared how she might have done a cosmetic procedure to tighten her skin. 
So, you can be the judge of that. For all we can say about her (and we might sound like a broken record), she remains as stunning as she was decades ago, and we might not have an answer to 'how' but seeing her marvelous portrayals in shows like 'Sex Education' and 'The Crown' has been immensely rewarding for all of us.