Entertainment
All About Columbus Short's Turbulent Married Life- Still with His Wife?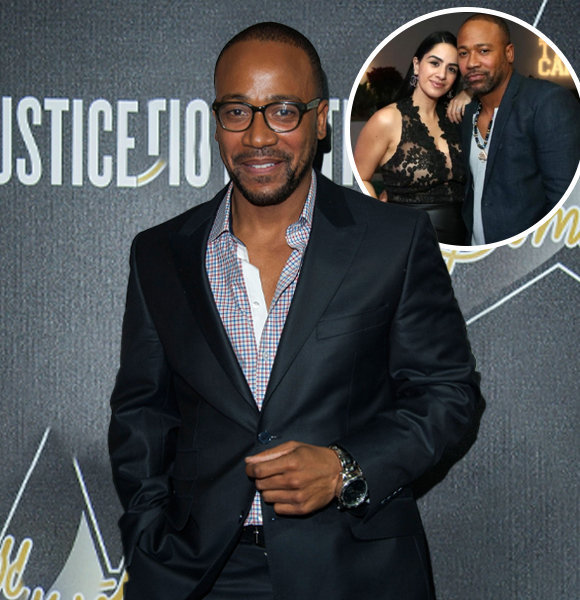 They say the third time is the charm. But that wasn't the case for the Scandal actor, Columbus Short, who has not had much success in marriage.
After three failed marriages, there comes a big question 'is Columbus Short married again?'
Yes, he has a wife. He is now married for the fourth time, and the fourth time might just be his lucky charm.
Columbus Short's Current Wife
Columbus, who is most known for playing D.J. in the movie Stomp the Yard, has been in the headlines quite a few times for his turbulent relationships with his former wives.
Likewise, his fourth marriage was also in trouble when his wife, Aida Abramyan, accused him of assaulting her after an argument. 
Recommended: LaVan Davis Has a Wife? Who Is She?
According to TMZ, Police took Columbus into custody after finding minor injuries on Aida's face. However, he was released after a day settling his bail at $50,000. 
You may think that this incident would have recorded Columbus's fourth failed marriage. But that didn't happen.
Instead, Columbus and his wife gave another chance to their marriage. The husband and wife were seen spending time with each other after the incident. So it looks like they have resolved the issue.
Columbus and Aida's date night after the incident. (Photo: Instagram)
Columbus and Aide are proud parents to two sons, Liam Shorts and Denzel Shorts.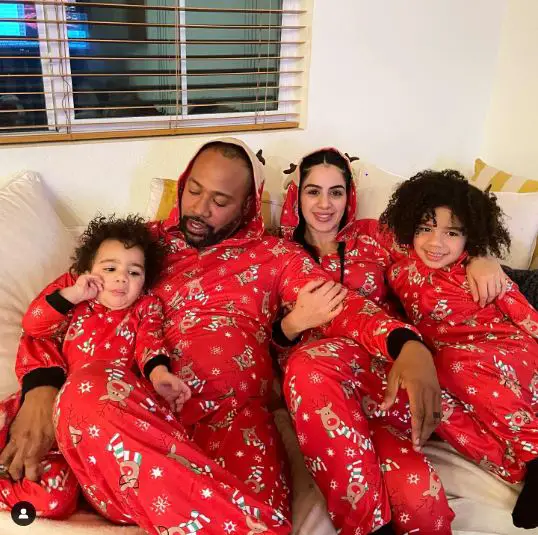 Columbus and Aida celebrate Christmas with their kids. (Photo: Instagram)
Besides his sons from Aide, he also has other kids from his previous marriages.
Columbus Short's Kids from Previous Marriages
Columbus was married three times before marrying Aida.
Columbus has a son from his first marriage with Brandi Shorts. Unfortunately, there aren't many details about his first marriage. But he shortly married Tanee McCall and had a daughter, Ayala Shorts. 
However, he has restrictions on meeting his daughter as he has been involved in domestic violence with his second wife, Tanee McCall. 
Columbus and Tanee's relationship was quite rocky, and Tanee had already filed for divorce in 2013. But the couple wanted to work things out for their child; however, it didn't work out.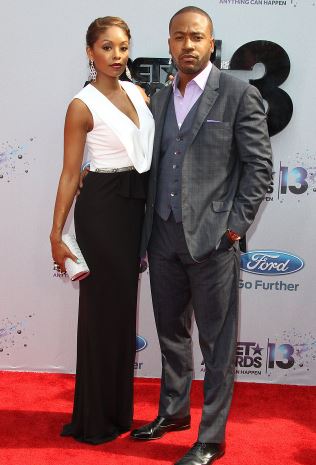 Columbus with his second spouse, Tanee McCall. (Photo: DailyMail)
After their marriage deteriorated, Tanee accused Columbus of domestic violence and requested a restraining order against him. 
You May Like: Lisa Arrindell Anderson's Husband Not In the Picture Anymore?
Talking about restraining orders, he also got one from his third wife, Karrine Steffans, when Columbus threatened Karrine's 18-years-old son. However, Columbus and Karrine Steffans don't have any kids together.
He sure had a tough time handling his relationships, but, on the contrary, his career is a big success.
Columbus Short's Career
Columbus Keith Short Jr. was born in Kansas City, Missouri, on September 19, 1982. Columbus had a passion for acting from a very young age. He started working in a youth theater at age five.
He made his acting debut in You Got Served as a dancer in 2004. After his amazing performance, he got lead roles in Save the Last Dance 2 and Stomp the Yard. 
Explore: Jase Robertson's Happy Family Life with His Wife & Kids
Columbus has over 40 movies, and TV shows credited to his name. At the age of 39, with his hard work and dedication, he has amassed a huge fortune.
According to Celebrity Net Worth, Columbus has accumulated a net worth of $2 million.
The That's So Raven actor has been living a comfortable life with his family of four. We hope this marriage will work out for him.