Entertainment
Lisa Arrindell Anderson's Husband Not In the Picture Anymore?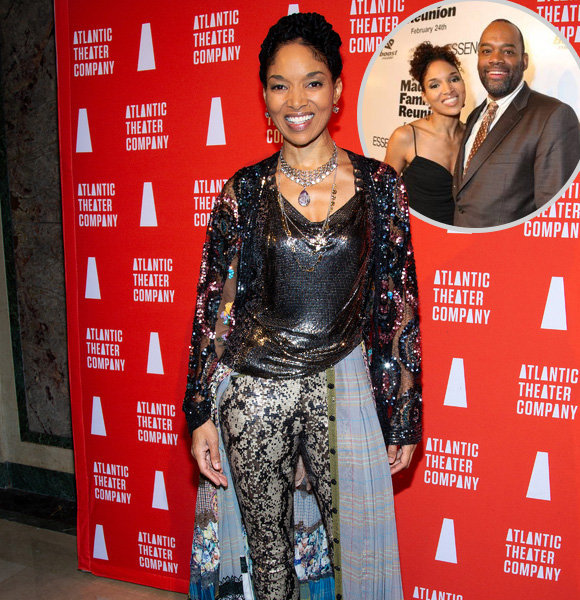 'In the House' actress Lisa Arrindell Anderson has graced the screen since the 90s, and her shine still hasn't dimmed one bit. 
But on the other hand, her married life has stayed hidden in the shadows for the past few years. Viewers are forever curious about her relationship with her husband and how they're doing now, so keep reading if you're looking for the answers.
Who Is Lisa Arrindell Anderson's Husband?
Lisa is married to her husband, Basil Anderson. The two have been together for a long time as they share two children who are all grown up now.
Lisa has tasted fame and notoriety due to her career, but her husband is not on the same page as her. So, he has chosen to stay away from the public eye.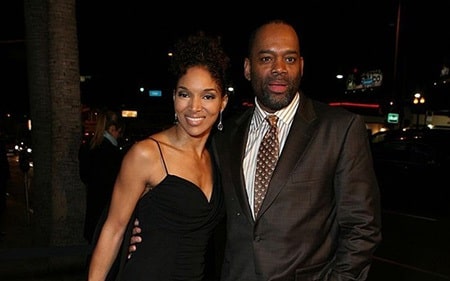 Lisa Arrindell Anderson and Her Husband (Source: Glamourpath)
But things have stayed a bit too quiet now. Lisa has not shared any new details regarding her spouse in a while, nor have they been spotted out in public, which makes us wonder if they're still together. 
This raises further questions, as Lisa isn't so much of a private person either. She is okay with sharing pictures of her children and family, but her husband doesn't really appear in her 'gram feed often. 
Well, we can only hope for the best for now. But, of course, it might all just be speculation, and the actress's husband might have been out of the frame because he enjoys the anonymous life.
More on celebrity couples: Vanessa Bell Calloway and Her Husband Share a Love That's Forever Young
Nevertheless, we get a window into Anderson's personal life through her other family posts. 
She has a son, Jacob, and a daughter Jordon Anderson. She shares a special bond with her children, which reflects through her social media. 
Lisa left a lengthy message straight from the heart in her daughter's birthday post caption. She mentions her daughter as a source of inspiration and wrote,
Her nobility, clarity, patience under, what has sometimes been, fire...all of these give me pause. Jordan is, for me, a reason to breath in and face God's beauty passing through my temporary existence...
"She is an exhale of power, self worth, self possession, pulchritude. You are star shine, musical and articulate... shimmering on the pages you write and lingering in the melodies you pluck. I love you. I love that you are mine and I marvel that you are yours. Happiest Birthday, Daughter," she added.
Likewise, she shared a similar special message for her son on his birthday that read, "from all the women he could have chosen in history, to be your mother, humbles me."
Being a mom is a full-time job in itself, but it has never stopped Lisa from doing what she loves. She has been consistently active in the industry for years, and it's hard to tell because she barely looks anywhere near her age. 
Find out more on: Debunking Edwin Hodge's Secretive Love Life & His Net Worth
Her career has opened her up to fame and fortune alike. 
What Is Lisa Arrindell Anderson's Net Worth?
Lisa was born in Bronx, New York, and studied at the High School of Performing Arts.
She had her debut in the 1991 comedy movie 'Livin' Large' and has risen to fame. She has major films and shows such as 'Trial by Jury,' 'Disappearing Acts,' The Second Chance,' 'Meet the Browns,' 'Saints & Sinners,' 'Law & Order,' and more.
At age 53, she has achieved great success, which leads to her handsome sum of net worth. According to Celebrity Net Worth, Lisa has a net worth of $3 million. 
Now, fitness is another aspect that has taken over her life. That, combined with acting and her family, makes up the perfect life of Lisa.