Entertainment
Jase Robertson's Happy Family Life with His Wife & Kids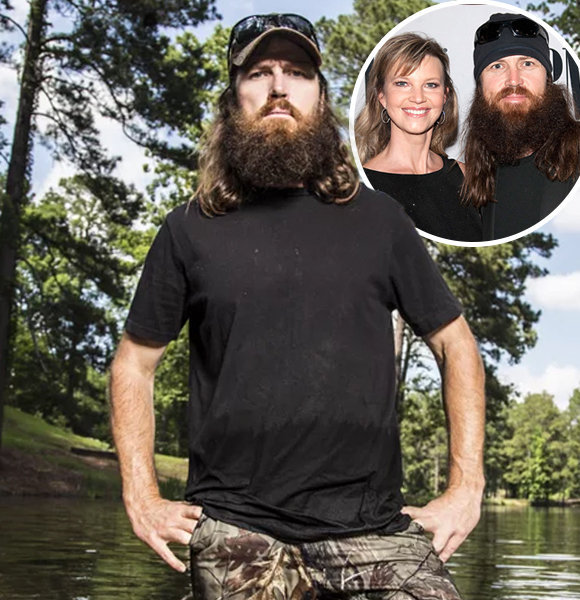 Jase Robertson is a famous American television personality known for his appearance and work in the popular reality show 'Duck Dynasty.' 
The reality television star sure does have a very busy work life, but it is complemented well by his happy personal life, which consists of his wife, kids, and family. 
In August 2021, he celebrated his 31st anniversary with his beautiful beau, and Jase had some very heartwarming words for her on their special occasion. 
Who Is Jase Robertson's Wife?
The 'Duck Dynasty' star has been married to his wife, Missy Robertson, for over 30 years now. 
Three decades is a long time to share a life with someone, and for Jase and his spouse, the love is still fresh as new. 
The two tied the knot in 1990 and have been together ever since, living their best life raising their family together. 
Jase Robertson, the COO of Duck Commander, took to his official Instagram account to wish his beautiful wife on their 31st marriage anniversary. 
Posting a picture of him and his wife alongside a vase of flowers (which he probably got for her), he captioned a proverb that read, 
A wife of noble character who can find? She is worth far more than rubies. Her husband has full confidence in her and lacks nothing of value. She brings him good, not harm, all the days of her life.
He further added, "I found me a good one... Happy Anniversary, Babe"
The post since has had over 37 thousand likes. Their love started in high school. Yep! They are high school sweethearts, but this story is anything but usual. 
Come Back to This: Dale Gordon's Life with His Wife- Still Married or Divorced?
Well, at one point in life or another, we all have teamed up with our buddies to make their exs jealous or maybe get back to them; revenge is what it's called, right?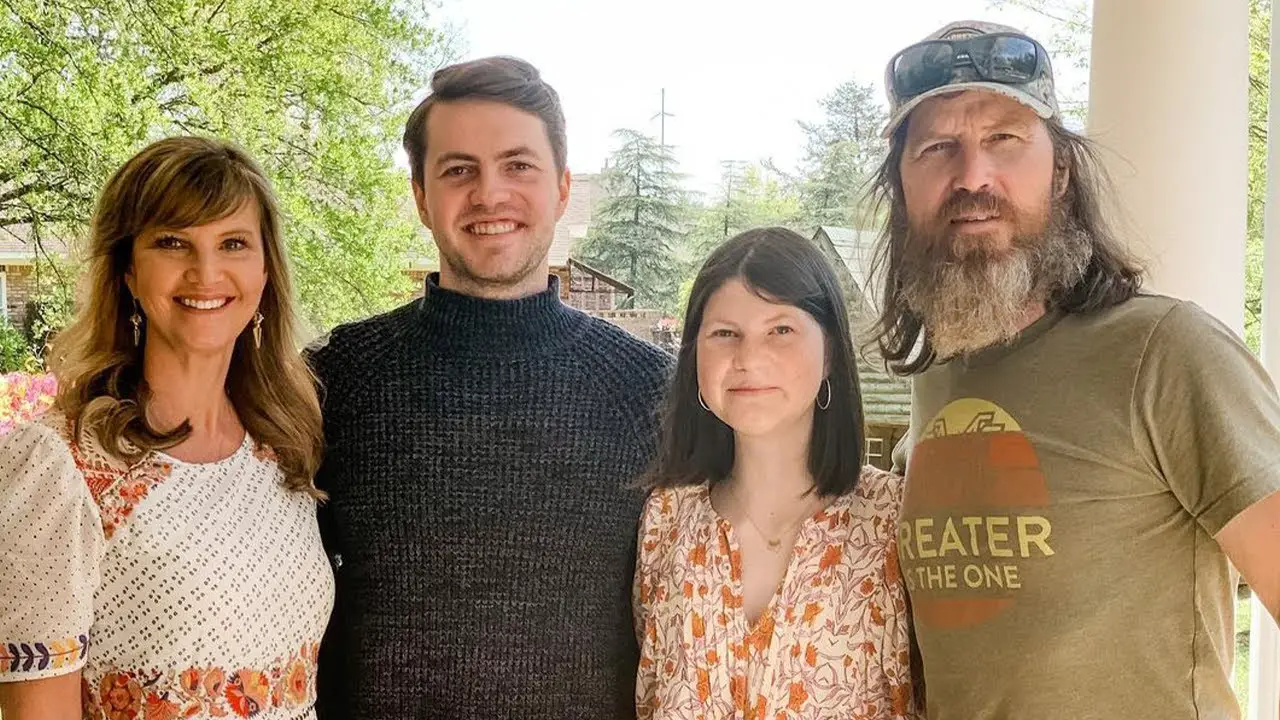 Jase Robertson with His Wife and Family (Source Youtube)
Well, this revenge game turned into a lifelong romance when the two teamed up and fake-dated to make Jase's ex-girlfriend jealous. 
Classic move indeed!
Well, we can't tell if their plan worked, but they now have entered 31 years of blissful marriage and have four kids with each other. 
So, we will let you be the judge of that. 
The couple recently welcomed a fourth child in March 2022, but the child was not theirs. As amazing as Jase is, his wife really compliments him on generosity and kindness. 
In an interview, Missy shared that the baby was of a girl involved in their ministry, and she was in jail, so she signed the baby to her. 
It was from one of the girls that we've done ministry with in the past. She mentioned another girl that was also involved in all that ministry ... She was in jail, just had a baby and signed him over to me. I said, 'Do what?'
So she took him in and cared for him. However, the two parents have three kids of their own, a daughter and two sons- Reed, Cole, and Mia. 
His daughter Mia back in 2021, underwent surgery to reportedly "fix" a condition she was born with. 
Mia was born with a cleft lip and palate, and she has undergone surgery and many medical trips. 
The two are not only parents but are also grandparents and very freshly turned grandparents. 
Jase, age 52, and his wife welcomed their first grandchild during Thanksgiving.
Head-On Here: Inside Scoop on Lily Travers's Life- Married or Single?
His son Reed and his partner Brighton welcomed their baby girl Merris Carroway Robertson on November 24, and the proud grandfather shared his delight and excitement of having a granddaughter by posting a picture on his Twitter account. 
Blessed with a fulfilling family bond and a hefty net worth earning career, Jase is living his best life, enjoying the height of his success now.
Today, the Robertson family seems to be one happy household, and we hope happiness keeps on flowing in this family cause they truly deserve it.