Celebs
Debunking Condoleezza Rice's Love Life and Gay Speculation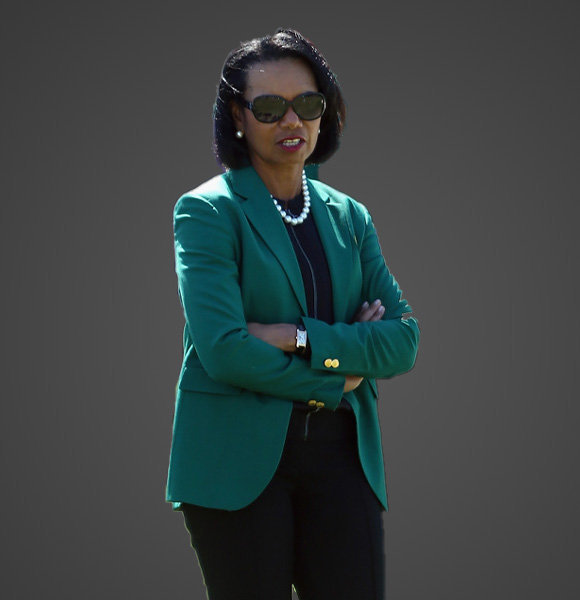 American diplomat and political scientist Condoleezza Rice is the director of the Hoover Institution at Stanford University. 
She is a member of the Republican Party and has served as the 66th United States secretary of state. 
She has also made history for being the first female African-American secretary of state and the first woman to serve as national security advisor. 
There is much history created by Condoleezza when it comes to her community, but these are some facts that are not known to the world about her. 
Diving into more hidden facts, such as her husband and personal life in general, we bring you all you need to know about her. 
Does Condoleezza Rice Have a Husband?
The former US secretary has devoted her life and time to the country, and she has taken this responsibility quite literally so, as she has never been married and never had a husband. 
As of today, Condoleezza remains unmarried, and she seems to be single. 
This busy woman, however, has had her share of love. 
She was engaged to Rick Upchurch, who was a former NFL player. Their relationship was going well until she felt like it wasn't going to work, and then the two ended their relationship before they could make it as a husband and wife.
While this is a recorded relationship, she was also rumored to have been in a relationship with former NFL player Gene Washington. 
But it is still not sure if the two dated. Additionally, she was also linked and rumored to date former Minister of National Defense of Canada, Peter MacKay. 
Get to know - What's the Truth Behind Christopher Darden & Marcia Clark's Relationship?
People used to see that the two were close to each other and began wondering if the two had something going on.
But all the rumors proved to be a lie when she cleared it all up through her autobiography. 
In her autobiography, she revealed that there was nothing going on between the two and that they were just good friends and nothing more. 
As of today, there have been no relationship rumors, and she has not been known to have a husband either.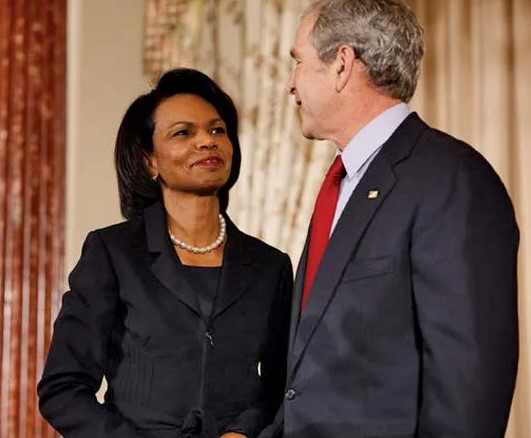 Condoleezza Rice with George Bush (Source  Britannica)
More on - Eboni Nichols Remembers Her Partner and Kid While Accepting an Award
Although not married, Condoleezza has quite a strong view when it comes to marriage. 
Back in the day, she was criticized quite heavily for her opinions toward same-sex marriage.
Her strong statements against gay marriage have caused a lot of backlash for her. Back in 2009, she was criticized by students and alumni for her being against gay marriage and her opinion on gay marriage in general. 
But somehow, this whole situation and her choice to remain without a boyfriend or husband led people to speculate if she was gay.
However, as she has never addressed this subject, we cannot confirm or deny these rumors as we do not really know much about Rice's personal life.
Going by her personal relationship history, she seems to have had a boyfriend, so maybe she is not gay. 
But again, we cannot confirm or deny any specualtions as such, and her love life still remains hidden behind the curtains.