Celebs
What's the Truth Behind Christopher Darden & Marcia Clark's Relationship?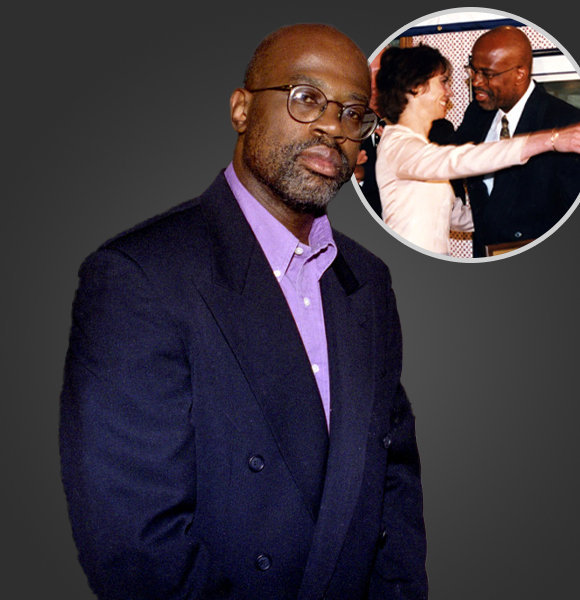 The criminal trial that gripped the nation, 'The People of the State of California v. Orenthal James Simpson', had many half-truths, lies, and confessions shaping a generation. 
One such admission came from the prosecutor of the infamous trial, Christopher Darden but for an entirely different context. 
After watching the episode of 'The People v. O.J. Simpson,' the American television series based on the trial, people were curious if anything special was going on between Christopher and fellow attorney Marcia Clark.
Then, in 2016, Christopher finally opened up, and his answer could not be any more baffling.
Christopher Darden And Marcia Clark's Relationship
Christopher most definitely addressed this question in his memoir, 'In Contempt.' He wrote,
Still, why not have a relationship with Marcia? She was attractive and I was impressed by her intelligence and toughness, intrigued by her vulnerability. We were working together as many as fifteen or sixteen hours a day, watching each other's backs in court and commiserating over the media and other things that no one else understood.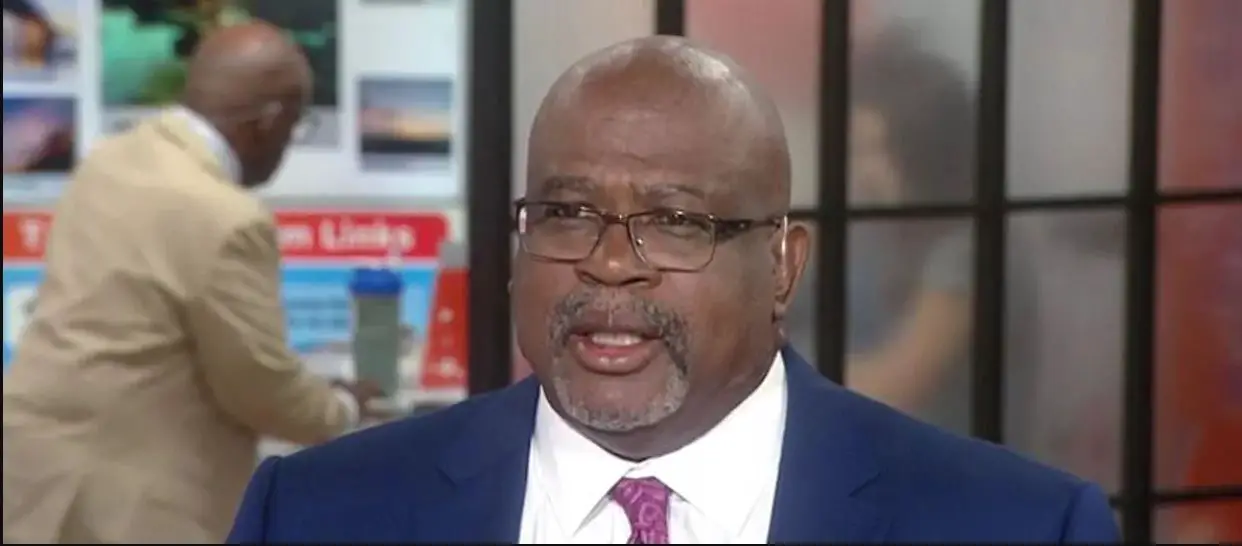 Christopher Darden (Source NBC News)
The mention of their more-than-friends situations was also in Marcia Clark's memoir 'Without a Doubt.' However, what she wrote was even trickier. 
Fact of the matter is, Chris Darden and I were closer than lovers. And unless you've been through what we went through, you can't possibly know what that means.
In 2016, Darden sat down for a conversation with ET and revealed the nature of his relationship with Marcia Clark. 
We were more than friends. We were inseparable back then.
Darden was reluctant to provide any detail, but he was pretty insistent that he and Clark never kissed. He said,
I'm not a kisser. Kissing is intimate. Kissing is more intimate than sex.
The speculation over Christopher and his fellow attorney was rekindled after the television miniseries was aired, where the episode suggested they might have not just been only co-workers.
One of the major plotlines of 'The People v. O.J. Simpson' followed the two attorneys and the blooming romance that they kept covert due to intense media scrutiny.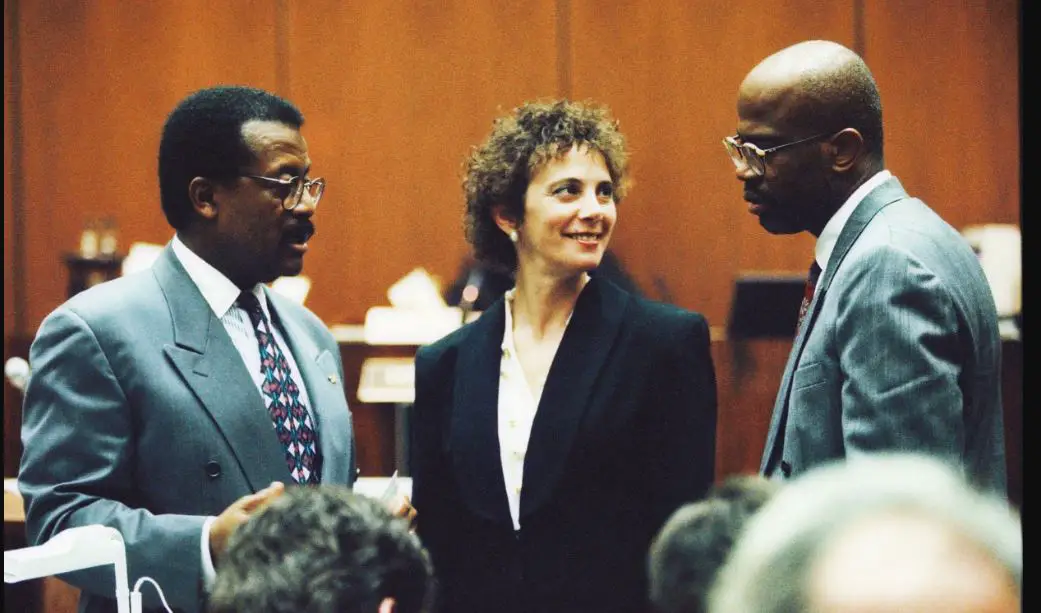 Christopher Darden With Marcia Clark (Source NBC News)
The two attorneys never really admitted to anything solid but implied their relationship ran deeper than they ever cared to show others. 
An unexpected enthusiast was Darden's wife herself, who happens to share the first name with the famed attorney. 
Vanessa Bell Calloway and Her Husband Share a Love That's Forever Young
In the same interview with ET, Darden recalled his conversation with Marcia Carter, who asked him if he ever dated Clark. 
It's no surprise that Christopher didn't quite give a firm reply. 
More on Darden's Personal Life
Christopher Darden married Marcia Cartel in 1997. Together they share five children, three of their own and two that Christopher brought into the marriage from his previous relationship.
Darden was born in Richmond, California, on April 7, 1956, in a low-income family. Growing up, Christopher often resorted to petty theft to sustain his basic needs. 
He attended John F. Kennedy High School and then earned his Bachelor of Science degree from San Jose State University, majoring in Criminal Justice Administration.
Darden, an author and lecturer, studied at the University of California in Hastings for his law degree. In 1980 Darden graduated with a degree in legal studies. 
The prosecutor is also famous for normalizing the term "the n-word" as a euphemistic alternative to the derogatory word while cross-examining Mark Furman, the detective during the OJ Simpson murder case.
Darden, already a proficient prosecutor, rose to global fame during the trial.
Understandably, the case was high profile and required a lot of discretion and prudence.
However, the way Christopher and Marcia Clark retell their camaraderie only suggests that they did have a relationship more than what could be labeled as just friends.