Celebs
Cori Bush Hides Her Partner's Identity- What Do We Know about Him?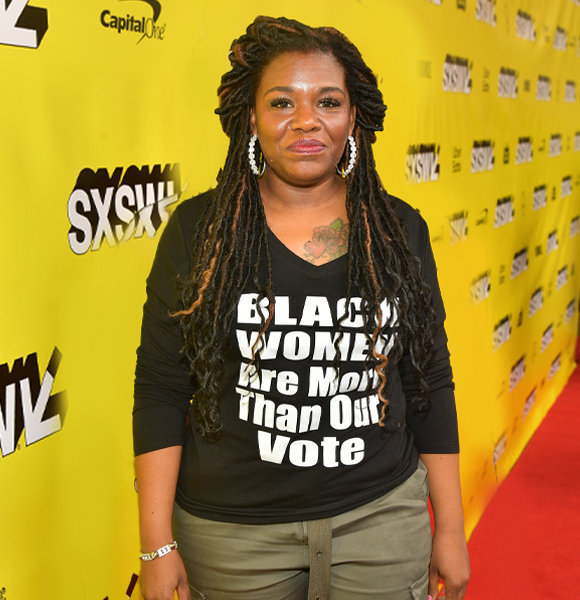 Cori Bush has made quite a name for herself in history as the first African American woman to serve in the U.S. House of Representatives from Missouri.
While she is not busy advocating for her community as a nurse-turned-politician, Bush maintains a vibrant personal life filled with eventful moments with her family.
Although Cori has not divulged much about her personal life in detail, she has people curious with snippets of her family life on social media. 
So, who is Bush's partner? Is the man her husband? Read through to find out more!
Who Is Cori Bush's Partner?
On May 21, 2021, Bush posted a picture on Instagram with her partner with a cute caption showing how much she enjoyed her time off with him. 
"We kicked off Baeday with a ride on the paddle boats," Bush wrote about her day out with her partner, adding, "It was so beautiful and relaxing! He did most of the heavy lifting with the paddling and I did my part holding the umbrella. Teamwork"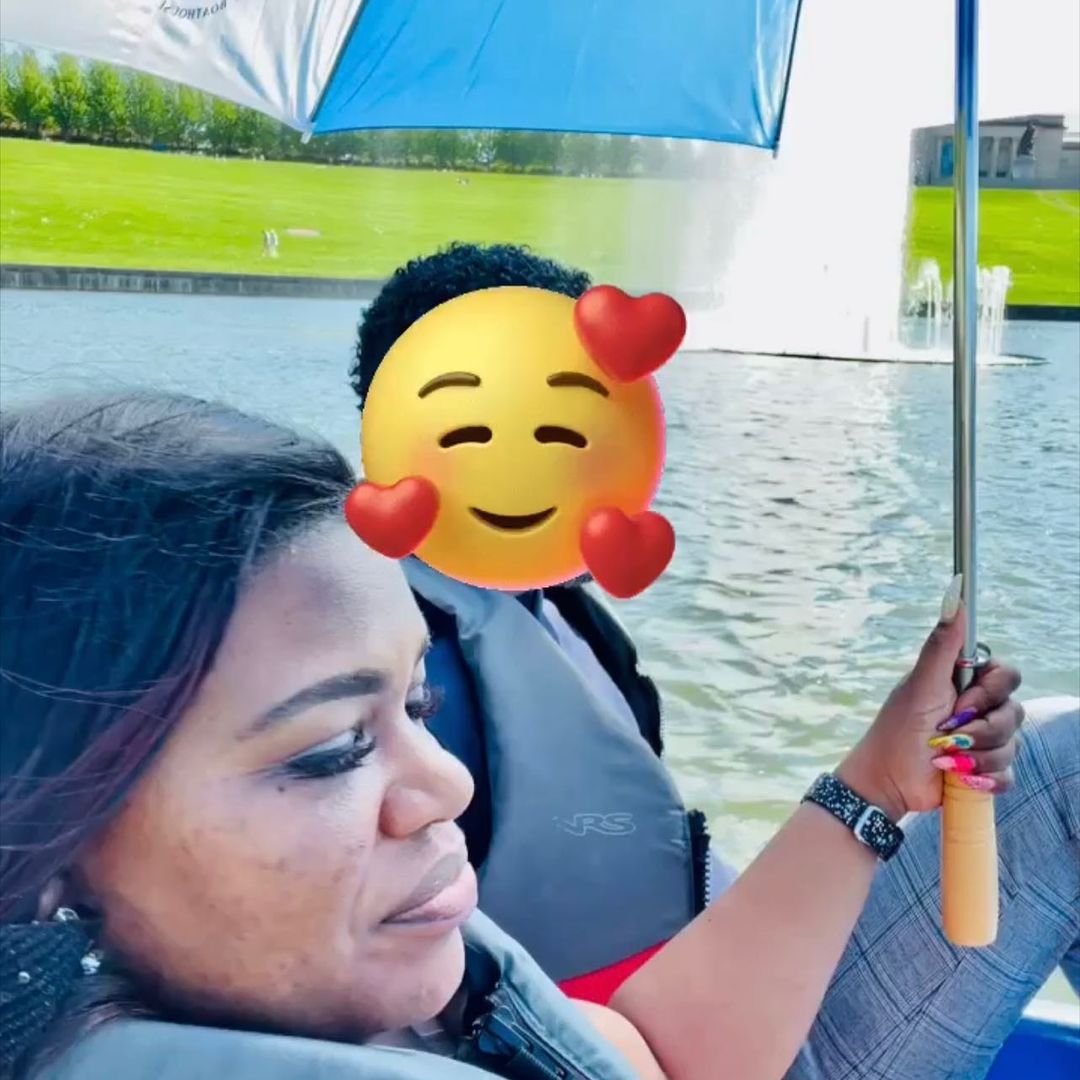 Cori Bush's Instagram post with her partner, whose face is unrevealed (Source: Instagram)
The American activist rarely mentions her romantic life with her partner publicly.
A fighter whose activism stemmed from her own experiences, Cori was previously married to a man with whom she shares two children.
As mentioned in an article by Courthouse News Service, Bush resided in Ford Explorer with her former husband and children after the family went homeless due to eviction a couple of decades ago. 
More on - Meet John Dean's Wife Who Was Beside Him During Watergate Testimony
However, Bush has not mentioned her former husband's name, nor has she disclosed any other details regarding her marriage.
But, she when it comes to her children, she is a proud mother and loves to flex her quality family time through her socials.
More on Cori Bush's Family
Her partner is not the only person Bush has soft-launched on her social media.
Shortly after her "baeday" post, the politician posted her children on Mother's day, captioned "Happy Mother's Day! Sending an extra special shoutout to all the single mothers. I celebrate you every day. Grateful to my babies for making me a mama."
Representative Cori revealed that she suffered severe health complications during both of her pregnancies that nearly resulted in the deaths of her children in testimony during a congressional hearing. 
According to People, Bush recounted her desperation to keep her newborn alive. 
She remarked, "Every day, Black women are subjected to harsh and racist treatment during pregnancy and childbirth. Every day, Black women die because the system denies our humanity."
Luckily, Cori was able to fight against the odds and now has two children who have grown up to be in their 20s and she keeps her followers updated about her children through her social handle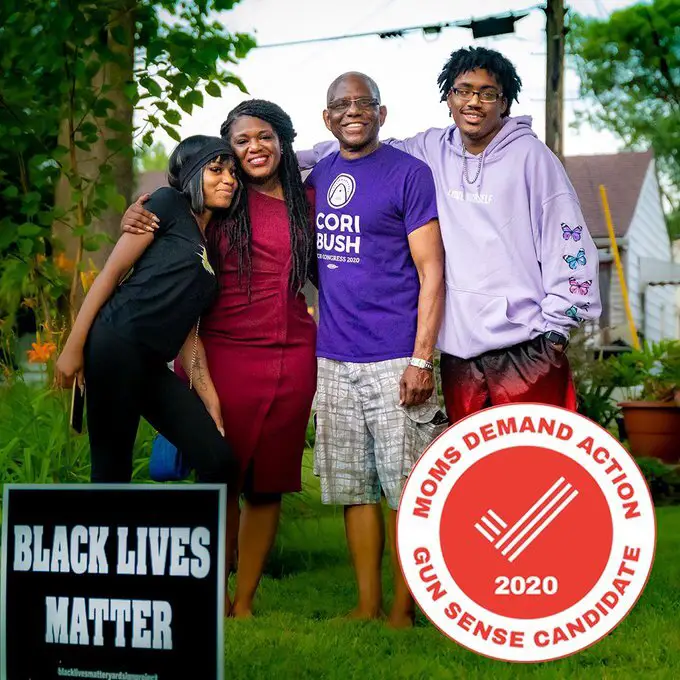 Cori with Her Children (right & Left) (Source: Twitter)
Get to know - David Portnoy's Relationship with Gilrfriend and More
Even though Bush does not entertain the world with much of her private life, the small details are enough to understand Bush has a fulfilling life outside work. 
Brave and independent activist Cori, an inspiration to many, is quite active on social media, mostly updating her work. 
Bush mentions being a single mom on her Instagram bio, which potentially indicates that she's not ready to announce her relationship to the world. If she does, however, we'll let you know promptly!