Entertainment
CouRageJD's Socials Oozes of Love For His Girlfriend
CouRageJD known for his intriguing YouTube content earning him an impressive net worth has his fans curious about his girlfriend of two years.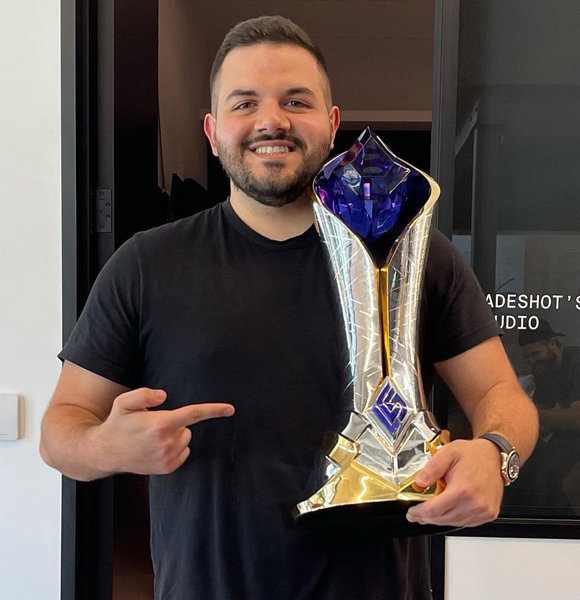 Jack Dunlop, a.k.a. CouRageJD, is the name that comes amongst the top YouTube content creators. But, besides his impressive net worth, the YouTuber's love life has his followers questioning, 'Who is CouRageJD dating?'
Well, the answer is all over his socials. He has been open about his relationship with his beau ever since they began dating.
On a fairly recent YouTube upload on September 13, 2021, Jack shared a video going on a ride with his girlfriend to pick up a puppy they had been waiting for a long time.
CouRageJD and His Girlfriend Raising A Puppy Together
I'm officially going to be a dad, and you're officially going to be a mom.
Jack said in an excited tone, looking at his girlfriend, Maddie McCarthy, sitting beside him in the car.
In the YouTube video titled SURPRISING MY GIRLFRIEND WITH A PUPPY! The pair are seen headed to the LAX airport in California to pick up their new fur-baby, Kaya, belonging to a mini Sheepadoodle breed.
Jack and his girlfriend on their way to receiving their new puppy (Source: YouTube)
The eager couple even had a collar prepared for the puppy with its name engraved on it. Further sharing their thoughts on why they chose the breed, Jack's girlfriend explained that the couple traveled a lot, and it would be easier for them to take care of a little furry child than a big one.
Unveiling the big moment, Jack revealed the little one, and words can not describe how cute the puppy was.
He promised to make more vlogs of his pup in the future if he received over 50 thousand likes in the video. With the new addition, the couple is probably more busy fulfilling their role as fur-parents. 
More on His Love Life
Jack and Maddie's relationship dates back to 2019, when they first began dating.
Taking to his Instagram, Jack dedicated a one-year anniversary post on September 28, 2020, to his beloved girlfriend and showered his love for her through his sweetly written caption, which read as,
Maddie, Your beauty, work ethic, and infectious laugh are second to none. You've pushed me out of my comfort zone countless times and made me a better man because of it. Together, we're unstoppable.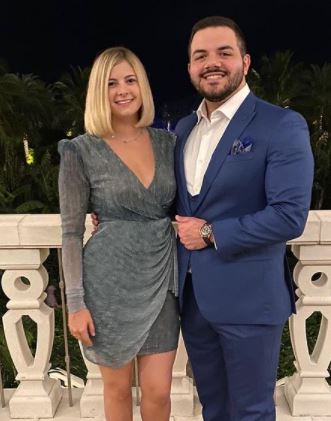 CouRageJD and his girlfriend, Maddie, attaining a party (Source: Instagram)
Indeed the caption says it all how well the couple fit each other's life. Almost two years into their relationship, and the pair are going strong.
The love birds are transparent about their relationship and often update their whereabouts on their online platforms, from their casual moments to travel memories.
Moreover, their 'gram posts also reveal how supportive they are of each other's work. While Jack constantly posts his proud moment of his girlfriend on social media, Maddie also shares her proud moment and shows her encouragement for Jack.  
Seeing them go hand in hand in all aspects of life, calling them a power couple, would not be wrong.
More on - Gabrielle Kerr's New Journey After Termination From QVC
What Is His Net Worth?
While he is relishing a fulfilling life with his loving girlfriend, his excelling career as a content creator is like icing on the cake.
With the start of his YouTube channel CouRage in 2013, CouRageJD, height 5 foot 9 inches, has amassed a whopping 3.45 million subscribers as of 2021.
His content is largely based on his entertaining online game streaming videos and his casual daily life videos.
Get to know - John Iadarola's Picture Perfect Wedding With His Wife
As per a social blade analysis, the internet personality probably has an earning ranging from 14.5 thousand dollars to 232.1 thousand dollars annually based on the number of his viewers.
Apart from YouTube videos, Jack's sources of income include his merch, brand endorsements, and sponsors, which adds up to his massive net worth.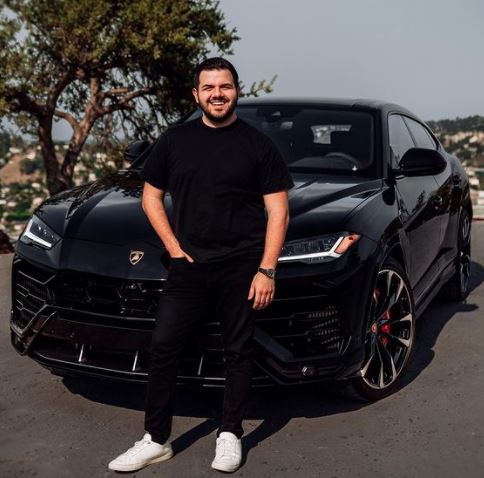 Jack posing with his dream car, Lamborghini Urus (Source: Instagram)
Not to mention the gigantic luxurious house that he shares with his fellow YouTubers and his stunning black Lamborghini Urus that he bought in 2020, screams his net worth not to be less than seven figures.
With his growing popularity, he will certainly add more fortune under his name in the coming days.