Entertainment
Gabrielle Kerr's New Journey After Termination From QVC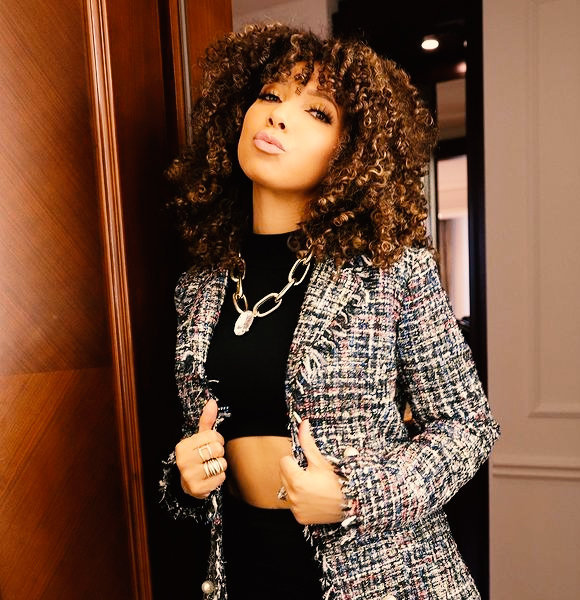 QVC show host Gabrielle Kerr lost her job amidst the pandemic. Many employees alongside Kerr got fired from their job due to a decision made by the company. Addressing her life after the news, she made a post on Facebook addressing her new journey.
Loss Of Job
On July 16, following the news of the termination of her job, she shared a picture with her husband. The picture had the two pairs sharing beautiful smiles. She shared that she was going to start a new chapter of her life. Welcoming her Facebook friends on her new page, she said, 
Welcome to my new page! I'm excited to share the next chapter of my journey with you. What is next for me? Homeschooling!!!! So if you have any experience with it please share any advice and tips you may have for me. In the meantime I'll be spending time being silly with my family. I look forward to having fun with you!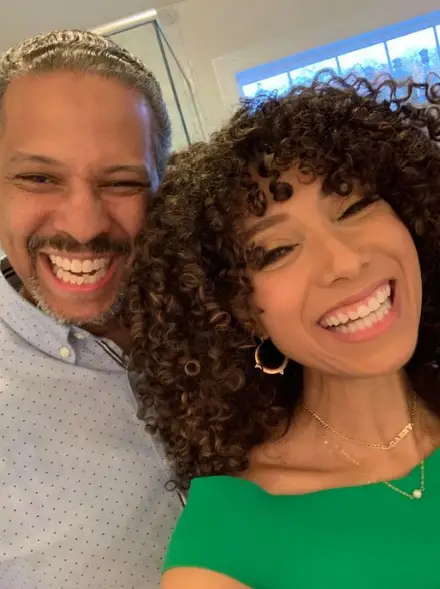 Gabrielle Kerr And Her Husband (Source Facebook)
She has worked for QVC from 2007 to 2020. So what led the company to fire an employee that has worked for over a decade?
QVC is a home shopping service that made major changes to its company in 2020. The company that owns QVC, Qurate Retail Inc., decided to shut down its operation in Lancaster and other cities in the States. 
This led to 2000 of the company's 27,000 jobs being taken away from them, in which QVC was one of those companies.
Another QVC Host: Jacque Gonzales - Former QVC Host Is Married And Has A Husband! But Her Age Deceives It All
These plans came to play to save millions of dollars that the companies spent on their employees and facilities. 
Qurate hoped to save $40 million from the job cut-offs, and they expected the company to save $125 million. 
So no, Kerr did not leave the office willingly or got fired due to any unethical matters. It was simply the company's decision. 
The former QVC host was not the only one that had her job taken away. Faces of the company such as Stacey Stauffer, Kristine Zell, Antonella Nester also had the misfortune. 
On the QVC community afters Gabrielle's sudden disappearance, one user wrote,
I have loved watching Gabrielle Kerr! Always so sweet and professional, always explained the product so well. I wonder why I so rarely saw her..... I really wish they did not fired HER. 
It is no doubt that Gabrielle was everyone's favorite, but sadly, her time on the QVC was cut shorter than she could have imagined. 
She works as a Freelance On-Air Talent now, has ventured into the Beauty world, and calls herself a Crab cake Connoisseur. Life might have taken a well-stable job from Kerr, but her personal life is still flourishing and stagnant. 
Personal Life Of The Former Host
Gabrielle is a happily married woman, married to her loving husband, Judson Kerr. Their marriage dates back to more than a decade, as they have been married since 2008. 
The fashionista flaunts an amazing Instagram feed where she posts all of her style statements.
Gabrielle Kerr, Her Husband And Her Two Children (Source Facebook)
Looking at her stunning pictures, we wanted to know what Hollywood A list photographer she has contact with. Well, it turns out it's her own personal photographer, her husband. She wrote, 
A few of you asked if I hired a professional photographer for my IG. No, it's my baby daddy, and he has been so patient and understanding with me.
Although Kerr might be busy posting her daily content on Instagram, her husband compensates for all the amazing family content. 
On September 28, 2018, on the occasion of the 10th anniversary, Judson thanked his wife for being in his life for 10 years. He further added, 
In my @danielcaesar (Danielle) voice... "if life is a movie then you're the #bestpart"
Best part indeed! The match made in heaven is blessed by two little angles. Happiness knocked on the Kerr household when Danielle was pregnant with a baby girl. The pair welcomed their first daughter around 2013. Shortly after, they were blessed with another child, a son named Jace Preston Kerr.
Their little girl is 8 years of age, and their young lad just turned 7 this May.
Jason gives the same energy to sharing the pictures of his beautiful children on his social media as he gives to his wife. 
Another QVC Host With Family: QVC's Mary Beth Roe Married Life | Children & Family Status
The husband-wife is enjoying a fruitful 12 years together. Kerr posted a video from nearly 13 years ago of the newly married couple dancing on their wedding on the occasion of their 12th anniversary. 
The couple is soon awaiting their 13th marriage anniversary on September 27.