Entertainment
Who Is Cyndi Lauper's Real Dad? All About Her Family Life
Since Cyndi Lauper released her super hit song with the late wrestling star Captain Lou playing her dad many are intrigued to know about her real father.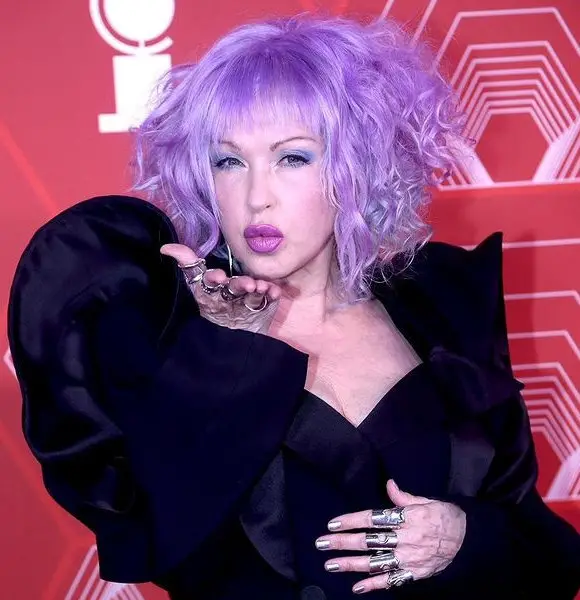 While the world knows Cyndi Louper by her iconic song of the 80s song Girls Just Want to Have Fun, the music video of the era-defining song also grabbed attention for the appearance of the late wrestler Captain Lou, who played Cyndi's dad in the video. 
Coming from a family with divorced parents, Cyndi and her video-dad shared a bond she wished she had growing up. 
But, the death of the significant figure in wrestling in 2009 left her shattered. Remembering Captain Lou after his saddening demise, Cyndi shared that she was fortunate to have had the chance to work with the wrestler and credited him for taking her music on top of music charts. 
Cyndi's Amazing Bond With Her Video-Dad
The singer and the late wrestler's connection dates back to 1983 when Cyndi released her chart smashing hit Girls Just Want to Have Fun featuring Captain Lou as her dad. The fun and catchy music video even bagged a Video Music Award under the category of Best Female Video. 
The breakthrough song instantly took her career at its peak while, at the same time, her fatherly relationship with the flamboyant wrestler Captain Lou was another attention grabber. The credit goes to her then-manager David Wolff who came out with the idea of getting the significant duo on the music video.
While talking about how Captain Lou came to be in the video, David stated,
When we were talking about the "Girls Just Want to Have Fun" video, we decided that we would use Cyndi's mom, and that felt perfect to me, and we were talking about who the father should be, and I said, it should be Captain Lou Albano.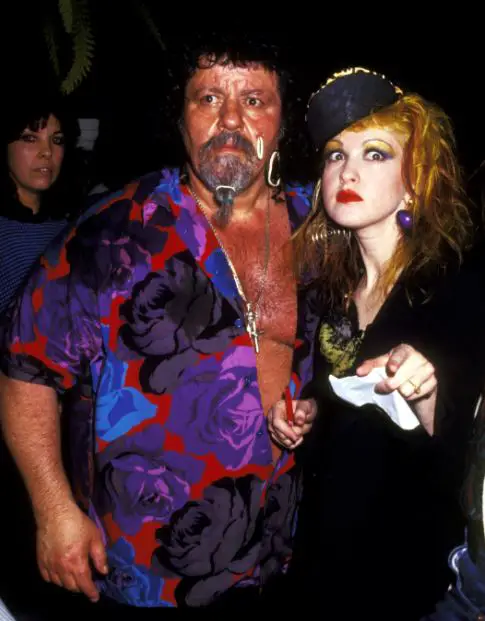 Cyndi Lauper with Captain Lou (Source: Access Online)
The idea of bringing the two together helped Cyndi peak the music charts and helped WWE rise in the mainstream media. Even Michael Cole, a pro wrestling commentator, named Cyndi for why the WWE came to the limelight. 
The duo is forever remembered for their pivotal role in bringing music and wrestling together. Not to mention, witnessing their personal relationship, many even considered Captain Lou as her birth father. 
But in reality, her relationship with her birth father is something many are unaware of, as her mother and her biological father split while she was merely at age of five.
Personal life of - Rosie Rivera's Husband Showers Her With Beautiful Words Of Love On Their Anniversary
More On Cyndi Louper's Family
Since Cyndi's biological father, Fred Lauper divorced her mother, Catrine, he has remained out of the picture. 
Cyndi and her siblings were raised by her mother, and they share a close bond which Cyndi often shares through her social media posts. Taking to Twitter in 2019, on the occasion of her mother's 89th birthday, Cyndi shared a picture of her mother and wrote-
Today was my mom's 89th birthday. I thanked her for all she gave me, her voice, her music and her love for art❤️🔥🙌🌀 .. and of course a great sister and brother. pic.twitter.com/w8tNuMYMuM — Cyndi Lauper (@cyndilauper) September 17, 2019
Besides her loving mother, Cyndi is also blessed with happy married life with her husband, David Thorton, of over three decades, and the pair are parents to their son, Dex, aged 23. 
A Short Bio
Born in Brooklyn, Cyndi Lauper has reached the age of 68, celebrating her birthday on June 22, 1953. She is a musical icon who gave the world some of the refreshing music of all time.
Cyndi, height five feet three inches, who has earned a Grammy Award in 1985, reached the breakthrough point in her career with the release of her album She's So Unusual that consists of her career hits such as Girls Just Want to Have Fun, Time and Again, All Through the Night and She Bop.
Having topped Billboard charts several times, the singer has garnered several awards and recognitions, including her wins under the category of Best Musical Theater Album, Best Female Video, Best New Artist, and so on.
With profound professional achievements, the singer is estimated to have amassed a sound net worth of 50 million dollars, as reported by Celebrity Net Worth.