Danny Duncan, the popular YouTuber sits at a hefty net worth that he has accumulated over the course of his YouTuber career at a young age.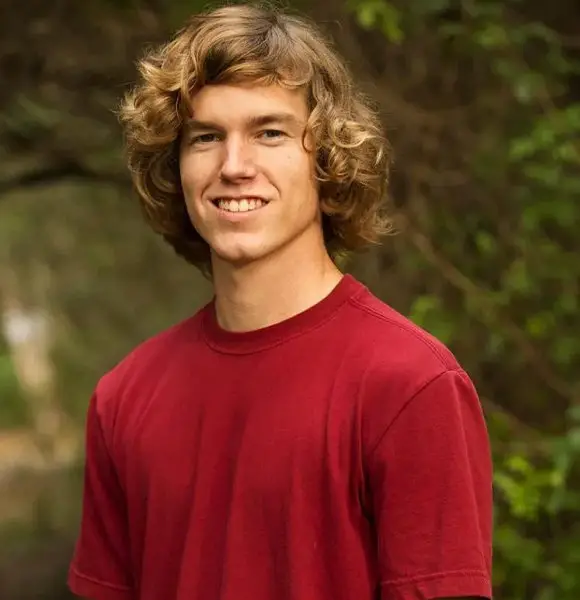 Famous YouTuber Danny Duncan sits at a comfortable net worth which he has amassed over the course of seven years in his YouTube career. 
Starting off with mini skits, he has now evolved his content on doing extreme challenges and pranks with his friends. 
Danny Duncan's Net Worth 
Duncan has a massive social media following and a subscriber count of over 6.1 million on his YouTube channel. 
He averages a view of over 3 million whenever he posts on his YouTube, so he probably gets a bulky check from his videos. 
Duncan also has his official store in which he sells merches, adding more to his wealth. 
Over the years, the YouTuber has added more assets to his name. For example, he bought a massive house in Los Angeles. He bought a house worth 3.5 million back in 2019 and also has uploaded the house tour titled, Bought A New House In LA!
From working at Walgreens employee, the college dropout sure has come a long way. 
Love At Walgreens: Colman Domingo Met His Husband At Walgreens? Joining USC School of Dramatic Arts Faculty?
Apart from his investments and YouTube, Duncan also goes on tours and meets with fans. 
All of these surely racks the YouTuber's net worth in millions. 
However, at age 29, Duncan does not enjoy the fruits of his success alone; he cherishes his luxuries and happiness with someone very important in his life. 
Danny Duncan Has A Girlfriend?
"Meet My Girlfriend"
Titled the 28-year-old one of his YouTube videos. In late April 2017, Duncan introduced the world to the love of his life, his mother. 
Yes, Duncan is a mama's boy!
As all YouTubers do, clever Danny's title was clickbait; however, we are not disappointed as his tangent with his mother is just so adorable. 
Duncan is very much invested with his family and loves to spend time with them. Whenever he gets a break from extreme pranks, of course. 
Tasted height of success at an early age, Duncan's feet are still on the ground. 
Back in late 2017, he gifted and surprised his mother with a house. 
Danny Duncan Surprising His Mother With A House 
Duncan's parents sure have raised a gentleman, and they sure are proud of him. 
The YouTuber has also featured his dad in many of his videos; however, the sad part is that his parents are not together. 
They got separated when he was young, and he, along with his siblings, helped his mother raise the household. 
Some things never change!
But all seems to have gotten better now, and Duncan seems to be in a good place with his family. 
More On Another YouTuber: Looking For Jack Maynard's Wiki and Bio?: Young Age Youtube Sensation Carving His Own Identity
Danny Duncan's Death?
Sorry for giving you a heart attack, but there have been lots of confusion going around regarding this matter. 
Your fav is all well and indeed doing better than ever, but sadly a fighter named Danny Duncan sadly passed away from accidental shooting, as reported by News Messanger. 
So, to clear the confusion, YouTuber Danny Duncan is still alive, and for a fact, he recently uploaded a YouTube video on his channel. 
As of now, Duncan is on his tours. He uploaded a picture from his tours where he shared that he had 36 more to go back on September 28, 2021.